90 Day Weight Loss Challenge
September 3
@
10:00 am
–
11:30 am
EDT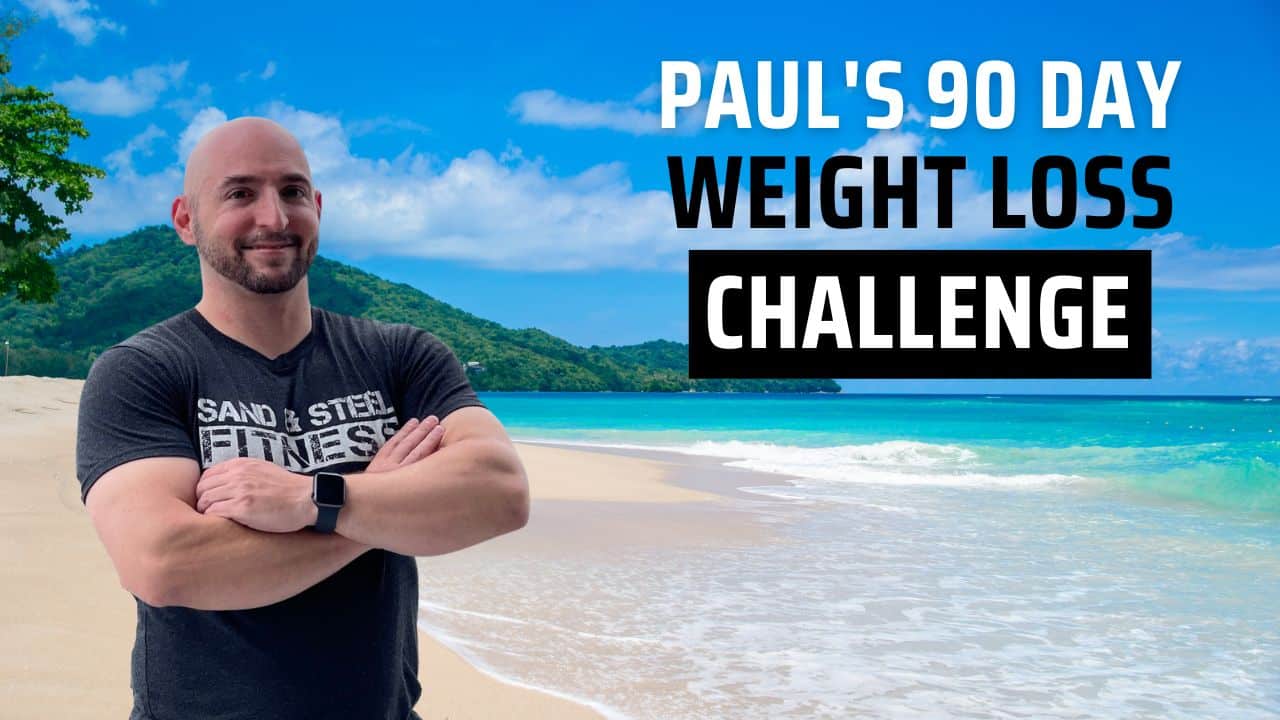 Begins Saturday, September 3, 2022. Early registration is available now. Ticket price includes a Nutrition Lab session and InBody Scan ($100 value). The challenge winners takes home a brand new Bear Komplex Backpack.
The Challenge is Simple
Lose as much body fat and gain as much muscle as you can in 90 days.
Post progress photos on our private Discord group or Facebook group.
On November 19, our coaching staff will vote on a winner based on your progress photos.
The winner takes home a brand new Bear Komplex Backpack.
---
Nutrition, Personal Training, and Classes
Sand & Steel Offers Personal Training, Nutrition Coaching, Semi-Private Training, and CrossFit Classes to help you get into shape. Since diet is a big part of weight loss, we will be offering Nutrition Lab every other Saturday at 10AM to assist you in your weight loss journey.
---
Nutrition Lab FAQ
Can I attend the Nutrition Lab Sessions without registering for the Challenge?
Yes, you can book Nutrition Lab with any Private or Semi-Private Membership without entering the Challenge.
Do I have to take pictures of myself to participate in the contest?
We are hoping your progress photos will inspire others to take a first step toward weight loss. That said, photos are not required to participate. However, your photos will play a large part in whether you win the contest and Bear Komplex Backpack. But for many people, losing 20-30 pounds is the real prize.
What if I can't make it on September 3 at 10AM?
You can still enroll, you'll be given a free Nutrition Lab Session and InBody to use later.
What are the Official Rules?
Every member that registers for this event may participate in the challenge. The winner will be chosen based on Sand & Steel subjective assessment of your overall improvement, your community engagement, and support of others.
How can Sand & Steel help me lose weight?
If you would like assistance in your weight loss journey, you may enroll in our private, semi-private, CrossFit classes, or InBody Services. No additional purchases or memberships are necessary to participate in the Challenge.
Paul on Nutrition
Hi everyone! I wanted to speak with you frankly about nutrition & fitness. Explain why I am doing this challenge in the hope that it will inspire you to join me. It's been about two years since I have coached nutrition at Sand & Steel. When we moved to the West End, I directed most of my focus to improving CrossFit and Personal Training programming, which has done great. But way back when we started Sand & Steel in 2013, nutrition was a big reason that we even opened Sand & Steel. I had successfully lost over 40 pounds from working full time at a law firm. I wanted to share that knowledge with others. And I did … for many years I studied many different diets and worked on improving how to coach nutrition properly. In the 8 or so years I've been coaching nutrition, I have helped over 300 people reach their goals.
But for the past two years or so nutrition wasn't something that I prioritized in my own training. Some people can be thin with less work when it comes to eating well. I'm not one of those people. To get results, I have to put in the work. And I know many of you have weight loss goals and can use my help and a strong positive community to get you there. So I am committing not only to coach you, but to follow the same nutrition plan I teach.
It all begins with answering a simple question. Why is weight loss important to you? Do you want it enough to make changes to your lifestyle? I can show you what to do and guide you, but it's you who has to put in the work. There are no shortcuts or magic powders with my diet. It's 100% science and the science isn't easy.
In order for me to successful, I need a strong reason to make commitment to see this through. Fortunately, I have three:
Reason One: I want be in it with our members because for me to really give this advice on nutrition I think it's only fair that I'm following it.
Reason Two: I plan to finish all the obstacles in my next Spartan Race … a goal I set in the beginning of 2022. A goal made significantly more difficult with excess bodyweight.
Reason Three: I want to do better at the 2023 CrossFit Open. I want to be more competitive and maybe even make the quarterfinals.
My personal goal is to lose 30 pounds of body fat in the next 90 days. There is accountability when you commit to improving yourself and I am putting mine front and center. I am making the commitment to you to see this through. I know there's strength in numbers and I want you to join me on this journey, because together we can do it. Please join me, and let's build a healthier future together.

–Paul Roberts
Tickets
All tickets include entry into the competition, a complimentary Nutrition Lab Session, and an InBody Scan ($100 Value).