Ben & Jerry Challenge April 2022
April 5
@
6:00 am
–
8:00 pm
EDT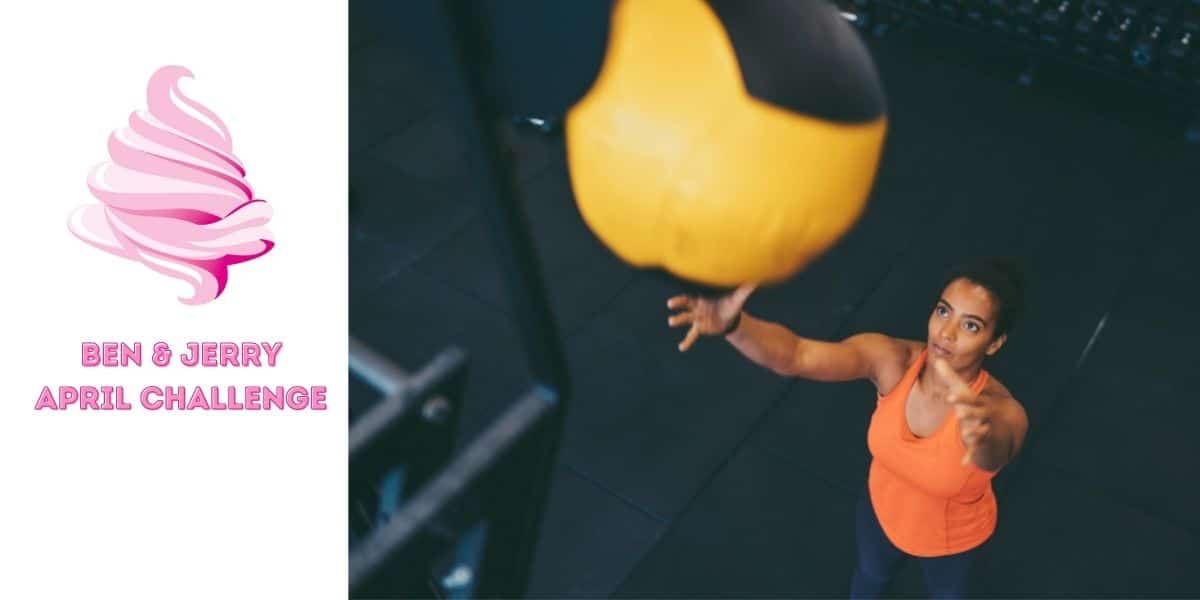 $5.00
For New and Existing Members
The Workout
For Time: 150 Medball Wall Balls 20 / 14 lbs
The Challenge
Scale the weight of the medicine ball so that you can finish under 10 minutes. The top 7 athletes that finish under 10 minutes get choose the music choice for the entire gym! If more than 7 people finish under 10 minutes, tie breaker will go the people who used the heaviest ball.
Women get 6+ bonus to their medball weight.
Own the Stereo! Bring Your Spotify List to Sand & Steel
Our music software allows for Spotify imports and can even generate radio stations based on your Spotify list. Winners of the Ben & Jerry will get to share their unique music tastes with the entire gym. If you don't use Spotify, you can select one of our many prebuilt playlists.
Official Entry Rules
Buy a ticket to officially compete,
Log your time and medball weight into SugarWOD, and
Post to IG or FB with tag #benandjerrychallenge and @sandandsteelfitness by March 6, 2022.
100% of the proceeds from this event will go towards buying new equipment for the gym. Click here if you'd like to donate directly
Winners
Winners will be announced on discord, talk to a coach if you don't have access to our discord server.