Hogwarts Battle
April 22
@
7:30 pm
–
10:00 pm
EDT
A cooperative deck building game. It's time to join forces and thwart evil in this fast-paced, team-based deck builder. Armed with the Monster Box of Monsters and the Charms & Potions expansions, the possibilities are limitless.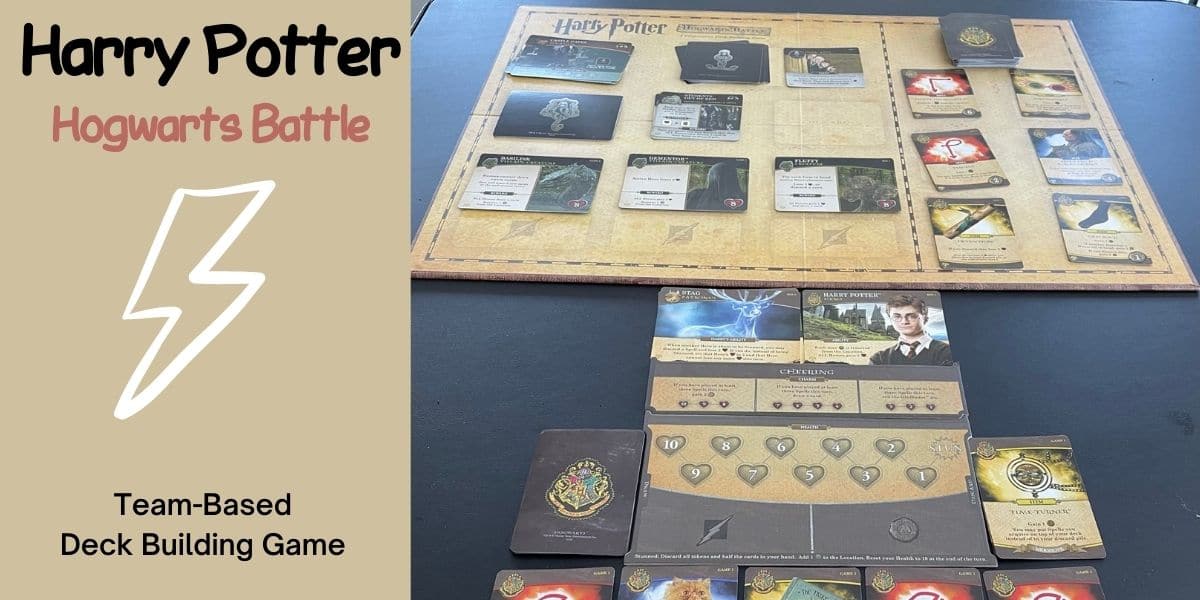 Hogwarts Battle Rules
Hogwarts Battle has overall rules and specific rules for each game. With the expansions there 15 different games. We'll go over the rules and teach all new players the basics on how to play. Since we are playing together to defeat Lord Voldemort, we'll help you make the right decisions. We win or lose as a team.
Instructions
Main Game (Video, PDF) | Monster Box of Monsters (Video, PDF) | Charms & Potions (Video, PDF)
Venue
Game will be held in a comfortable offsite location in Alexandria. Instructions will be provided on discord.
Who's coming?
4 people are attending Hogwarts Battle