State of the Gym Members Meeting
March 25
@
7:00 pm
–
8:00 pm
EDT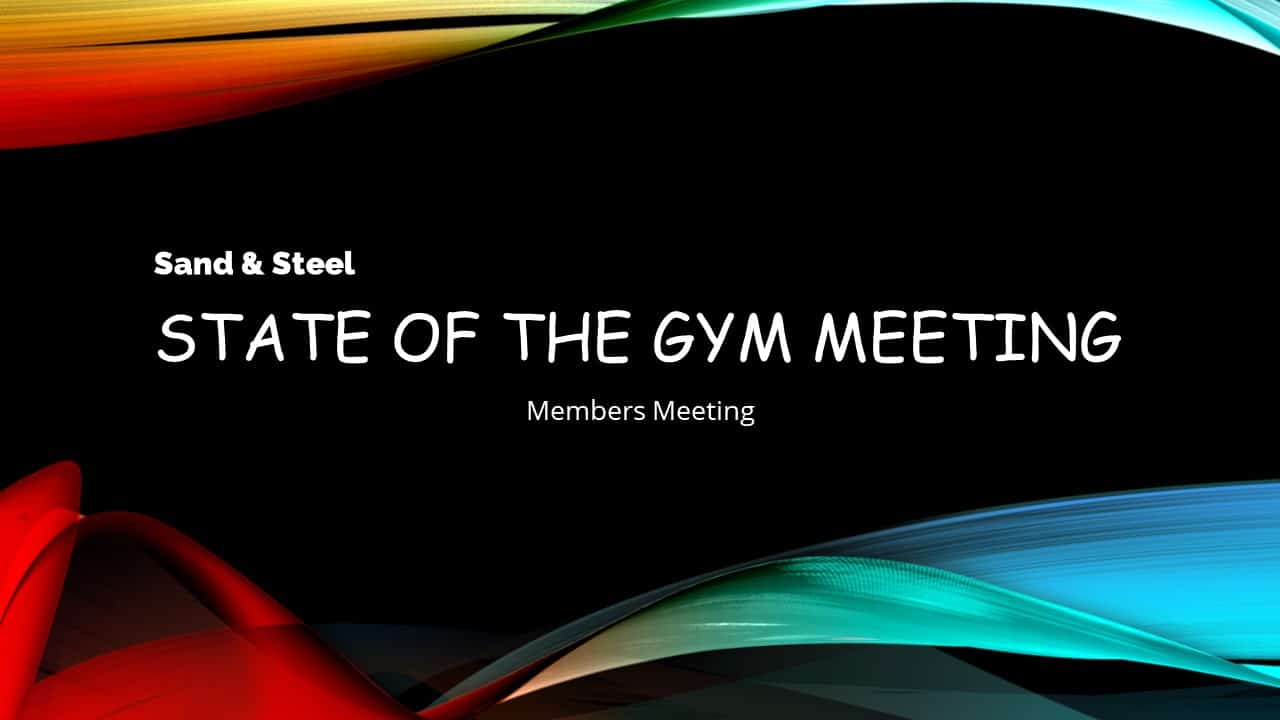 Please join us for our State of the Gym Meeting so we can discuss and prioritize planned improvements to Sand & Steel.
Dinner Included
We'll be ordering Subway delivered to the gym, please use the RSVP link below to let us know you are attending. Paul is buying dinner for everyone, so please come and enjoy it.
Informal Meeting with an Agenda
The purpose of the State of the Gym meeting is to bring awareness to new features of your membership you might not know about and to solicit your feedback on what changes you like to see to moving forward. So bring your ideas and your suggestions as we work together to improve Sand & Steel in 2022.
Proposed Agenda
CrossFit Open – Trophies & Raffle (bring your Trophy Mugs)
CrossFit Refined – Saturdays at 9AM
Upcoming Events
Ben & Jerry Challenge
Sand & Steel Rivals
Medballs & Plyoboxes
New Gym Layout – Your Thoughts?
New Equipment Alert – 45 Degree Reverse Hyper
Earthquake Bar – Final Call
Rower Donations – Help Us Improve Sand and Steel
Powerlifting & Mobility – Free Class available for a Limited Time – Mondays at 7:30PM
Sand & Steel Trail Updates
New Apparel
Discord
Music Volume
Iron Star Games
CrossFit Level 1 Seminar
---
---
Help Us Continue to Improve Classes and Personal Training
Who's coming?
13 people are attending State of the Gym Members Meeting