Wounded Warrior Project Team Workout
February 26
@
10:00 am
–
11:00 am
EST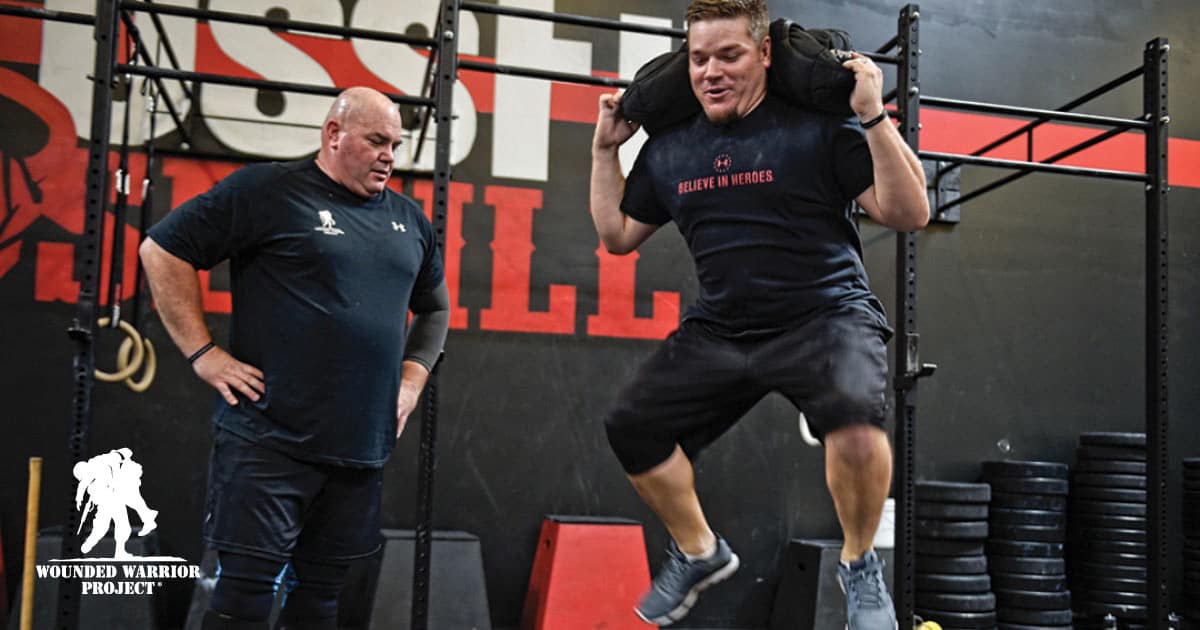 Sand and Steel is hosting a workout for Wounded Warrior Project Members. As with all of our workouts, we'll feature warmups, instruction, and modifications to make this workout a safe and approachable experience for everyone attending.
Free
This workout is free for Wounded Warrior Project Members
Workout Description
Buy-in: 100 Synchronized Sit-ups
100 Below the Knee Power Cleans
100 Front Squats
100 Push Press
100 Overhead Lunges
Cash Out: 50 Chinups (5 reps minimum per round)
You and your partner must hold the barbell the whole time. You do 50 reps in a row and then your partner does 50. If either of you touch the floor with your hand, knee, or butt, you both do 10 burpees. If the barbell touches the floor you both do 10 burpees.
Time Cap is 35 Minutes
Intermediates: do 80 reps each and 8 burpees
Beginners: do 70 reps each and 7 burpees
---
Special Event Registration Form
Please use this form to register for your company's special event workout.
Join the Wounded Warrior Project
WWP Registration