Enjoy a free yoga class on Namasday 2020 with Team RWB.  Namasday 2020 Feb 22, get your tickets while supplies last.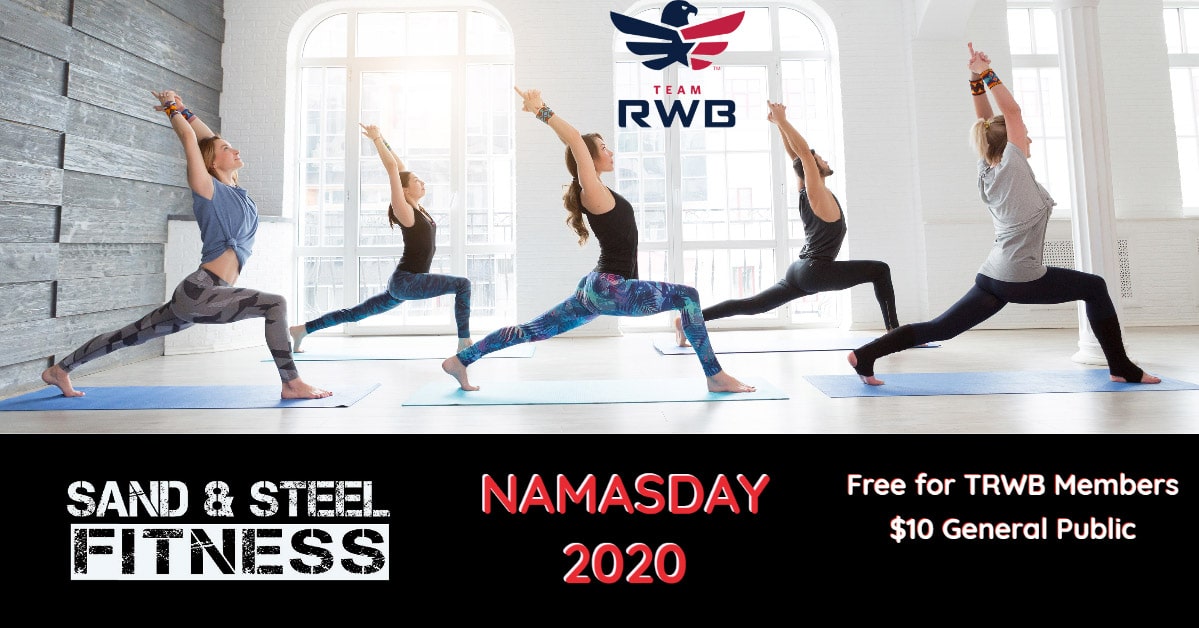 Beginner Friendly Yoga Class to Celebrate Namasday 2020.
This is event is brought to you by Team Red White & Blue DC
If you are not already a Team RWB member, you can register for free at: https://www.teamrwb.org/chapter/team-rwb-washington-dc/
The Class Format is Alignment 88 — a combination alignment / flow class where we break down 15 challenging poses and provide modifications for newer yogis. We teach you the names of the poses in English and Sanskrit, and step you through how to do them correctly. Once you are able to position your body correctly, we'll sequence the poses together into a flow.
Registration is free for Team RWB members and $10 for everyone else. Please bring a yoga mat. Rental mats are available for $5 for the class.
Can't make this class? Try a free class here.