Heart Rate Tracking is coming to Sand & Steel Fitness.  Here's what you need to know to get the most from your heart rate monitor solution.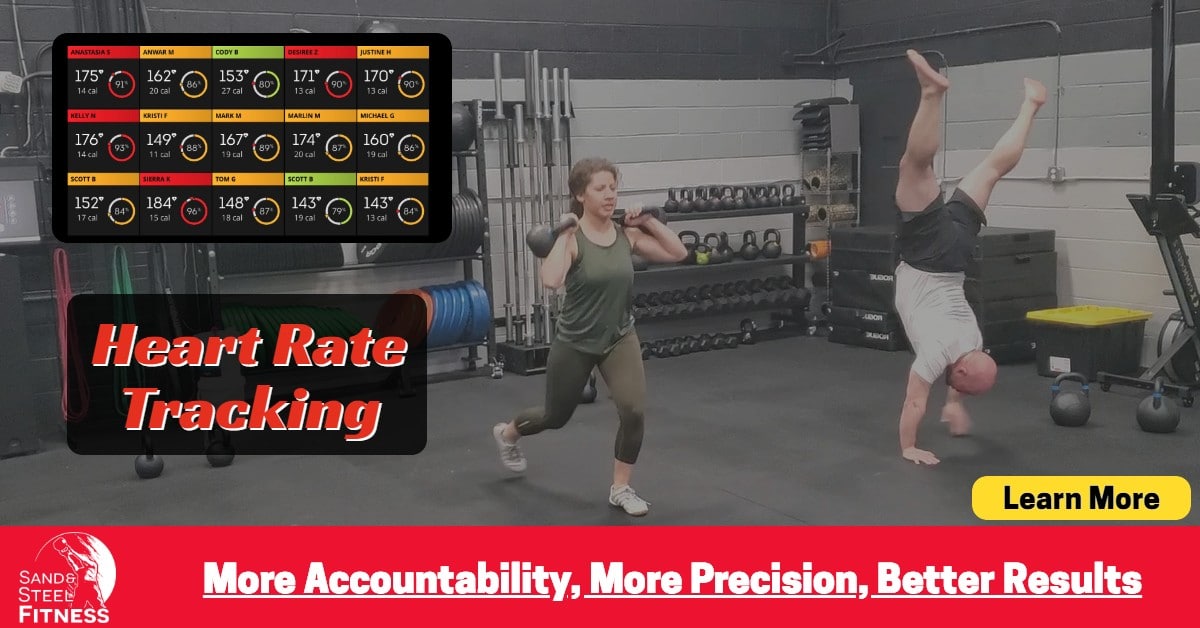 Heart Rate Tracking allows our coaches to ensure that you are working at the optimal intensity during your workout.  Since we offer different types of workout experiences (Powerlifting, CrossFit, Yoga, Private Boxing, Personal Training, etc.), your optimal heart rate may vary from session to session.
Heart Rate Tracking in Group Classes: effective March 21 all Group Class Members will be required to have their own rate monitor to attend classes. This solution is much more hygienic and will greatly improve the speed of class registration process.
Heart Rate Tracking in Private Sessions: will be offered to all members who want to take advantage of the service.
Getting a Heart Rate Monitor: our software is compatible with all Polar, Wahoo, Orange Theory, and Skortch systems.  Garmin, Apple Watch, and Fitbit are not compatible, but you can wear two monitors if you like. Members who don't have a heart rate monitor can rent one at $15/month.  Heart Rate Monitors are not required in Beyond Stretch or Yoga Classes.
Choosing a Heart Rate Monitor
First Place: The Polar H10 Heart Rate Monitor
It's the Most Accurate Heart Monitor on the Market.  It works with nearly all cardio equipment on the market.  The new chest strap is massive step forward.  The H10 is the gold standard.  If $88 is too expensive, you can also consider the Polar T31 Coded Heart Rate Monitor if connection with cardio equipment is a primary concern.  If not, I'd recommend the Wahoo Tickr.
Second Place: Wahoo Tickr
The Tickr Chest Strap is the best budget heart rate strap on the market. It's powerful indicator lights, exception battery life, and solid bluetooth interface, make it Paul's Budget pick. Wahoo also makes an armband model. It's very similar to the Scosche Rhythm+. But if you are going to spend $79, you might as well spend $20 bucks more and get the useful indicator lights on the Rhythym24. But if you are a Wahoo fan already, their Armband works just fine.
Third Place: Scorche Rhythm24
So the Scorsche Rhythm24 is the best armband heart rate monitor on the market.  Best charger, best lights, best band, best looking.  It's also the most expensive.   For Sand and Steel, we chose this model for it's fast speed, comfort, and ease of use.  The Scorche Rhythm+ is $20 cheaper and is the "Orange Theory" model.  At $79 it's the same price as the Wahoo Armband.  For $79, I'd give the nod to the Wahoo monitor.