Sand & Steel welcomes New CrossFit Coach Katy, new classes start November 1, Halloween WOD Details, and Class Summary for next week.
Headline News
Katy Oblinger joins Sand and Steel as our New CrossFit Coach.  Katy's first class starts Saturday morning.  Coach Paul gets to join the class at 8:00AM as Katy takes us through the WOD and coaches the class.  Katy and Paul will join forces for our 10:45AM CrossFit class.  Saturday's class includes Bosu Burpees, Medball Situps, and Medball Cleans.
New Classes Starting November 1
With Katy's help, we are able to add a new CrossFit Class on Fridays.  Plus, we are expanding our Yoga & Beyond Stretch Programs.  Beyond Stretch will now be on Thursdays and Sundays.  Thursdays will be lower body and Sundays Upper Body.  Coach Ira will continue her Hatha Yoga class on Thursdays.  On Sundays, we'll be alternating a Yin Yoga class and Power Yoga Class.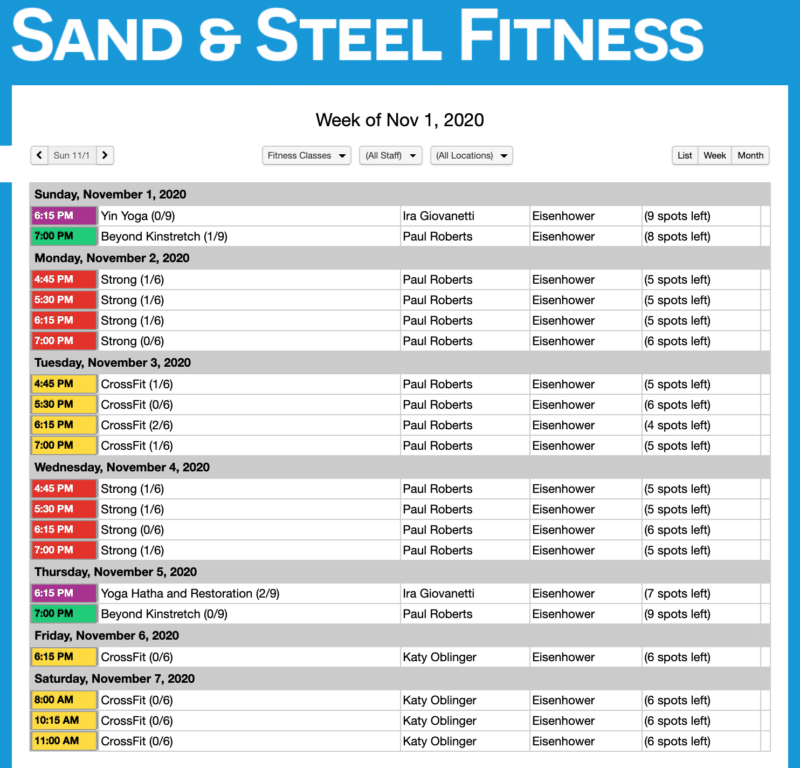 Halloween CrossFit WOD Details.
A hallmark of a truly excellent CrossFit WOD is it's scalability.  Saturday's WOD is a brand new CrossFit workout that will be very challenging for even our most experienced CrossFitters.  At the same time, we will build and test scalings so that every athlete (even people brand new to CrossFit) can participate, sweat, and enjoy the workout.
Classes for this Week.
Monday / Wednesday: we have the deadlift and back squat for Strong Followed by some accessory work.
Tuesday: Katy and Paul coach the CrossFit class with a combo of Power clean and lunges.
Thursday: we have Hatha Yoga and Beyond Stretch Lower Body.
Saturday: we have our Halloween CrossFit Workout and Costume Party.
Sunday: we have a Yin Yoga Class & Beyond Stretch Lower Body.
Want to get daily updates about our class programming?