Looking for the best home and travel workouts?  Workouts that you can do at home or in a hotel while you are traveling?  What about workouts in a commercial gym like Planet Fitness or Gold's Gym? Welcome aboard — you've reached the right place.
Suggested Home Equipment
Suggested Commercial Equipment
Built by Professional Coaches
Coaching
Bosu or platform trainer
Spin bike, treadmill, etc.
Dumbbells
Exercise Bands
Exercise Tubing
Jump Rope
Kettle Bells
Medicine Balls
Plyo box / step
Pullup bar
Sliders
Swiss Ball
TRX Suspension Trainer
Abwheel
Barbell
Battle Ropes
Ellipitical, Spin bike, etc.
Dumbbells
Functional Trainer (cable machine)
Kettle Bells
Plyo box / step
Pullup bar
Squat cage
TRX Suspension Trainer
Built by a team of professional personal trainers … not fitness models.  We have over 80 years of experience, and train hundreds of clients a week in our Alexandria VA gym.  We can be your team, and we'll help you get in the best shape of your life.
Two way communication with your coach including feedback, form checks, and scaling recommendations.  Our programming provides home versions and commercial gym versions of our online workouts.  Full Video demonstrations and infographics.
Home and Travel Workouts
Subscribe for Full Video Access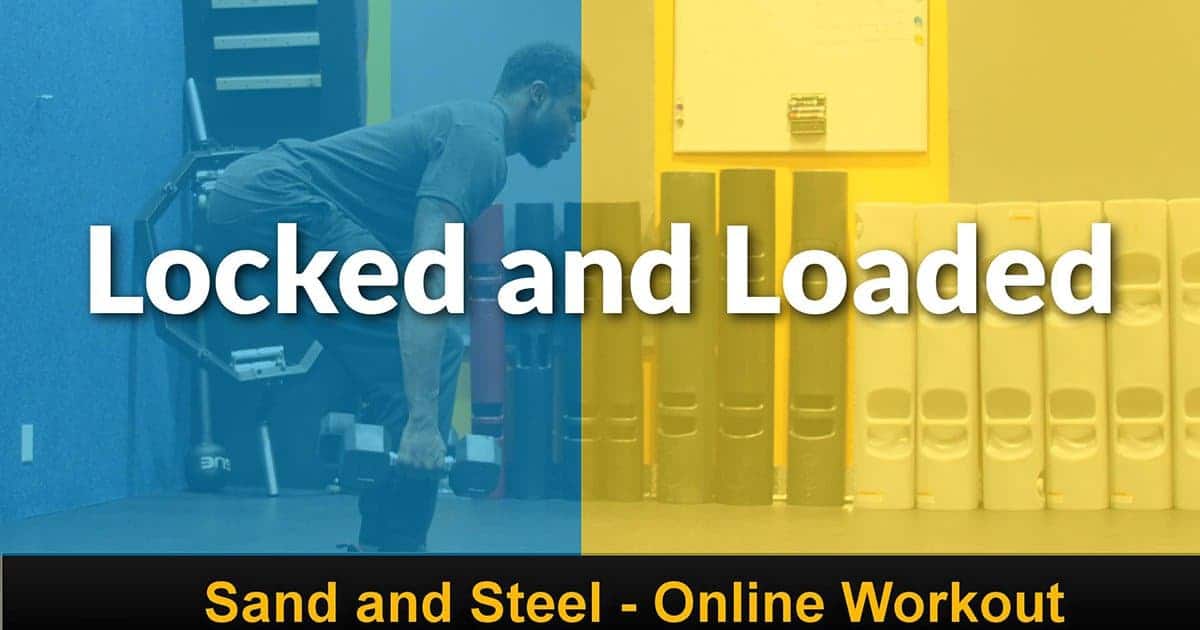 ​The Locked and Loaded Dumbbell Workout – Strength and Conditioning Program. Torch the entire body using only one piece of equipment: The Dumbbell