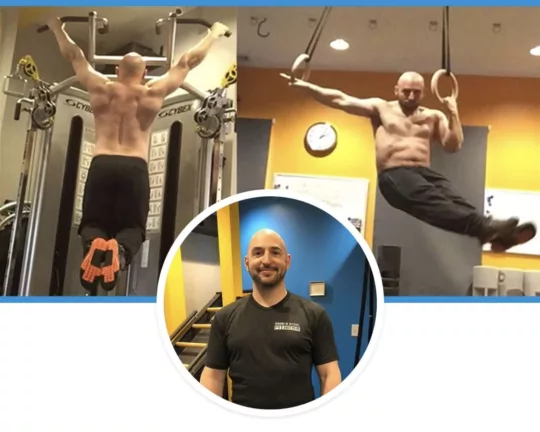 Coaches
Certifications and Credentials
Biomedical Engineer: Johns Hopkins University
CrossFit Level 3 (CCFT): CrossFit Certified Trainer
CrossFit Powerlifting: Strength Training
M|WOD ReadyState Movement and Mobility Specialist: Movement and Mechanics
Kinstretch: Mobility and Flexibility Certification for Group Classes
View Bio >>
Coaches
Certifications and Credentials
Certified CrossFit Trainer (CCFT) Level 3 Coach
National Council on Strength and Fitness: Certified Personal Trainer
Feet-Ness Instructor: Feet and Toes Strength and Recovery
Functional Range Conditioning Mobility Specialist: Human Movement Optimization. Mobility Development, Articular Strength, and Neurological Control
View Bio >>
About Us
We are a privately owned, small business. Dawn and Paul are the original owners of Sand and Steel Fitness Gym and they work with our members each and every day.  We are joined by an amazing team of Personal Trainers, CrossFit coaches and Yoga Teachers.
Sand & Steel provides inclusive Personal Training, Nutrition, and CrossFit for members of all body sizes and all experiences levels.
Join us to get in shape, stay for the friendships and community
Personal Training & CrossFit
At CrossFit Sand & Steel, we believe all people can enjoy a happier life by improving their health and fitness.
Our CrossFit and Specialty classes provide the training frequency and motivation to effect positive change, and our Personal Training provides the training quality and individual customization to transform your weaknesses into strengths, but it is our Community that provides you the support and friendships to ensure you succeed.
Personal Training & CrossFit Services