Online Registration Closes: Wednesday June 23, 2021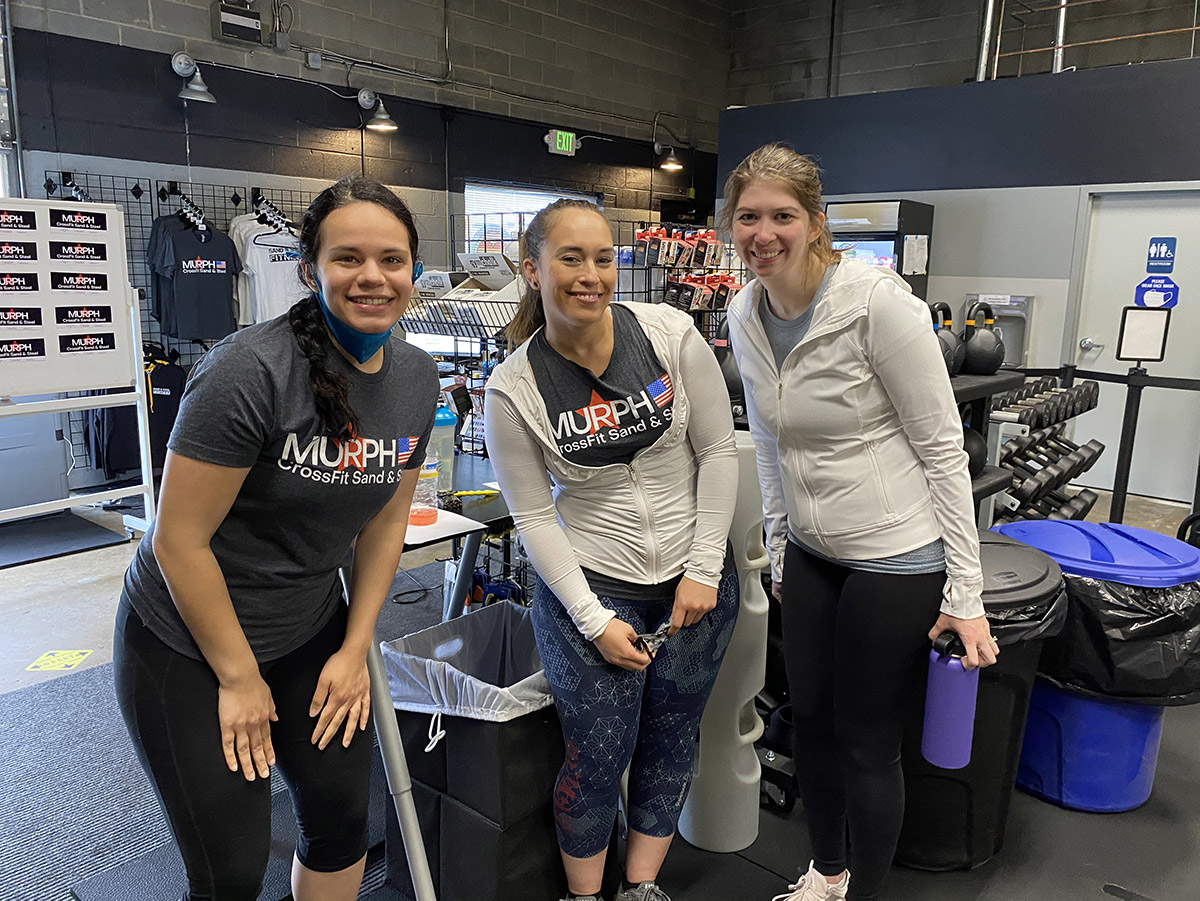 June 26, 2021. Pride Throwdown is our annual team-based Pride Celebration & Competition. You and two other teammates will work together to finish a challenging 45 minute synchronized CrossFit WOD. After a brief rest, our Top 4 teams will face off in a single-elimination Olympic lifting showdown until one team remains. Trophies go to the top three finishing teams and MVP, a full brunch, and beers on us.
Beginner Friendly Event
Sand & Steel is an all-inclusive gym that supports athletes of ALL FITNESS LEVELS. Beginner-level athletes will have a significantly easier scaling than our more advanced athletes. So if you are a beginner your exercises will have lower weights and be less technical than an advanced athlete. On the other hand, if you are a more advanced athlete, we'll be putting you through your paces with some heavier deadlifts and thrusters.
Bottom-line, everyone can do this event. If you an injury, we'll scale it for you. And of course, we will carefully balance the teams so everyone has an equal chance to win.
Join Coach Paul at Aslin Brewery at 7:30 PM Friday night (June 18) for some post-workout beers, food, and the big reveal. That's right, we'll be talking about what's really in the Pride Throwdown workout. Don't miss it!
We have two discounted Pride tickets remaining! There will be prizes, food, beer meet-up, and a ton of fun!
Plus members who wear their Pride shirts on Tuesdays get free BCAAs. Please support our LGBT members at Sand & Steel.
#lgbt #pride #pridevents
The Pride Throwdown Workout
Time cap: 45 min or when the first 4 teams finish
For Time
30 synchronized deadlifts
30 synchronized bar-facing burpees
400m run
20 synchronized deadlifts
20 synchronized bar-facing burpees
400m run
10 synchronized deadlifts
10 synchronized bar-facing burpees
400m run
Rest 5 min.
10 synchronized thrusters
20 synchronized American Swings
400m run
20 synchronized thrusters
40 synchronized American Swings
400m run
30 synchronized thrusters
60 synchronized American Swings
Advanced Scaling:
Men 185lb. deadlift, 75lb. thruster, KB Swing 35
Women 125lb. deadlift, 55lb. thruster, KB Swing 35
Intermediate Scaling:
Men 155lb. deadlift, 65lb. thruster, step over burpees, KB Swing 31
Women 105lb. deadlift, 45lb. thruster, step over burpees, KB Swing 31
Beginner Scaling:
Men 135lb. deadlift, 55lb. thruster, step over no pushup burpees, KB Swing 22
Women 85lb. deadlift, 35lb. thruster, step over no pushup burpees, KB Swing 22
The Showdown
The Fastest 4 Teams face off head to head in an Olympic lifting complex.
2:00 Minutes Beginners Setup
4 Attempts (2:00 per attempt): score each successful competition of: 3 deadlifts, 1 power clean, 3 front squats, 2 split jerks. Exercises must be done in a sequence — you cannot regrip the bar or put the weight down. The score is the total weight completed (all 4 attempts count).
Repeat for Intermediate & Advanced. The winning team is the team with the largest total weight lifted.
Pride PairUp Throwdown – June 26, 2021
8:30AM-3:45PM
8:00-8:30AM Check-in Desk Open.

Event sign-in table plus same-day registration.
Pick up your free Preworkout and Bottled Water
Pickup your Pride Throwdown T-Shirts.

8:30-8:45AM Group Pictures
9:00AM Team Selection Ceremony
9:20AM White Board Overview
9:30-10:15AM Warmup
10:30AM-11:15AM Pride Throwdown CrossFit
11:30AM-12:00PM Oly Final 4
12:30-2:00PM Banquet and Awards
2:00-3:30PM: Join us at Port City Brewery for our post-workout celebration and best pictures awards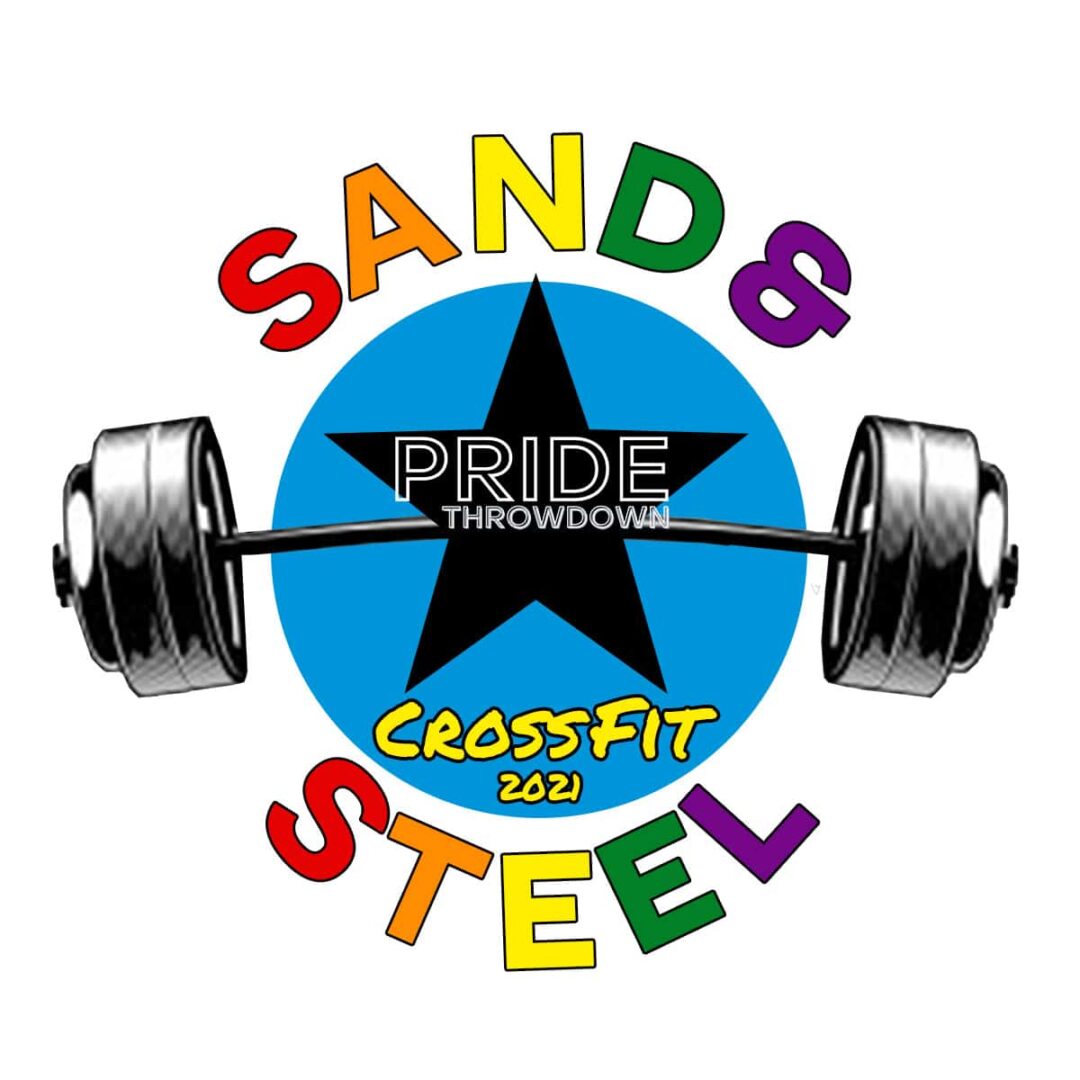 ---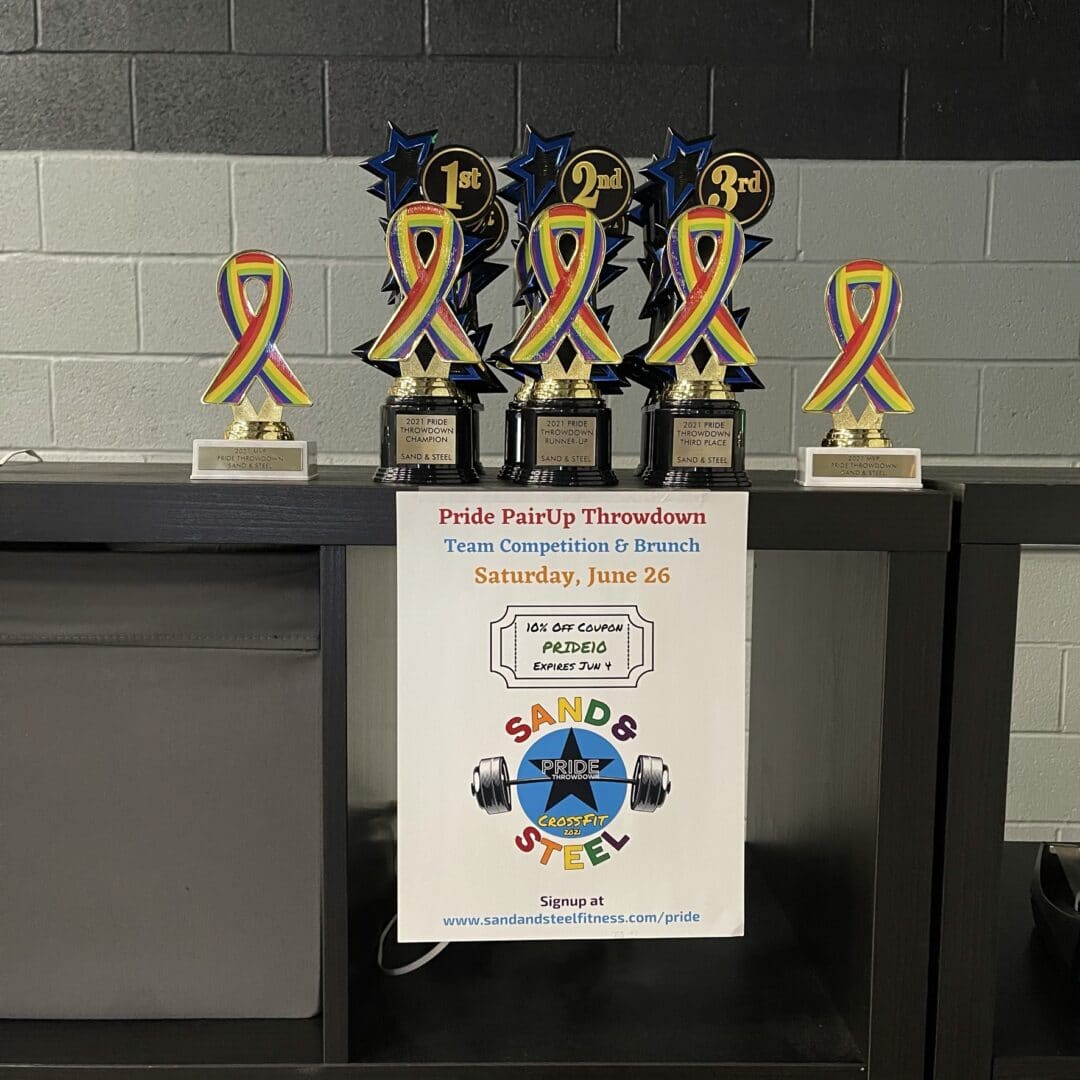 Pride Throwdown Competition
Balanced Teams. The competition will be scaled for people of all fitness levels. Everyone will have an equal opportunity to win. We will keep you safe, we'll all work hard, and then we will celebrate together as a community.
#LGBTQ #Pride #LGBT
---
Food & Party
Hamburgers, Cheese Burgers, Fries, and All the Fixings
Desserts
Fruit Sliders, Ice Coffee, Rainbow Chocolate Cake
Preworkout & BCAA
Free Bottled Water, Preworkout, and BCAAS
Craft Beer
Join us for Beers at Port City
Catered Brunch – From Burger District
We going to have Cheeseburger Sliders, Bacon Cheeseburger Sliders, Beyond Burger Sliders, Grilled Chicken Sliders,
Handmade chicken tenders, fried pickles, and soft pretzels with dipping sauce,
Rainbow Fruit Skewers,
Rainbow chocolate cake in honor of pride,
Plus Iced Coffee in various flavors.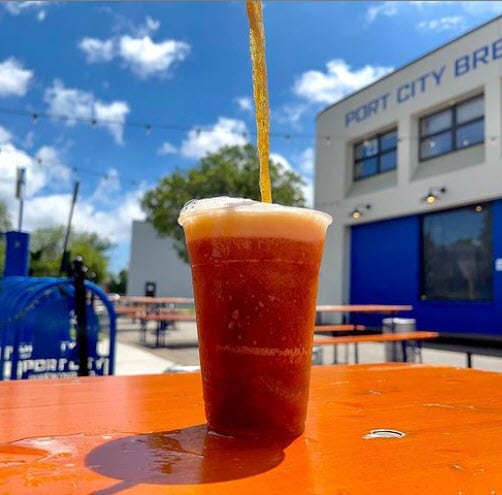 Pride PairUp Throwdown Competition
Supporting the LGBT community is an essential part of what makes Sand & Steel special. The Pride PairUp Throwdown is our official event to celebrate and thank all of our LBGT members.

Pride PairUp Throwdown is open to all of our members that support equal rights for members and social acceptance for members of the LBTQ community.

Spouses and New Members Welcome
Tickets and Shirts
Save an additional 10% When You Buy Both with Coupon Code PRIDE10
Participant Registration Form
The Main Event – The Pride Throwdown
Teams of 3 – One Beginner, One Intermediate, and One Advanced Level Member. Together, you'll do deadlifts, burpees, thruster, pullups, and a short run. Each team member will have their own scaling based on their skill level (e.g. Beginners will do ring rows, intermediate banded pull-ups, etc.) All teams will race to the finish line.
The Top 4 teams will then compete in a 4-way strength matchup where their powerlifting and Olympic lifting skills will be tested. Members will compete head-to-head at their own skill-levels — the team that lifts the highest overall weight takes it. Women will have a 40% multiplier added to their score to account for differences in strength. The winning team takes home the coveted 1st Place Pride PairUp Throwdown Trophy, $75 Rewards Points, and a Beer on Paul.
Join us in the CrossFit Metcon, Strong and KORE classes for practice and preparation for the event.
We have designated 3 scaling for this competition. We will make special adaptions for any athlete that cannot do their scaled version. We are an all-inclusive gym and we make sure the teams are balanced so that everyone has a fair shot at winning this competition.
Awards and Raffle Prizes
Awards: we'll be awarding prizes for the best Instagram posts tagging @sandandsteelfitness and #pride during the month of June. Or just upload any picture or video to our SmugMug channel during our to be entered into the contest.
Best Picture: 50 Rewards Points. Runner Up 25 Rewards Points. Upload Pics
Best Video: 50 Rewards Points. Runner up 25 Rewards Points. Upload Clips
Best Social Media Post: 50 Rewards Points. Runner up 25 Rewards Points. Tag @sandandsteelfitness #pride
Raffle Prizes
Pride Throwdown Training Schedule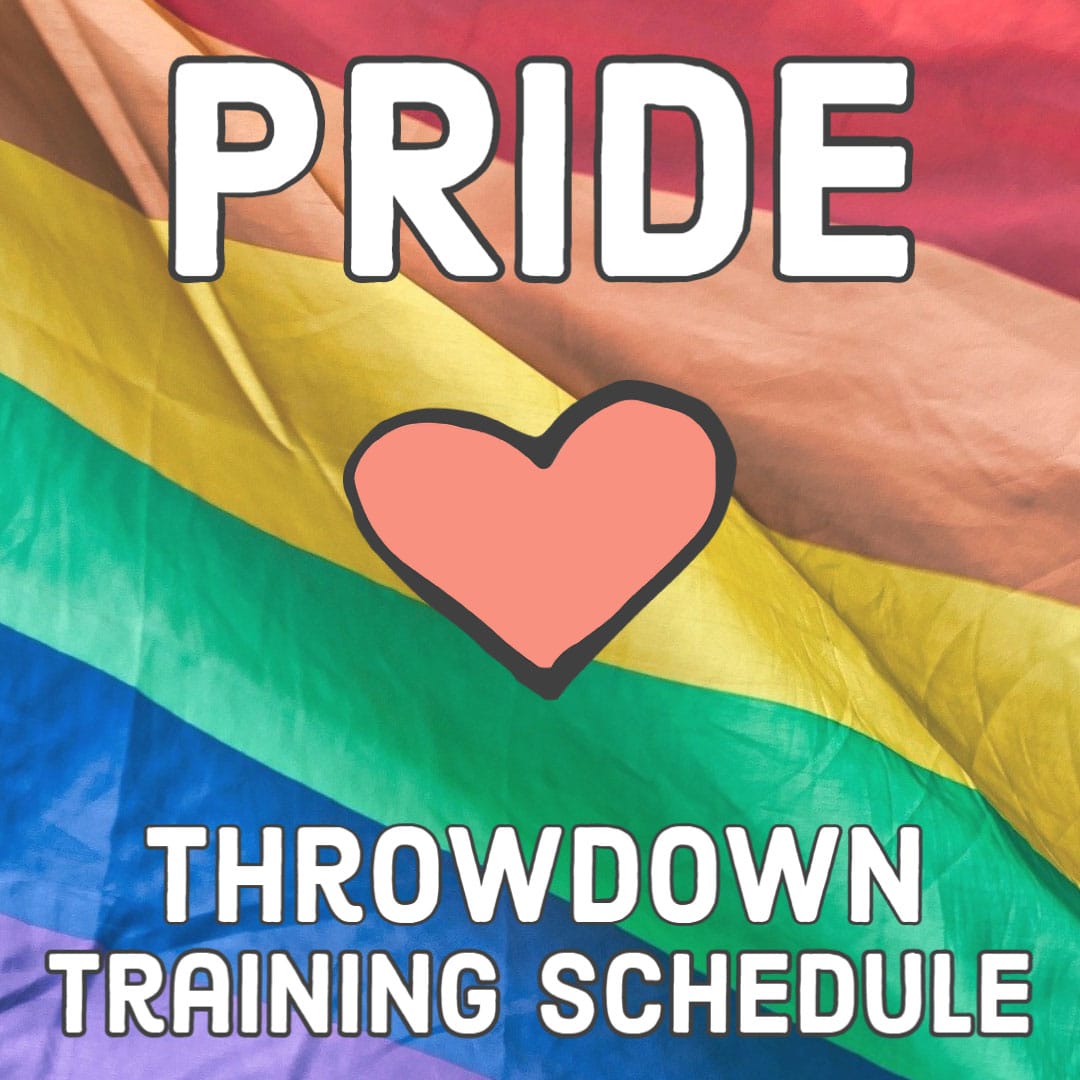 Sunday, June 6: Clean & Jerks + Burpees
Monday, June 7: Front Squat and Overhead Lunges
Tuesday, June 8: Farmers Carries and Thrusters
Friday, June 11: Pride Throwdown Preview (Thrusters, Rowing, Deadlifts)
Sunday, June 13: Just a PVC — PVC Snatch and 400M Run
Monday, June 14: For Load — 5 Deadlifts + 1 Olympic Clean
Tuesday, June 15: Partner WOD: 3 rounds for time: 20 Overhead Step Back Lunges 75/55; 40 Single side steps ups 40/30 — then 50 synchronized Thrusters 75/55
Wednesday, June 16: For Load — 5 Front Squats + 2 Split Jerks
… More Coming Soon. See SugarWOD for actual workouts.
Choosing Teams
The number of teams will be determined by dividing the total number of participants by 3.
The most advanced athletes registered will then be selected as captains of each team.
Beginners will spin for a number 1-20. The person with the highest number chooses first. Beginners will select their captain.
Intermediates will spin for a number 1-20. They choose the team based on the order of their spin.
In the event of any ties, the two people tied will respin for priority