Mentorship Program
From: $50.00
We are currently offering a bonus equal to the mentorship cost once you have coached 500 hours for Sand & Steel Fitness. The mentorship will provide you with all the training and experience you need to coach at Sand & Steel. Once you have coached 500 hours for us, you'll receive a bonus equal to your mentorship cost. That's like getting training for free.
Product Description
The Mentorship Program is designed to help you learn how to coach better, increase your retention rate, and show you how to generate new clients.*
We'll teach you:
Complex CrossFit techniques, TRX exercises, and kettlebell moves,
Teach you how to program and modify workouts,
Mobilize muscles and improve range of motion,
Determine correctional exercises to repair injuries,
How to speak to clients and coach them better,
How to Create Blog Posts and Share Content on Social Media.
You Will:
Shadow more experienced coaches to learn how to coach,
Co-coach with senior coaches to get better at coaching,
Provided with specific materials to improve your knowledge base,
Receive direct feedback on the strengths and weaknesses of your coaching sessions,
Learn how to coach in a team environment,
Create a Bio to generate more clients for yourself.
Mentorship Options:
Basic– designed for a certified coach with only needs training on our procedures.
Starter – designed for a certified coach with a good deal of experience and just needs a little bit of touching up.
Foundations – designed for a certified coach with little experience
Complete – designed for a certified coach with no experience
* Sand & Steel Coaches are NOT required to generate new clients.  We'll show how we do it and we award bonuses if you decide to do it.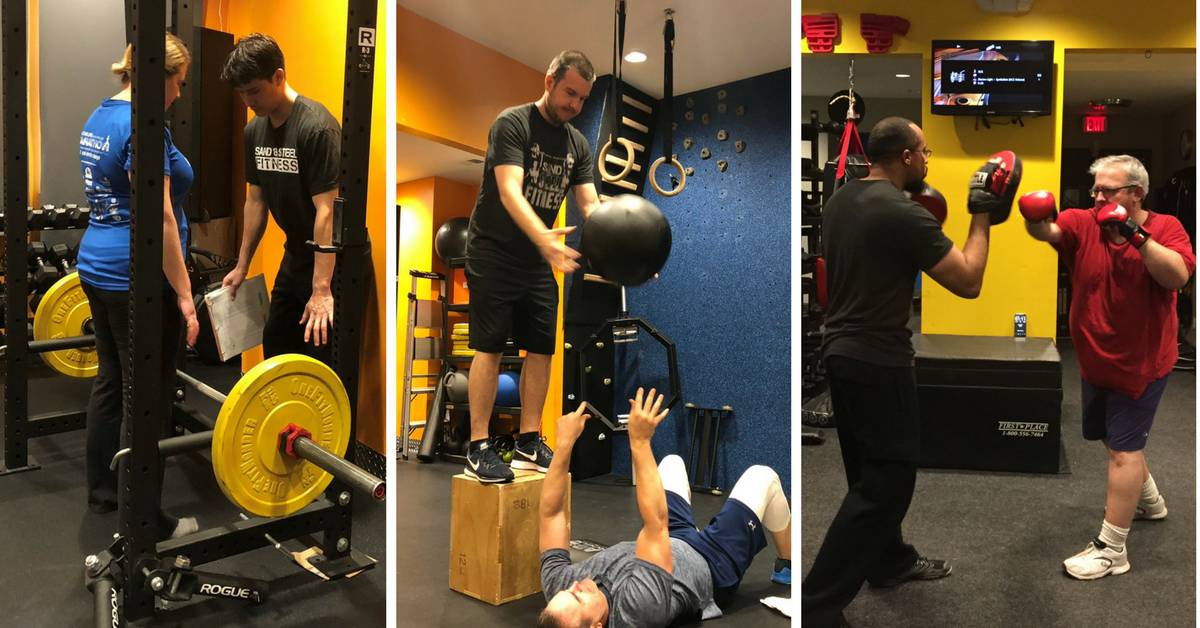 Sand & Steel specializes in forging elite personal trainers.  The Personal Trainer Manual is your guide for how to train clients, how to scale workouts, how to mobilize muscles and help clients recover from injuries. 
0 comments
The Mentorship Program … Forging the Elite Personal Trainer
The Mentorship Program covers:
Exercise Techniques
Barbell Technique (Powerlifting and Olympic Lifting)
TRX, Exercise Tubing, Rip Training Technique
Kamagon, Surge, and Vipr Technique
KettleBell and Dumbbell Technique
SandBag, Sandbell, Medball Technique
Clubbells and Mace Technique
Gymnastics and Body Weight Training
Master Mobility and Corrective Exercises
Full modules on the Supple Leapord and MWOD
Partner Mobility through the Kit Laughlin Method
PNF Stretching Techniques
Yoga Poses and Modifications
Personal Trainer Coaching Skills
Movement Cuing, Scaling,
Biomechanics and Programming, and
Anatomy and Corrective Exercises.
The Mentorship Program is designed to help new coaches prepare for and pass our Level 1 Certification. Coaches working at Sand & Steel are offered the opportunity to take the Level 1 Certification after they have been coaching for two months at Sand & Steel. Some of the benefits of passing the level 1 certification include:
Hourly Salary Raise.
Online Access to all 40 of the XT60 Programs.
Library Access.  You can checkout one book at a time from our book collection.
You will be featured in a blog post and a newsletter written by Paul.
A printed Certification for passing the exam.
​75% off discount code for clients for drinks and beverages (lasts 2 months) — this helps you get more clients because they get a perk with booking with you.
You are eligible to retain new clients and receive a bonus. $60 + 25% of the clients first purchase. New clients you retain are clients that you bring in as a result of your marketing or clients that come in specifically to train with you.
Share your thoughts!
Let us know what you think...