Pride Powerlifting Seminar Tickets
$20.00
Powerlifting Seminar and Workshop.
June 16, 2018.  12PM-2PM.
18 in stock
Description
Sand & Steel is Proud to support Pride Month in June.  LGBT members can save 15% on their training memberships with coupon code: LGBT Pride.  Coupon is valid from June 1-June 15.  Additionally, we'll be hosting our Pride Powerlifting Seminar on June 16th.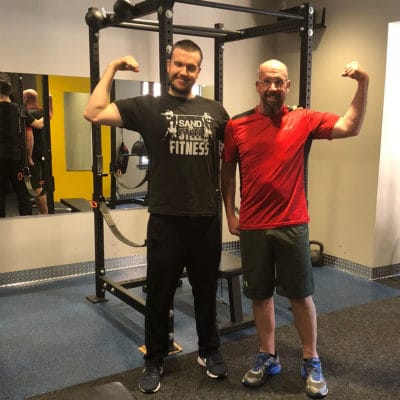 Powerlifting Seminar and Workshop Description
Our Powerlifting Seminar is an introductory course for athletes and coaches interested in learning the Westside and Starting Strength methods of Powerlifting.  Emphasis is placed on teaching proper technique on the three major lifts: Low Bar Back Squat, Barbell Deadlift, and Bench Press.  We will discuss proper periodization techniques for volume and loading to develop top-end strength.  To conclude the seminar and workshop, we'll build a power lifting program as a group during the seminar.  Accessory exercises such as the bench row, inverted row, and sled will also be discussed.
Share your thoughts!
Let us know what you think...