We have a brand new events management system at Sand and Steel. You can view it here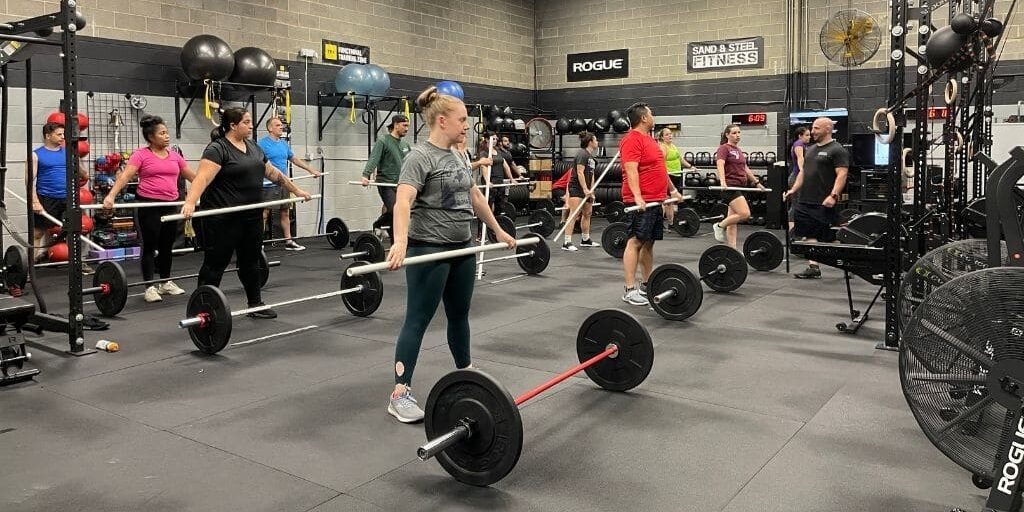 View, RSVP, and Schedule New Events at Sand & Steel
Did you know you can post your event? It's easy to do, just use our Community Event Submission feature.
The most important upcoming event to attend is our Gym Reconfiguration Meeting. We are buying some new equipment for the gym and its part of a massive improvement plan I have put together (with many helpful suggestions from you.) Step one is to relocate some of our existing equipment in the gym so that we can put the new equipment where it belongs. I'll be donating to Sand & Steel about $15,000 to buy all this equipment for you, so if you can donate some to help, please do.
The second most important meeting is our Seven Sweethearts WOD. This is a massive 8 Day Workout with some awesome prizes at the end. What is more, I've tied some of the key improvements we need to make collectively (as coaches and members) to this event. Members that participate will become better CrossFit Athletes by virtue of attending. All levels should enter.
The third most important event (and an event I'd like to see everyone attend) is our Wakefield Run. Members, do not be afraid of these runs. Like all of our events, we build in scaling. If you can only run one or two miles … that's OK. If you don't know what to wear just ask. Running is a key element of health and is an integral part of CrossFit. The custom trail map that I built for our Wakefield Run took me well over an hour to design. This special map has varying distances mapped out on a closed course. You should come. The are margaritas afterward!
Fourth, there are two happy hours scheduled for February.
Finally, we'll be having a State of the Gym meeting shortly. I'm still working on the PowerPoint presentation meeting, but I'll certainly include the meeting on the top of our next events newsletter. We have lots of great stuff coming down the pike (a new class, new competitions, and more.) We even have a thriving Discord channel (email me for an invitation).
Thanks for making Sand & Steel the special gym it has become. And thank you for all the reviews! Time after time, new members tell me a key reason they contact Sand & Steel is the authentic and detailed reviews you all have left the gym So please update or a post review today. Good reviews help us retain more members, and more members provide more ability to add new classes, hire more coaches, and keep prices down.
And one more thing … I wanted to publicly congratulate Sean Dumphy on his #405 deadlift yesterday. In 6 short weeks, he has taken his max deadlift from 335 to 405. If you'd like to try a Powerlifting & Mobility session with me, please let me know. You can view my training calendar here.
-Coach Paul
Below please find links to our February Events. State of the Gym Meeting will be posted shortly.
---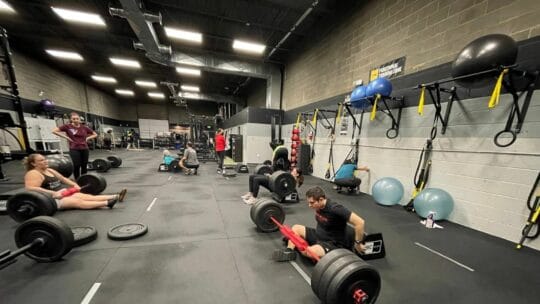 February 19, 2022 @ 11:00 am to 5:00 pm
All Hands Meeting — Please Come out and Help Us Build a Better Gym Together More information
---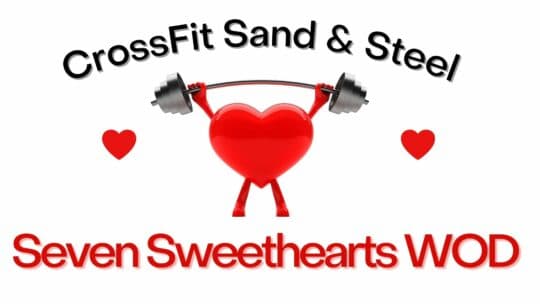 February 12, 2022 @ 11:00 am to 1:00 pm
Join us for a week's worth of workouts starting February 4, 2021 with our main event Saturday, February 12 at 11AM-1:00PM. The Seven Sweetheart WOD takes 7 Classic Girls Workouts and combines them into one heart-pounding workout. After the WOD, join us for complimentary hot chocolate and potluck. More information
---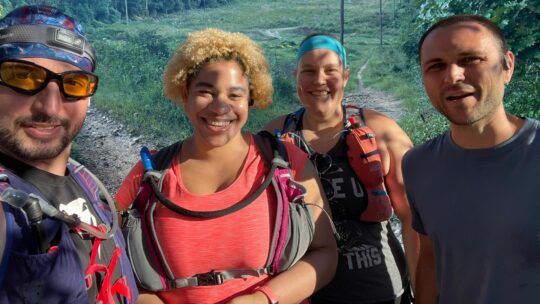 February 13, 2022 @ 12:00 pm to 3:00 pm
Our Wakefield trail run features 3 different trails to choose from. You can run 5 miles, 6.5 miles, or the full 10 miles. Wakefield is close to Alexandria. 90% dirt trails, some challenging terrain. More information
---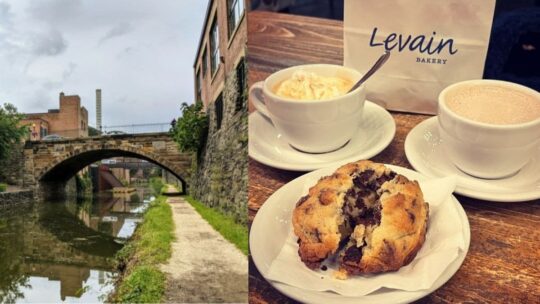 February 6, 2022 @ 12:00 pm to 3:00 pm
Georgetown Loop 6.7 Miles. 550 Feet Elevation. Mostly Paved Trail Levain Bakery Famous Cookie Maker in Georgetown – earn the calories in the run and spend them at Levain Bakery All Trails Link Trail Map and Driving Directions Need to Carpool? Contact us on Discord for assistance. We will from the gym at 11:30AM. More information
---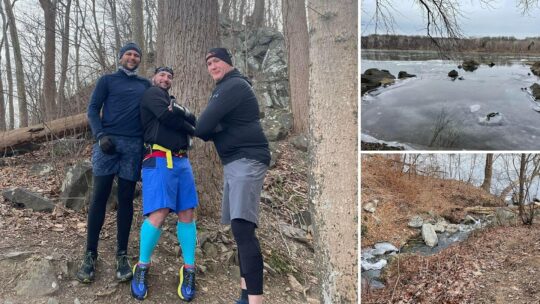 February 20, 2022 @ 12:00 pm to 3:00 pm
Potomac Heritage Trail 11 Mile Run 11.6 Miles. Out and Back. 1000Ft Elevation Punishing Terrain. This one will be a challenge. All Trails Link Map and Directions Need to Carpool? Contact us on Discord for assistance. We will leave from the gym at 11:30AM. RSVP, Tickets, Donations More information
---