This Saturday (November 19, 2022), Sand & Steel's Trail Running Team is pushing the boundary further than we have ever run before. We are taking on a one-way, 17 Mile Trail Run from Fountainhead to the end of Bull Run.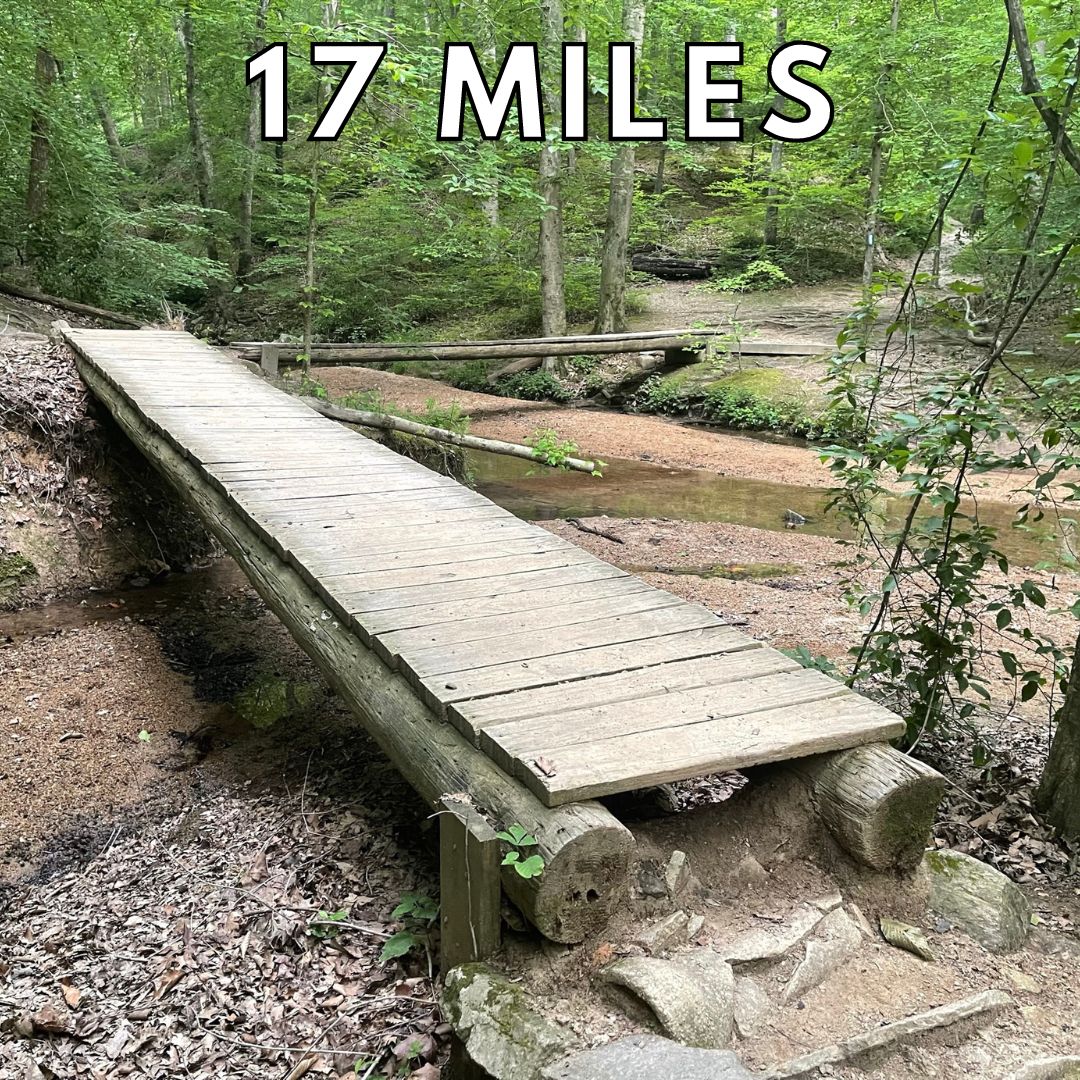 Many times in my youth before discovering CrossFit, I trained to run a half-marathon on the pavement, and never made it. I would always get injured. Now at 42, I am endeavoring to complete 17 miles on a challenging trail nonetheless. Without CrossFit and improving my diet, this feat wouldn't be possible. Without my team, I would not have the support I need to try. So a warm, heart-felt thank you to everyone that is attending, I wouldn't be here without you. -Paul
I understand the prospect of running 17 miles is intimidating… I started running just 15 months ago. I could only run 2-miles. I didn't know what to wear, how to train, and I certainly didn't enjoy it. But it gets better. You'll have the support of a team of runners who have done it before and they will welcome you with open-arms like did me. Run/Walk, take breaks, and just do what you can. Signup Here.
Shorter Runs Start Next Week
Thanksgiving. 5 Miles Turkey Trot in Alexandria
December 3, 2022. 8AM. Variable Distance Tempo Run (2-6 miles) at Seneca Regional Park