Interested in learning powerlifting or Olympic lifting at Sand & Steel?  Want to get better at kettlebell exercises?  Learn how our Barbell Club in Alexandria VA can help you lift better, more safely.
What is Barbell Club in Alexandria VA?
Barbell Club in our Alexandria VA Gym provides you with an opportunity to work with other lifters and a professional coach.  We work on technique and programming to help you lift better.  We answers questions you have about powerlifting, CrossFit, Olympic lifting, or Mobility Training. During Barbell Club, one of our coaches will be available to answer your questions, provide form checks, and otherwise help you with your training program.
How is Barbell Club Different than Personal Training?
Barbell Club is kind of like Personal Training Lite.  In Barbell Club, we tell you what you to do.  In Personal Training we show how to do it.  A personal training member might come to us because they want to build strength.  We might program in the Low Bar Back Squat into their custom designed workout program.  We'll teach various scaling of how to do the Low Bar Back Squat.  We will build out mobility progressions to establish improved patterning in the shoulders and hips so that this new personal training member will get better at mobility.  We'll develop the necessary back extension and hip firing sequencing so this member can do the low bar back squat safely.  We'll select the weights and progressions for this personal training member.
For Barbell Club, we'll provide a form check.  We'll tell you if that squat is even a low bar back squat.  We'll tell whether it's safe.  We'll answer questions as to whether you should be doing the low bar back squat in the first place.  You'd be surprised what you don't know about proper technique.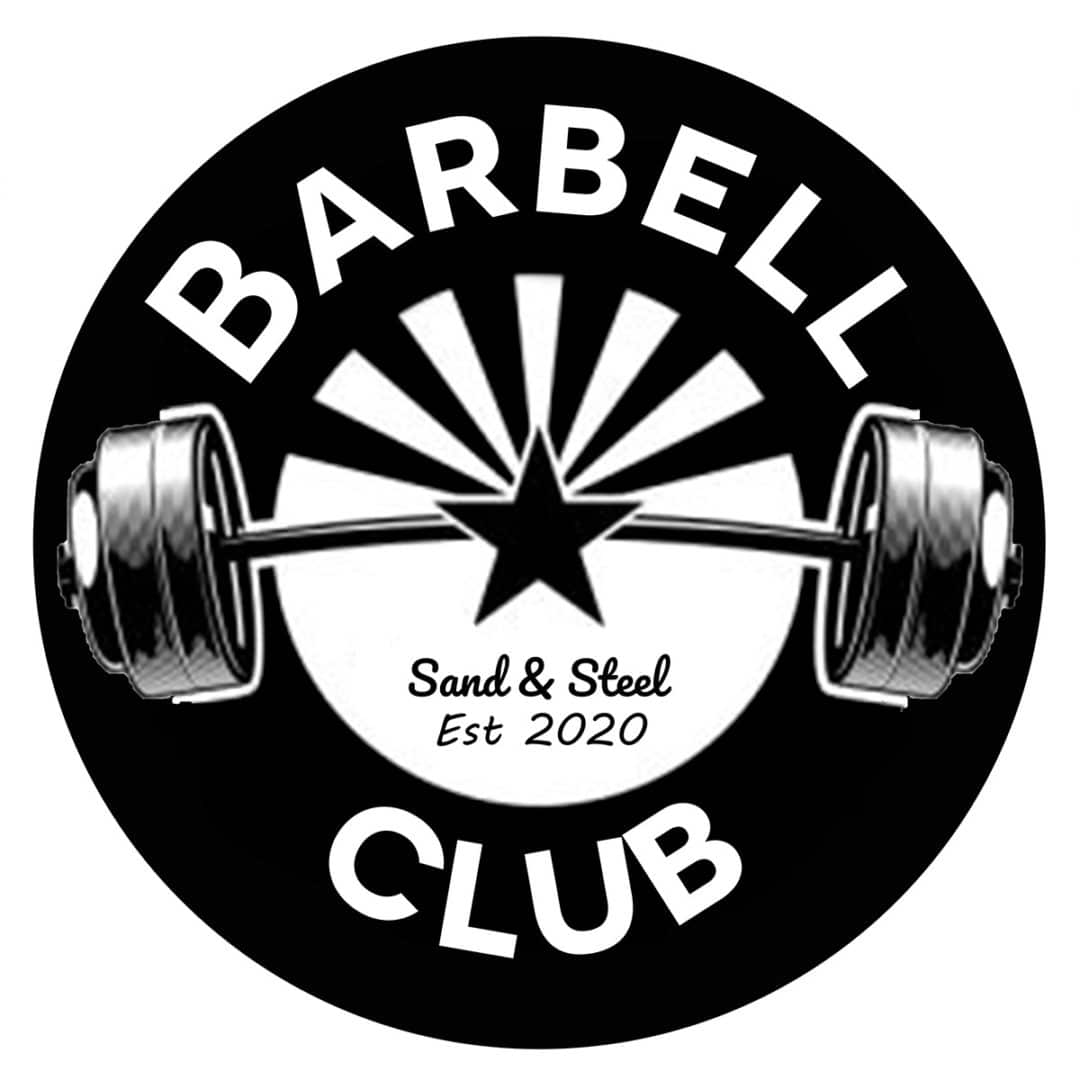 One of these Videos has Two Dangerous Faults
Is it obvious to you which one is safe and which one is not?  One of these two people could potentially herniate a disk with the form they are demonstrating. [1. The fault video was deliberately shot at a low weight for demonstration purposes.]  Here's the truth, you don't know what you don't know.  Our Barbell Club coaches have multiple certifications in lifting technique.  When you see people exercise with bad form in local gyms and on youtube and instagram, how are you to learn what is right or wrong?  To make matters harder — the form will different for different body types, and not all body types should do all exercises.
Barbell Club vs Powerlifting Class
Doesn't Sand & Steel Fitness have a powerlifitng class?  How is it different than barbell club?
In our Powerlifting Class, we select the exercises a week in advance, and we publish them to our Workout of the Day calendar.  We teach those movement in class, and provide scalings for individual athletes.
In Barbell Club, you can follow our class programming if you like or you can do your own programming.  Barbell Club exercises are dictated by you.  We are here to help and advise as needed.
Isn't Barbell Club Only for Olympic Lifting
Conventionally speaking, Barbell Clubs in Virginia and Washington DC are only for Olympic Lifting.  At Sand and Steel Fitness Gym, we thought that limiting our Barbell Club to Olympic Lifting only was … well limiting.  I mean, if you want to work on Kettlebell Snatches in Barbell Club… Work on them.  If you Snatch looks God Awful, I'm going to tell you as much.  Should I ignore bad form just because it's not an Olympic lift?  And before you ask, yes of course, we provide feedback on Olympic lifts and progressions (like the snatch balance, power jerk, front squat, muscle clean, etc.)
I don't really want coaches helping me all the time … I know what I am doing… Lifting is my me time.
If any of those statements are true for you — by all means pick open gym instead.  That's why we offer Barbell Club and Open Gym.
Can I do CrossFit during Barbell Club?
You can do any exercises you like.  We have a scheduled CrossFit class if you'd like to CrossFit with other members.  We provide individual CrossFit instruction in Personal Training.  We even provide our Barbell Club members with a copy of our CrossFit Class programming.   Barbell Club is less expensive than our CrossFit classes.  So if you are tight budget, maybe that's the better option for you.
How Much Does Barbell Club Cost?
You can view all of our prices for personal training, classes, and barbell club on our prices page.  If you'd like to try a free class, please pick a free class here.