I enjoy teaching and practicing: Bikram Yoga, Rocket Yoga, Astanga Yoga, and Hatha Yoga. These are some of the latest asanas and poses I have been practicing. Through yoga, I have vastly improved my strength, lost weight, and drastically improved my flexibility. I especially love teaching inversions, arm balances, and handstands.
My private yoga sessions are far more intense and challenging than yoga classes. It's night and day. It's 60 minutes of sweat, stretch, burn and body love. Bring it!
Like all of my personal training sessions, my private yoga sessions are backed by a 100% client satisfaction guarantee.
1
The Yoga PR. Unlike powerlifting and personal training, PRs (personal records) are measured in incremental improvements in poses. With a strong, professionally-designed practice you'll improve.  Just be patient and don't rush, building strength and mobility takes times.  
Paul's New Yoga PR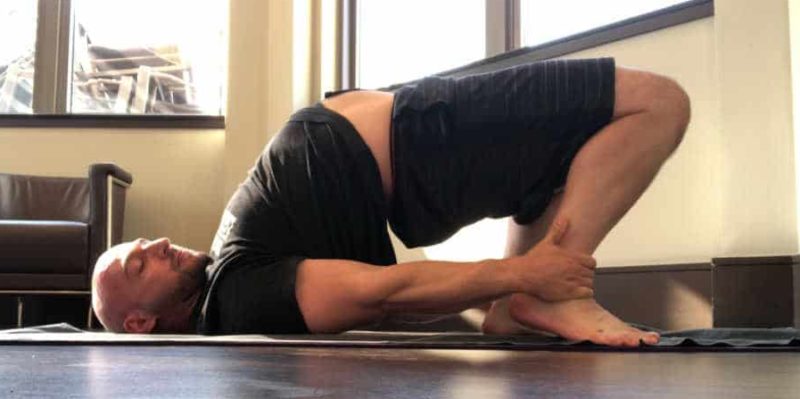 Setu Bandha Sarvangasana – Bound Bridge Pose.  I have been working on this yoga pose a long time. I know it's not perfect, change comes to those who are patient and determined. My practice includes a combination of Bikram, Astanga, Rocket, and Hatha. I especially love inversions and arm balances. You can be strong and flexible, let me show you how.
Satisfaction Guarantee. If you are ever unhappy with a session taught by me or one my coaches, just let us know. We'll provide you with a complimentary replacement session with the coach of your choice. ↩