Crossfit for Beginners – 9 Fundamental Exercises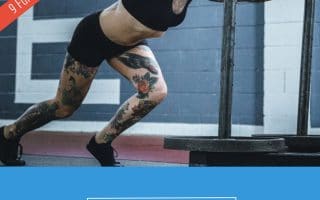 CrossFit for Beginners. The nine fundamental exercises for learning CrossFit. Videos, cues, scaling options, and full technical description.  The 9 Fundamental Movements are key exercises that CrossFit teaches and reinforces in it's level I and level II training courses.  To CrossFitters, these are your bread-butter exercises.  Here's how to do these 9 exercises, why you should do them, beginner scaling options, and Paul's top cues so you can perform them correctly.
The article also explains why one of these exercises probably should be replaced, and which exercise is the most underappreciated.  Finally, Paul finishes with a list of the Top 16 CrossFit that aren't in the Nine Fundamental Exercises.  Giving you a total of 25 CrossFit Exercises to learn and master.