The ability to write a plan and execute it is paramount to your success at Sand & Steel.  The Job Application Practical provides you an opportunity to demonstrate that ability.  More qualified applicants get a higher starting salary.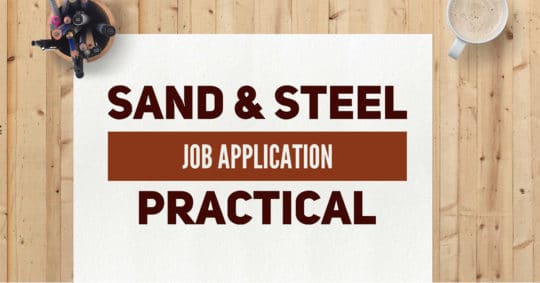 Why a Job Application Practical?
All coaches at Sand and Steel Fitness need an approved program. Personal Trainers, Yoga Teachers, and CrossFit coaches. You will coach from the program you write for us today. These Flows / Program / WODS serve as the first draft of the programs you will be teaching at Sand and Steel.  So, in a way, we are getting a jump-start on work you'll need to prepare anyway.
Moreover, we greatly care about how well you can program.  The quality of your answers here, help us decide how much to offer you  in terms of starting salary.  If you completely bomb this section, we'll likely decline your interview request.  Please read the questions carefully, and write some programs that exemplify your knowledge and experience as a professional coach.
---