Posting a Review on Yelp, Google, and Facebook
Yelp, Google, and Facebook are some of the most important sites for Sand & Steel in terms of finding new clients.  We appreciate if you can post your review on one or more of these sites.  If you don't have a Yelp, Google, or Facebook account, please click on one of the reviews from our shop to write your own review.
Know someone who should train at Sand&Steel?  Invite your friend through our referral program and get 10% off your next purchase.
---
Sand & Steel Fitness Reviews
I have been training with Paul for over 18 months now; it has dramatically changed my life. It is difficult to fully describe how highly I rate Paul both professionally and personally. To date, I have lost 61 pounds and still going strong. The achievement so far is a testament to Paul's approach to health and fitness. His techniques used are especially unique and tailored to his clients individually.
His customized approach as a personal trainer is what really sets him apart. Paul must have 150 clients, but he trains all of his employees (who are amazing personal trainers in their own right) on how to correctly and methodically implement the programs he writes. This way even if I can't get on Paul's schedule, I can work with Max, Brian, Fabian, etc.
As far as results, Paul's programming has greatly assisted and improved my range of movement and flexibility. This is very important as you want to be at your peak when training so that you can push yourself to the limits. Having developed my fitness levels, I have began to take part in regular power lifting competitions. This system needs to be a part of your training program; it will make you stronger and allow you to reach your potential. Michelle. Operations Manager
---
What I wanted:
A trainer that wasn't going to bully me or make me feel inadequate about being over 40, on the fat side and not as fit as I was when I was 20.
What I Needed: a private environment where I wouldn't be judged for my previous mistakes with diet and lack of exercise.
What I got: A fitness education of a lifetime.
What I didn't know: That I had been exercising ineffectively and inefficiently for years. Exercising with focused intention on specific muscle groups makes things happen really quickly. By looking at what, when and how much I ate, I became aware of habits that I had been blissfully unaware of. With an understandable education of what and when to eat, body fat falls off, muscle builds and energy levels start climbing.
Where I'm at now: I am able to maintain fitness and stay lean using the knowledge, information and techniques Paul has provided.  I now enjoy a fitness level and vitality that is the envy of my peers.  And, I am the proud owner of a brand new wardrobe — Paul should really put that into his pricing :-). Tim. General Surgeon
---
I have been training with Paul for 9 months now with the aim of improving my fitness and losing weight. To date, I have lost the best part of 70# and am the fittest I have been in the past 12 years. I have been able to complete a Tough Mudder, and Paul even ran it with me!
Paul has enough motivation for both of us even when I don't have my mind in the game. His training cover not only workouts but dietary changes that are sustainable. The last 9 months have changed not only how others see me but how I see myself. Paul has been there every step of the way.Marissa. George Washington University (GWU) Grad Student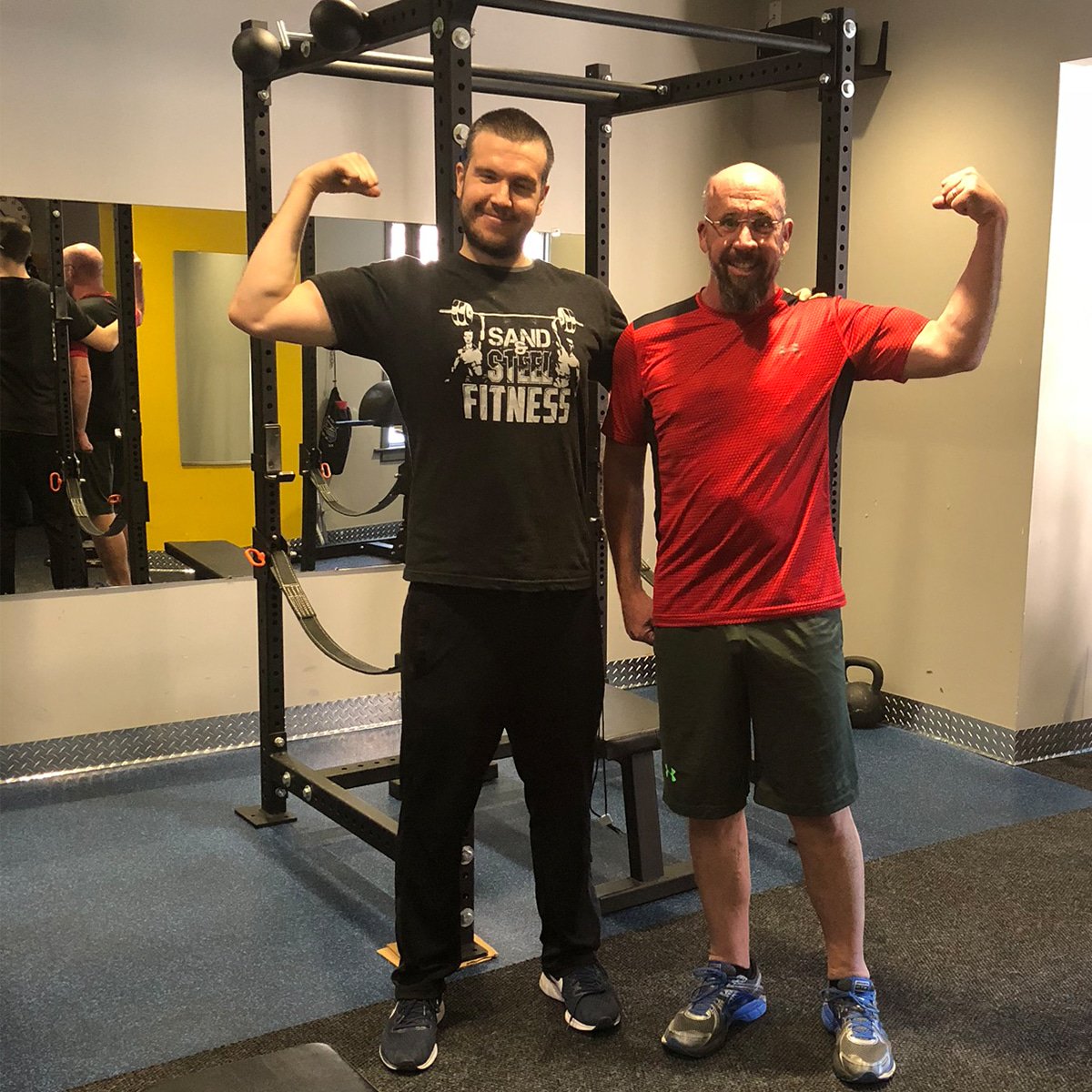 Tom L. wins our Client Transformation of the Month.  In just 30 days, Tom L. lost 11 pounds and put on 2 pounds of muscle.  Here's how he did it.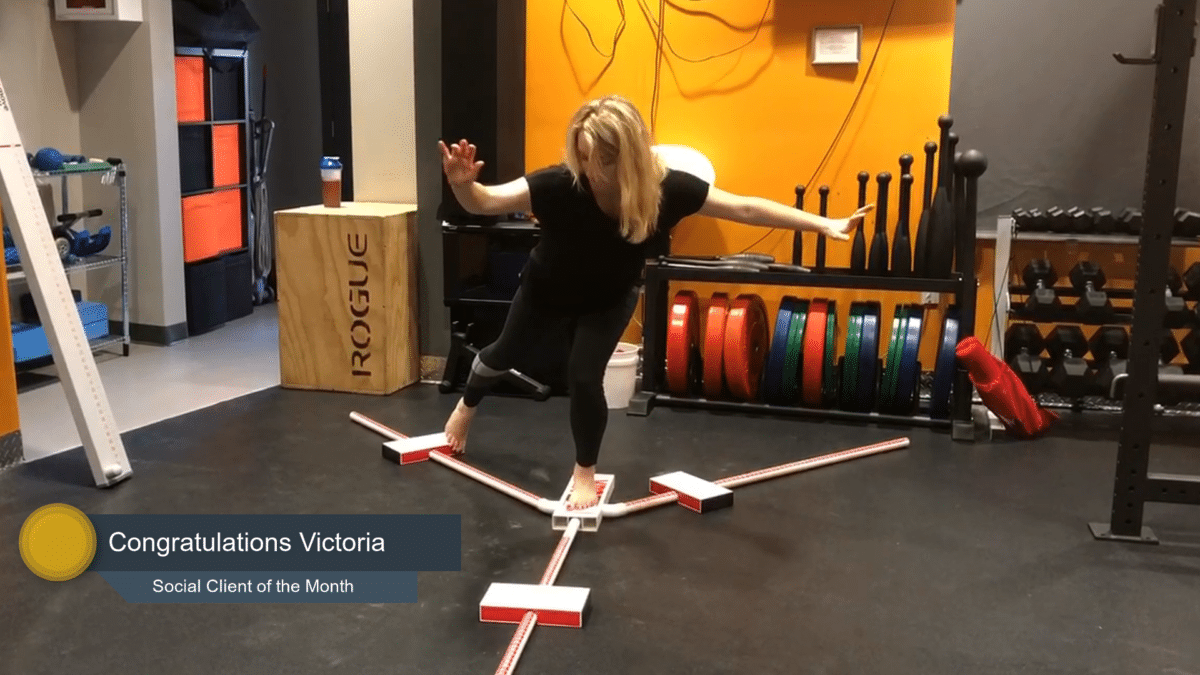 Social Client of the Month $49 Gift Certificate. Congratulations to Victoria for winning our social client of the month. Victoria had the highest number of Facebook shares and Instagram likes.