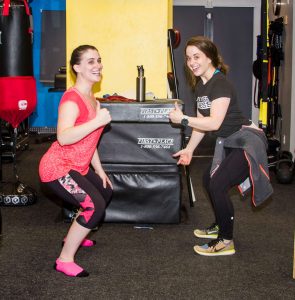 Starter Pack
$400.00 
Full Fitness Consult on workout programming plus training recommendations
Custom-built Macro Nutrient Chart: include calories, carbohydrates, fats, and protein
3 Personal Training Sessions with the Owners of Sand & Steel
Full Benchmarking of technique, movement issues, and fitness
InBody Composition Scan
The Boutique Personal Training Studio in Alexandria VA
Gym Tour and Consult
Includes:
Custom-built Macro Nutrient Chart For You
InBody Composition Scan
Setup of your Sand & Steel Account
Tour of the Gym
Explanation of Services and Training Recommendations
Personal Training
100% Customized, Individualized Personal Training Programs.  During your first three sessions, we analyze your biomechanics and build you a workout program optimized for your goals, strengths, and weaknesses.  Personal Training Service.
Fitness Performance Benchmark
Our complete diagnostic fitness and muscle function.  We use the Fitness Performance Benchmark to build you a custom workout program. Fitness Performance Benchmark.
Mobility and Flexibility Training
Build durability and resistance to injury ⋅ Help repair old or chronic pains and injuries ⋅ Improve Flexibility and Range of Motion.   Mobility and Flexibility Service.
Mobility and Flexibility Benchmark
Our Movement and Diagnostic Screening System helps find and target problem areas such as: Hyper mobile joints ⋅ Weak muscle ⋅ Tight muscles  ⋅ Inhibited muscles ⋅ Below average range of motion.  Mobility and Flexibility Benchmark.
Nutrition, Meal Plans, and Macros
One-on-one sessions, where we work together to improve your food choices.  We'll teach you how to balance macros, build recipes for your goals, break food addictions, etc.  We create shopping lists, custom meal plans, etc.  Our methodology is based on Precision Nutrition and Whole 30.  Paul has coached hundreds of clients, and this diet works for everyone, with no exceptions.  We systematically removes the foods causing you gain weight and substitute them for healthier options. Nutrition Service.
InBody Composition Scan
With our InBody service, we'll measure your basal metabolic rate, muscle mass, body fat percentage, chronic inflammation, and even the amount of muscle in each of your body parts.  This service provides us insight into corrective exercises and weight loss programming to help you get stronger, faster.  InBody Scan
Online Training
20 Day Online Shred Program brought to you by Sand & Steel.  Filmed and programmed locally featuring Sand & Steel coaches.