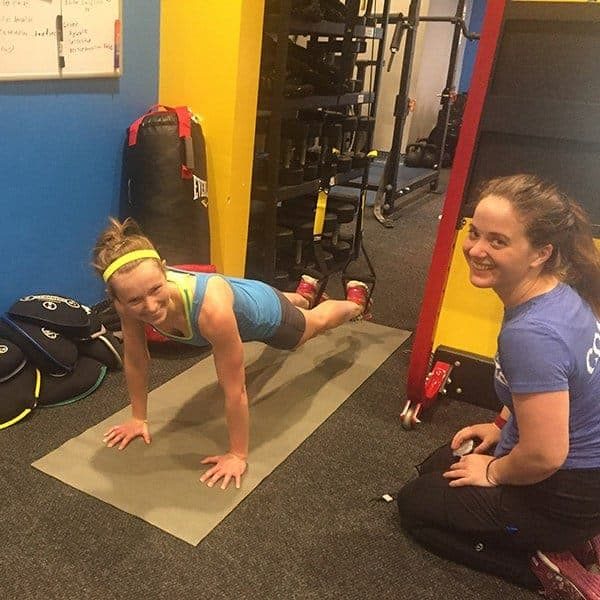 St. Patrick's Day Sale
$240.00 
1 Workout Programming Consult,
2 Personal Training Sessions,
1 InBody Composition Scan,
1 Macronutrient Analysis,
1 Month of Online Workouts
The Boutique Personal Training Studio in Alexandria VA
We handcraft and customize every workout program for our clients.

We integrate nutrition and flexibility programming into our training methodology.

Unlike other gyms, you'll be able to work the owners at Sand & Steel. Master level trainers with decades of experience.

We are Sand and Steel … Professional Grade Personal Trainers.
Certified Personal Trainers Alexandria VA 22314
We are an authentic personal training studio, with really well trained coaches delivering the boutique gym experience and results.  Think custom-made Italian Handbags – not factory-made Coach.  We can't make handbags at the price Coach sells them, and we don't want to.  While the rest of the fitness industry can sell promises, we have to sell results.  Because that's who we are … real coaches who train real clients.
Clients Recovering from Injuries
We work with clients who have nagging injuries and chronic pain:
Injuries from Military and Air Force Tours,
Old sports injuries like soccer and football,
Group fitness injuries from CrossFit & Orange Theory.
Scope-wise we work with people with chronic knee pain, neck problems, spinal reconstructions, shoulder issues, etc.
If you can get yourself to the gym, we can train you.
Custom Programming for Seniors
We train many clients who are 50-80 years old. For our older adult population, we build you a custom program considering your balance, range of motion, and previous injuries.
Your individual program will feature age-appropriate exercises designed to help you stay mobile, improve range of motion, increase strength, and decrease chronic pain.
Fitness, Mobility, and Nutrition
For people looking to lose weight, move better, and get stronger, we offer a fully integrated system.  Many of clients start our having to lose 50-90 pounds to get to their ideal weight.  Regardless of where you are starting from, we'll build a custom training program for you.