Sand & Steel Fitness
PROFESSIONAL GRADE PERSONAL TRAINING
Experienced Personal Trainers
Origin Nutrition System
Meal Plans, Habit Coaching, Diet Analysis
In-Person or Online, Origin 60 Day Cleanse
Weight Loss and Performance Training Solutions
Personal Training, Nutrition, Mobility & Flexibility, and the Science of Weight Loss

Committed to safe and effective movement, and getting people into the best shape of their lives.
View Testimonials
BETTER EQUIPMENT … BETTER PROGRAMMING…BETTER RESULTS
Move Better.  Lose Weight.  Get Strong.
Sand & Steel -- My Secret Weapon for Looking Better. - Mary R.


★★★★★ I continue to receive excellent personal training at Sand and Steel Fitness.  When visiting my Daughter at graduate school last weekend she commented " Mom you look even better than before, what…
Clinical Social Worker
Prince St. Alexandria VA 22314
"After six months, my wife and I are still thrilled with the staff and facility at Sand and Steel!" -- Aaron & Kelly


★★★★★ After almost six months at Sand and Steel Fitness, I thought I should give an update to my previous review of Sand and Steel.  I'm happy to report that after all this time, my wife and I are sti…
Old Town Alexandria, Virginia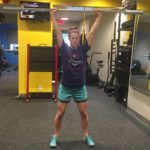 Thanks to Dawn and Paul -- to the both of you, as well as the coaches that you hire -- for providing amazing talent, and kick ass workouts. -Natalie B.


★★★★★ I have very much enjoyed my workouts.  It's a great crew, with professional coaches and knowledgeable expertise. I'm addicted to my program, and it's exciting seeing and feeling results of hard …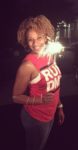 My body fat percentage has dropped from 29% to 24%, as well as my clothing size from 10/12 and now I'm at a 4/6. - Shayla


★★★★★ 1.  Results: First let me start off my saying I've tried a lot of different gyms and trainers from Gold's Gym to other fitness studios in Alexandria VA, from cross fit boxes to various running c…
Doctor
Old Town Alexandria VA
"The most impressive aspects of Sand and Steel is how they handle their business on an administrative level" - Angie G


★★★★★ I chose to visit Sand and Steel when I realized that after a major surgery, I could not utilize my core like I could before. I was actually freaking out about it. I went to Paul and to…
Spa Technician
Bare Skin
N Alfred St Ste 200 Alexandria, VA 22314
"Paul and his team helped me strengthen my shoulder such that I no longer feel pain (which can only be repaired with surgery)." - Stacey H.


★★★★★ <Updated review> After over a year of fitness coaching, Paul and his team helped me strengthen my shoulder such that I no longer feel pain from my injury (which can only be repaired with surgery…
Attorney
King Street Alexandria, Virginia 22314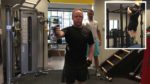 "I have improved in both physical ability and mental belief during my time at S&S. A warm culture where you can build relationships with the other members and push each other to improve." - David Y.


★★★★★ Sand and Steel fitness is a wonderful environment where Paul and Dawn focus on understanding your needs and continually assess and adapt to you as you progress. There is a focus on imp…
The Big Four
Our Major Services
We have 40+ programs specializing in everything from movement correction, to weight loss, to building muscle and strength.  Our programs have been tested by our coaches and hundreds of clients for safety and results.  The performance and weight loss benefits of every client is measured by our benchmarks and InBody Composition Scan.  The programs that work better are kept, and the programs that generate lesser results are scrapped or revised.  Our programs will work better for you, because they have been designed from scratch to be better for a person just like you.  Moreover, our coaches scale and customize every single workout to the individual.  You won't work too hard or too easy, you'll work just hard enough to get the results you want safely.
At Sand & Steel we measure everything.  In order to know whether a program is really working, your progress has to be examined. You need to be provided with progress standards for improvement.  We have set these guideposts through training hundreds of clients on these same programs.  We can revise your diet and/or program to make sure your improvement continues.  What worked yesterday, might not work tomorrow.  Humans improve because our bodies adapt to different stresses put on them.  We use these Benchmarks not only to place you into an XT60 program, but to monitor your progress and upgrade your program when you've grown out of it.
Flexibility Defined: Relative ease and degree bones can move with respect to one another based on the tightness of the related muscle groups.
How do we improve mobility?   We measure current mobility and static motor control through screening.  We improve the tightened areas through our mobility programming (e.g. SFMA, MWOD, Kit Laughlin's Method, Yoga, etc) to mobilize and strengthen the tight and weakened areas.   We find and address all the elements that limit movement and performance including short and tight muscles, soft tissue restriction, joint capsule restriction, motor control problems, joint range of motion dysfunction, and neural dynamic limitation. In short, mobilization is a tool to globally address movement and performance problems.
Mobility Defined: the requisite flexibility that specific joints and muscles need to have to perform their intended function.
We're sure you've tried dynamic or static stretches and have realized they don't work in the long run.  Humans have tightness where the body senses weaknesses or lack of strength in a muscle. To improve mobility, we have to reprogram the brain's connection with deactivated muscles.  Teach the brain to trust the muscles that have become dormant and reactive them.
Examples of our mobility programs include: The Symmetry System (addresses left to right asymmetry and issues with pelvic tilt and pelvic shift), The Shoulder Mobility Program (addresses strength and range of motion in the shoulders), and the Functional Archetype (MWOD) (improves range of motion in various loaded positions- squats, deadlifts, presses, etc).
Our nutrition program includes one-on-one sessions, where we examine the choices you make with your eating patterns.  We teach you how to fill out a journal properly and we'll show where your missteps are.  We work with you to build you a revised meal plan, and we'll create a daily compliance sheet to help you implement these changes  Our Origin Nutrition program features both a bodybuilding and a weight loss track.  So whether you are looking to put on muscle or cut fat, we'll custom create a diet for you.
With our InBody service, we'll measure your basal metabolic rate, muscle mass, body fat percentage, chronic inflammation, and even the amount of muscle in each of your body parts.  This service provides us insight into corrective exercises and weight loss programming to help you get stronger, faster.
Preventing Lower Back Pain from High Volume Dumbbell Snatches

Doctor of Science of Physical Therapy, Makenzie Mazin (DScPT) explains how to perform a speciality breath technique to create complete engagement around the abdominal cylinder. From a personal training perspective, movement like the Dumbbell Snatch from CrossFit 17.1 can lead to back pain. In this video we demonstrate a common fault from the landing of the snatch with a core strengthening exercise to prevent injury in high volume.

Posted by Sand and Steel Fitness on Monday, March 20, 2017
"As the head coach, I am tasked with ensuring that every single session from every single coach is as good as a session I would teach.  The XT60 system is the answer.  The XT60 system contains over 600 individual workouts spread across 40 different programs.  We keep the workouts that work better.  We have built the XT60 as a team for over two years with thousands of coaching hours behind us.
How do I know Level 1, Guaranteed Mass, Bikini Body, etc. program will work for you?  I know because it's worked for hundreds of clients before you.  But it's more than that.  Every three months we flush the bottom 10% of our programs.  Lowest performing programs get cut automatically.  We judge program by client surveys, InBody results, and Fitness Performance Benchmarks results.
The XT60 may have started as my own program for weight loss (that's our now infamous Transformation I program), but today is represent the pinnacle of team based personal training."
-Paul Roberts