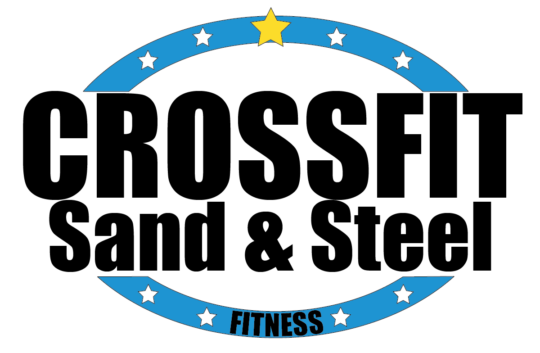 Personal Training & CrossFit
The Sand & Steel Difference
Cleaner Surfaces, Better Instruction, Smaller Classes, Lower Prices, and the Most Experienced Coaches
We are a full service Personal Training & CrossFit Gym in Alexandria VA. We even have towel service, showers, A/C, and a CrossFit Equipment Shop 
Mon-Thurs: CrossFit Classes at 6AM, 7AM, 9AM, 5PM, 6PM, and 7PM.
Friday: 6AM/6PM. Saturday 9AM. Sunday 8AM-11AM.
View our live schedule and book your class by clicking on the view class schedule button above.
The Cleanest CrossFit Box in Northern VA
Professionally cleaned every week, we are a health conscious community that proudly hosts the cleanest CrossFit & Personal Training gym in Alexandria VA. You'll find our gym stocked with all Rogue branded equipment maintained in meticulous condition.
Better Instruction in Smaller Classes
We provide real coaching, feedback, and training in our Personal Training & CrossFit Classes. We teach and provide modifications for beginner, intermediate, and advanced athletes. We keep our classes small so you can learn faster.  Our average class size is just 6 people. A higher coach to member ratio helps you improve faster, more safely.
Personal Training
CrossFit Memberships
Nutrition and Yoga Classes
Open Gym
The Most Experienced Coaches
Owners Dawn and Paul have more than 20 years of experience and over 50 training certifications in CrossFit, Olympic lifting, Powerlifting, Yoga, Nutrition, and Mobility. We hire the best coaches in the DC area so your Personal Training & CrossFit experience is safe & effective.
My Journey Coaching CrossFit
I was born an "average" athlete … good, but never the best. But I am an amazing academic student. Through studying CrossFit and training with some of world's premier coaches, I learned how to coach and train CrossFit safely. Through CrossFit, I have been able to progress my own fitness far beyond what most people think is possible. Far beyond my own expectations. CrossFit has empowered me to run marathons and obstacle course races, do muscle ups & handstands walks, and lift heavier weight than I ever could with conventional training. At 43, I am in the best shape of my life, and I owe much of that success to correctly training in the CrossFit methodology. And to my friends and coaches in the Sand & Steel Community.
My certifications and degrees include: BioMedical Engineering - Johns Hopkins University. Juris Doctorate - Rutgers, CrossFit Level 3, CrossFit Powerlifting, CrossFit Gymnastics Coach, Yoga Teacher, Catalyst Athletics Oly Coach, M|WOD Mobility Specialist, Certified RR Running Coach, FRC and Kinstretch Instructor. I've trained over 3000 members and more than 200 personal trainers in my 10 years of professional coaching.
CrossFit brings such joy and vitality to my life. I teach so I can share this knowledge and experience with my friends in Alexandria, VA. I hope you enjoy it as much as I do. Welcome to Sand & Steel!