Personal Training, CrossFit, Powerlifting​
Video Conference Today 7PM
7PM on April 1, 2020. All Members and Potential Clients Invited. We will be discussing Virtual Training Options at Sand and Steel.
https://zoom.us/j/7039816200
Meeting ID: 703 981 6200
From $79.00/ Workout
Virtual Private Training provides you two-way, interactive, video coaching on workouts individually crafted for you to do in your home gym or living room. It's Virtual Private Training using your custom workout program with your personal home exercise equipment.  Just book a virtual personal training session on the date and time of your choice. Or if you prefer to workout alone, you'll have a complete copy of your workout plan a week in advance through our SugarWOD app.
From $49.00/ Month
Virtual Fitness Classes are live, interactive, two video classes featuring Yoga, Bodyweight Metcon, and Beyond Stretch.  All the workouts can be done with no equipment in your living room or your basement.  We offer three different types of classes: Yoga, Bodyweight Metcon, and Beyond Stretch.  You will be able to talk with coach, see other members, and speak with other members through your phone, tablet, or laptop.  You will be provided with the virtual workouts a week ahead of time through our SugarWOD App in case you want to do them on your own.
Personal Training and CrossFit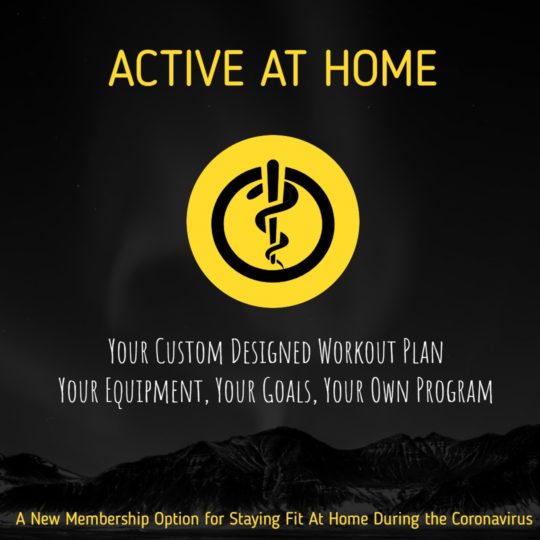 We understand that you are all concerned about your health. We also understand that despite the significant social distancing measures we have put in place, some of you are uncomfortable coming to Sand and Steel during the Coronavirus pandemic. So we have rolled out a brand new membership called ACTIVE AT HOME. Here's how it works.
Read More »
Get Healthy.  Feel Good About Your Body.  Move Better. Get Strong.
Private Training & Group Classes
Choose a Better Personal Trainer
Choose a Better Personal Trainer
Personal Trainers, Yoga Teachers, CrossFit Coaches
Who We are
WHO WE ARE:
We are a boutique personal trainer, CrossFit, and yoga studio. We handcraft and customize every workout. We integrate nutrition, movement, and flexibility into our personal training plan.
Our Secrets to Success
OUR SECRETS TO SUCCESS:
We study our craft, take as many certifications as we can, and develop unparalleled expertise in our specializations. We treat every client with respect and individualize every workout. Developing talent takes discipline, and we push the envelope to improve our coaching quality every day.
Boutique Gym
Sand & Steel The Ultimate Boutique Gym Experience
We know that getting into shape with a busy job or an injury is challenging.  With all the diet and workout programs out there today, it can be hard to know which one is right for you.  At Sand and Steel Fitness, we do all that hard work for you.  All you have to do is show up and give us a 100%.  We will help you achieve all your health and fitness goals…. from training for an athletic event, looking better, or improving your health and wellness.
Private Personal Training
Private Personal Training For The Best Results
Not everyone's fitness goals are going to be the same, so why would the path to those goals be identical too? At Sand and Steel Fitness, we respect the differences in your personal fitness journey, and want to do what we can to help you get to where you want to be. That's why our skilled personal trainers will work with you to build your ideal workout and fitness plan; we want to customize this experience to be exactly what you need. Fitness isn't one-size-fits-all, and neither are our programs.
Fitness Classes
CrossFit, Yoga, and More
Whether you're just starting out on your path to health or if you're an athlete looking to go pro, Sand and Steel Fitness has a group fitness class for you. Our certified fitness trainers are skilled in a variety of exercise types, from yoga and gymnastics all the way to bodybuilding. Different exercises are going to work best for different people, and our trainers want to help you in the way that you're looking to be helped. Even if you've never picked up a barbell before, our expert trainers are here to help you find a path to health that you enjoy and let you learn about new exercise methods for you.
All Inclusive
All-Inclusive Fitness
Getting in shape isn't just about exercise; nutrition plays an important role too in staying healthy and fit. Our experts can incorporate nutrition and diet into your overall health plan, helping you meal plan for success. At Sand and Steel Fitness, we want to make sure you're getting healthy in all parts of your life, not just in the gym, and we recognize the importance of a healthy diet in your success.
Our personal trainers are ready to help you become the best version of yourself. Are you ready to get in shape? Contact us to get started on your fitness journey today.
WE LOVE WHAT WE DO … and We Do It Better than Anyone Else. We are Sand and Steel: Professional Grade Yoga Teachers and Personal Trainers.