"When it Comes Training Mobility and Range of Motion, Paul is a master of his craft."(*)

Paul

Program: Mobility and Range of Motion. WOD 8W. April 6, 2017
"OMG, an 11 minute sequence wiped me out!!"(*)

Sara

CrossFit Metcon
"I'm Shocked at the Results I Get Coming Twice a Week."(*)

Tedra

Program: Level 1 Weight Loss. WOD 82W. April 3, 2017
"Joining Sand & Steel was the best decision of my life."(*)

Monique

3 Month Review
"Absolutely Amazing Workout -- Highly Addictive."(*)

Kara

Program: Level 1 Weightloss. WOD 84H April 1. Coached by Max
"Awesome Workouts Overall. Enjoy everyone!."(*)

Derek

Program: Redline. WOD 170 March 31. Coached by Santos
"Learned some new things -- it burned, in a good way."(*)

Aaron

Program: Getting Diesel. WOD 533 March 29. Coached by Rachel
Matt Ervien
Junior Coach, Martial Artist
Matt's blend of martial arts background and Hollywood stunt training makes him a strong and unique trainer.  Matt also consistently gets the highest ranking scores on overall workout satisfaction.
---
Santos Palma
Junior Coach, CrossFit Level 1, B.S. Health Science
Santos Palma is our Power Lifting coach helping clients build serious strength and size.  Santos has an amazing eye for exercise faults and his physical therapy training allows him to help client move safely.
---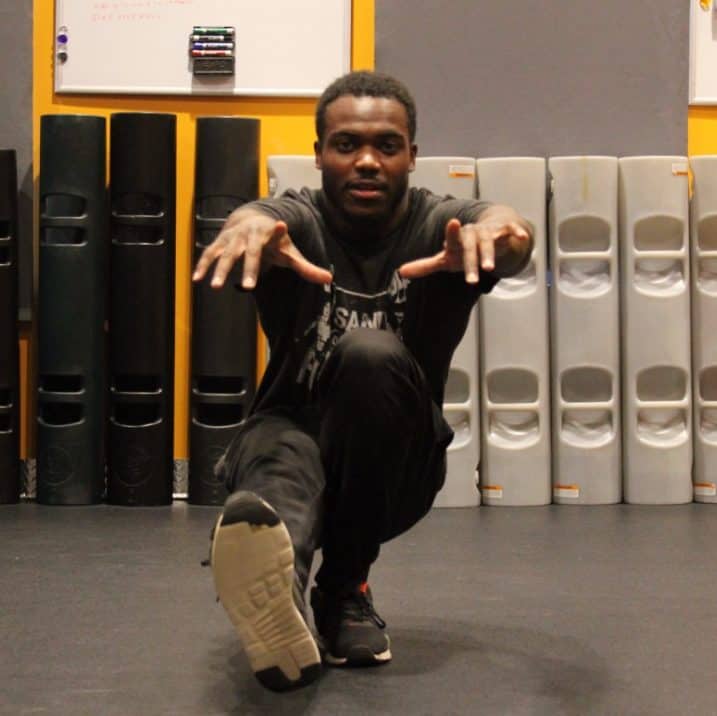 Brennen Mayes
Junior Coach, NASM
Brennen is our bodyweight training specialist.  Brennen's coaching techniques helps clients build strength and definition associated with leaner athletes.
---
Brian Leos
Mentee, USA Boxing Coach Lev 1
---