Personal Training Gym & Mobility Classes
CrossFit & Personal Training
New Member? Start Here ...
What you can do on your own in 20 hours, we can do for you in 3 hours.  When you work with us, you have the advantage of the 20,000 hours of coaching experience that Dawn and I share.  As a team, we have trained more than 10,000 clients and certified over 200 coaches.  We have trained many clients who move just like you. We have worked with people with your injuries and your goals.  We know what works, what's safe, how to resolve your pain, and what will get you results.   At Sand and Steel, we handle the planning, the programming, the accessory work, mobility training, etc.   We do it all.  Just show up and give us 100%.

Paul Roberts

, Biomedical Engineer.  John Hopkins University.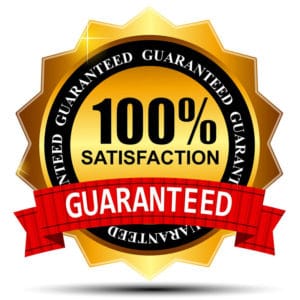 Satisfaction Guaranteed
You are paying for 5-star training experience when you come to Sand & Steel. And we do our absolute best to deliver that experience.  Every. Single. Time.  If we ever fall short in delivering a 5-star experience, we will replace your session free of charge.  Just fill out this form.
A Video is Worth a Thousand Words
Check out our Vimeo channel to see Sand & Steel Training in Action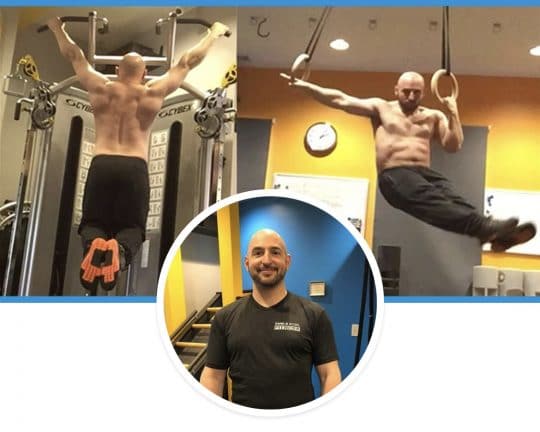 CrossFit Coach Personal Trainer Yoga Teacher
Certifications and Credentials
Biomedical Engineer: Johns Hopkins University
CrossFit Level 2: Weight loss and Metabolic Training
CrossFit Powerlifting: Strength Training
M|WOD ReadyState Movement and Mobility Specialist: Movement and Mechanics
Kinstretch: Mobility and Flexibility Certification for Group Classes
Read Full Bio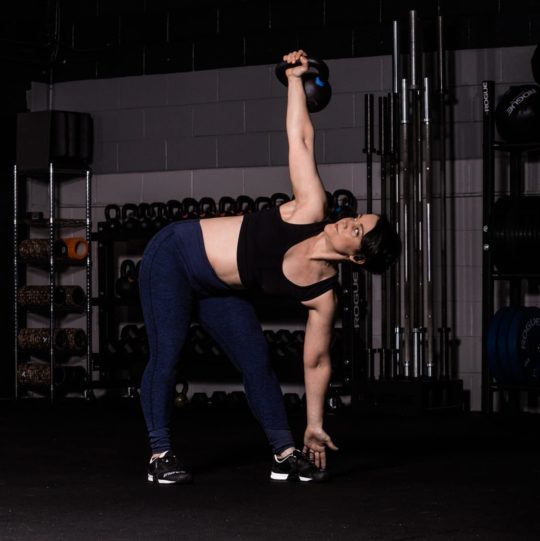 Feetness Glutes Training Personal Training
Certifications and Credentials
Muscle Activation Techniques: Corrective Exercise and Therapy
National Council on Strength and Fitness: Certified Personal Trainer
Yoga SCW Level II Certified: Hatha Yoga,  Yoga for Seniors, Chakra balancing, Inversions, Pranayamas
Feet-Ness Instructor: Feet and Toes Strength and Recovery
Read Full Bio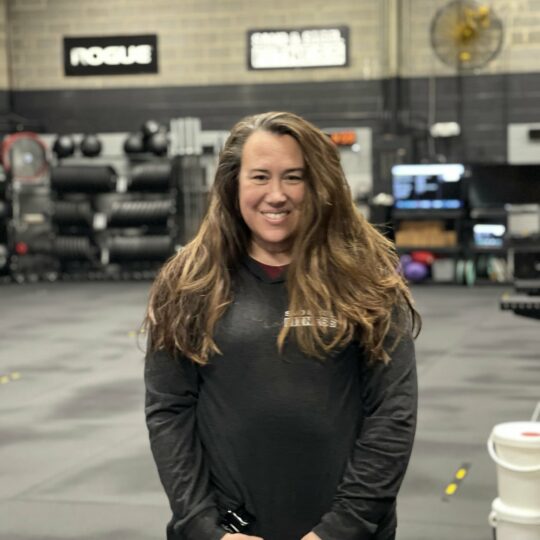 CrossFit Personal Trainer Team RWB
CrossFit and Personal Training Certifications
CrossFit Level 1 Trainer
National Strength and Conditioning Association Member/Certified Strength and Conditioning Specialist (NSCA CSCS)
NETA Personal Trainer
Functional Movement Systems Functional Movement Screen Level 1
TRX Suspension Systems and Rip Trainer
Read Full Bio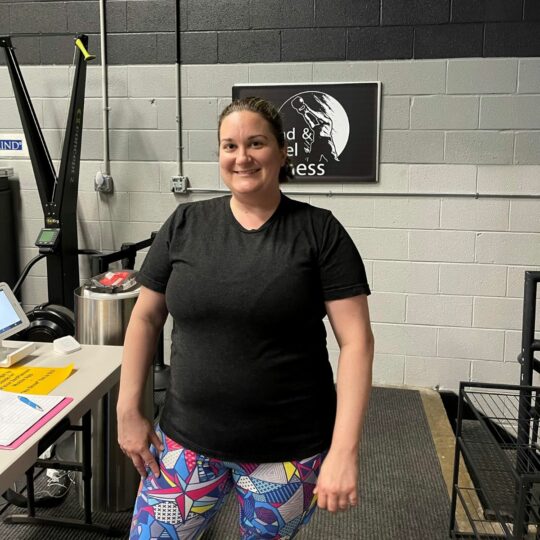 I'd like to share my transformation journey at Sand & Steel. I started with personal training a year ago to date, and started taking their CrossFit classes a few months later. One year later, I'm now in the best shape of my life and getting stronger everyday. Sand & Steel's unique approach to personal training worked for me. I'm sure it'll work for you too.
Read More »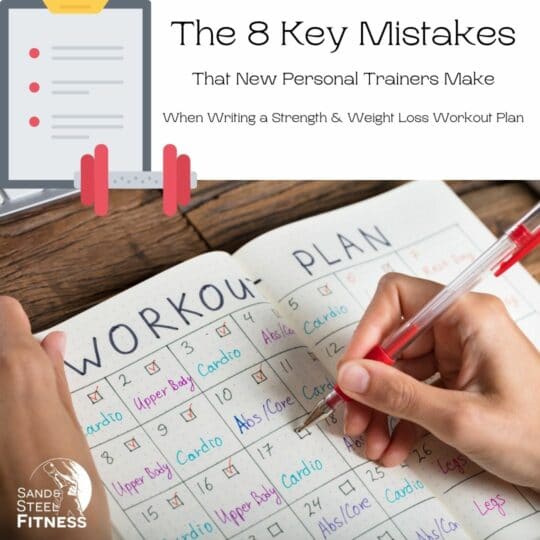 If you are a newly certified personal trainer, your first task should be actually writing some personal training programs for your future clients. In the below video, I take you through the process of actually writing two personal training programs: a strength program and a conditioning program. Then we'll analyze the program together as we focus on correcting the 8 key mistakes that new personal trainers make in their programs.
Read More »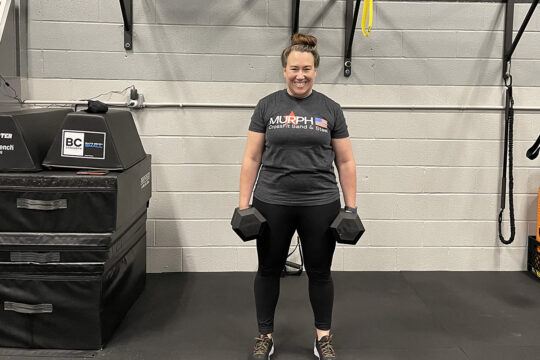 Dumbbells can be used for an endless amount of strength and conditioning for the entire body.  Compared to using a barbell, dumbells are great for stimulating muscle growth, promoting cordination
Read More »
About Us: We are a privately owned, small business. Dawn and Paul are the original owners of Sand and Steel Fitness Gym and they work with our members each and every day.  We are joined by an amazing team of Personal Trainers, CrossFit coaches and Yoga Teachers.  Learn about our team and our members.
We are One People Working Together To Forge a Healthier Virginia
#PositiveBodyImage #LGBTQ #WomensRights #Nerds #Seniors #Blacklivesmatter #Military
Tag Us with one or more of these hashtags that you support, and you'll get a $10 gift card.
CrossFit Gym Alexandria VA
6 CrossFit Scalings for our Classes
Class levels and Scaling.  We provide 4 levels of each workout — each level works the same muscles, but at different difficulty.  Workouts are scaled or customized from that point to the individual athlete.
Personal Training: we build the workouts to your body and goals.  Then we update the workout in real time as you complete it.
Choose a Better Personal Trainer
Choose a Better Personal Trainer
Personal Trainers, Yoga Teachers, CrossFit Coaches
Who We are
WHO WE ARE:
We are a boutique personal trainer, CrossFit, and yoga studio. We handcraft and customize every workout. We integrate nutrition, movement, and flexibility into our personal training plan.
Our Secrets to Success
Boutique Gym
Private Personal Training
Fitness Classes
All Inclusive
WE LOVE WHAT WE DO … and We Do It Better than Anyone Else. We are Sand and Steel: Professional Grade Yoga Teachers and Personal Trainers.