Paul Roberts
Strength, Yoga, Mobility, and Nutrition
Hi, and thanks for checking out my bio!  I'm Paul, and I specialize in helping people move better.  I help people build real world strength for all activities.  I help clients recover from injuries and I align their bodies to prevent injuries.  I've written over 3000 workouts spread across 60 unique workout plans.  Similarly, I've designed over 40 custom yoga flows to help people build strength and range of motion in their yoga practice.
As a professional personal trainer, I've coached over 10,000 hours worth of personal training, yoga, and mobility sessions.  I train about 500 new clients a year.  I've personally taught over 100 personal trainers how to coach through Sand & Steel's mentorship program.  In all regards, I am a professional in what I do.
My recipe for success boils down to customization of the training session to the needs of the client.  Many of my clients have mobility restrictions, challenging weight loss goal, or prior injuries.  I can quickly modify workouts and yoga flows to protect against injury and optimize the training.  In my mobility sessions, I help strengthen weaknesses, improve range of motion, and build durable biomechanics.
To help clients build muscle and lose fat, I've developed Sand and Steel's Blueprint Diet Program.  It's based on years of nutrition research of many different popular diets, with several key changes to make improving body composition more consistent.  Like my training, this diet program works because its customized to your needs, your lifestyle, and your preferences.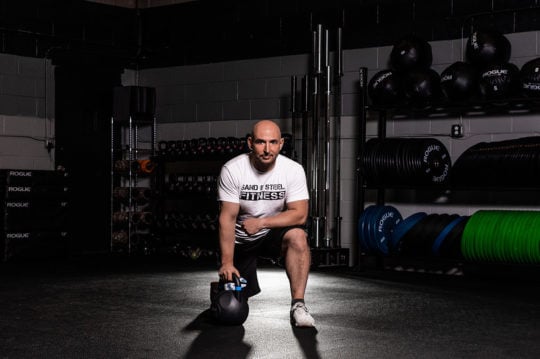 CrossFit, Yoga, Mobility, and Personal Training Certifications
Biomedical Engineer: Johns Hopkins University
Yoga Inversions and Arm Balances Workshop
Yoga SCW Level II Certified: Hatha Yoga,  Yoga for Seniors, Chakra balancing, Inversions, Pranayamas
Functional Range Conditioning (FRC): Improve Flexibility and Strength at the End of Range of Motion
Kinstretch: Mobility and Flexibility Certification for Group Classes
Functional Aging Specialist (FAI): Specialty Training For Older Adults and Seniors
3DMAPS: 3 Dimensional Movements Analysis and Performance System
Muscle Energy Techniques: Rehabilitation and Mobility
Mobility|WOD Movement and Mobility Specialist: Movement and Mechanics
RockTape FMT RockBlades Basic & Advanced: Instrument Assisted Soft Tissue Mobilization (IASTM), Graston, and Scraping to Alleviate Pain and Improve Mobility
RockTape FMT Performance and Basic: Functional Movement Techniques & Advanced Kinetic Taping
RockTape FMT RockPods Cupping: Cupping to Improve Tissue Regeneration and Release Entrapped Nerves
RockTape FMT RockFloss: Voodoo Bands and Occlusion Band (RockFloss) Therapy to Loosen and Mobilize Tight Fascia
Y-Balance Testing: Examination of Movement Patterns and Imbalances for Functional Assessment
FMS Level II: Functional Movement Screen and Corrective Exercise Techniques
Road Runner Certified Coach: RRCA Certified Coach
Starting Strength Seminar: Powerlifting Certification by Mark Riptoe
TRX Suspension Training: Core and Bodyweight Training Techniques
TRX Group Training Certification: Specialization in teaching TRX Suspension Training in Group Classes
TRX Functional Training: Specialization in Multi-modal Techniques Combining TRX with Other Training System
RKC Russian Kettlebell Club: Strength & Conditioning Through Kettlebells
CrossFit Level 2: Weight loss and Metabolic Training
CrossFit Powerlifting: Strength Training
CrossFit Gymnastics: Bodyweight and Mobility
CrossFit Scaling Course: Progressions and Regressions for Weight Lifting
CrossFit Lesson Planning: Effective Techniques for Structuring Workouts
CrossFit Pose Running: How to Spot Faults in Running Technique
CrossFit Spot the Flaw: How to Spot Faults in Gymnastics and Weight Lifting Technique
Precision Nutrition: Nutrition Coaching, Meal Planning, and Diet
Certified in First Aid and CPR/AED National Foundation: Basic First Aid and CPR
Paul's Social Media Channels
Facebook • Instagram • Twitter
"What My Clients Say About Training With Me"
It's worth mentioning that unlike many other websites, these are real review from real websites like Yelp and Facebook.  These reviews are all from active clients … real people you'll meet at Sand & Steel.  People that want to meet you and join you in your journey to improve.  View all Reviews.
"My coaching style is all about customizing the personal training session to your goals, fitness level, and biomechanics."
I scale personal training sessions through progressions and regressions so that they are safe and effective for you.  Yes, I'm a big fitness nerd with my fancy graphs and conjugate periodization programs. I like working out to 80s music by artists like Jefferson Starship and Jim Josef. I own that. But make no mistake, you will be drenched in sweat, and you'll feel sore in muscles you never knew you had. You are only as strong as your weakest links… so train the smart way… with better mobility and stronger biomechanics. Let's create a foundation for real strength training. Yes it's going to be hard, but it will be scaled to you safely. And in the end … I'm going to get you in the best shape of your life.
Better Movement
I have 8 Mobility Certifications.  Mobility is all about retraining your muscles and connective tissue to move better. It enhances all aspects of fitness because when you move better you train better.  My training sessions focus on providing athletes with exercises that they have sufficient range of motion and control to execute safely. Through integrating mobility into all personal training sessions, we reduce injury rates and help clients break through strength plateaus.
Books I'm Currently Reading
My Recent Book Reviews
Recent Fitness Book Reviews
Personal Training Methodology
Whether your goals are based in performance, bodybuilding, weight loss, or rehabilitation, improvement begins and ends with proper mobility and exercise mechanics.
Current Areas of Study
Books and Materials that I currently reviewing and studying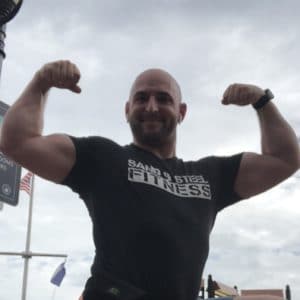 Partner Based Yoga
Power Lifting
My Experience
I have conducted over 10,000 hours of personal training with thousands of clients. I work with clients who have had massive surgeries (hip replacements, shoulder reconstruction, car accidents, rifle damage, etc.)  I specialize in weight loss, strength training, and correcting movement mechanics.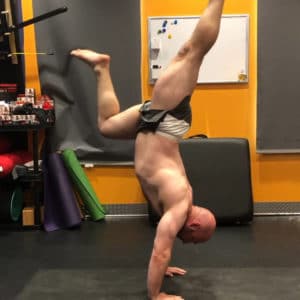 My Education
I have a bachelors in biomedical engineering from Johns Hopkins and a Juris Doctorate from Rutgers. I chose to be a personal trainer so that I can help people move better and improve the quality of their life. Whether it's unlocking confidence they didn't know they had, or changing the way they look at fitness, personal training is my opportunity to help others.
Mobility Methodology
In addition to using the principles and teaching of M|WOD, FRC, and Kinstretch, I integrate Muscle Activation Techniques and Muscle Energy Techniques to strengthen weakened muscles.  For range of motion testing, I utilize Gray Cook's FMS, 3DMAPS, M|WOD foundational patterns.  For partner stretching, I utilize Astanga Yoga, Bikram, and Iyengar Asanas and Kit Laughlin's Partner Stretching Methodology.
Associations
NSCA National Strength and Conditioning Association
FunctionalMovement.com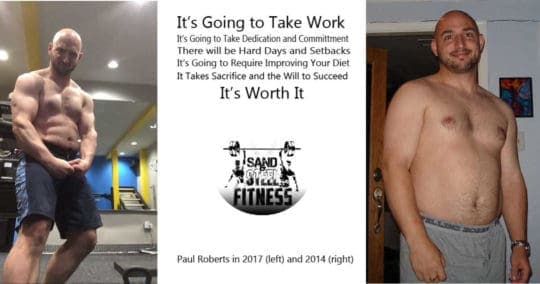 View Paul's Before and After Story
+ tips on how to transform your body