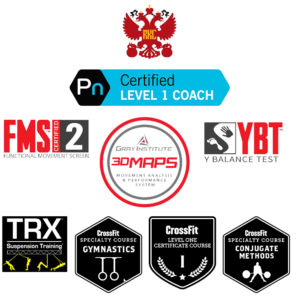 Biomedical Engineer: Johns Hopkins University
RKC Russian Kettlebell Club: Strength & Conditioning
FMS Level II: Functional Movement Screen
3DMAPS: 3 Dimensional Movements Analysis and Performance System
Muscle Energy Techniques: Rehabilitation and Mobility
Mobility|WOD Movement and Mobility Specialist: Movement and Mechanics
Y-Balance: Examination of Movement Patterns and Imbalances
TRX Suspension Training: Core and Bodyweight
CrossFit Level 1: Weight loss and Metabolic Training
CrossFit Powerlifting: Strength Training
CrossFit Gymnastics: Bodyweight and Mobility
Precision Nutrition: Nutrition Coaching
My Experience
I have conducted over 10,000 of personal training with over 600 clients. I have worked with clients who have had massive surgeries (hip replacements, shoulder reconstruction, car accidents, rifle damage, etc.) to active military and police.  I specialize in weight loss and correcting movement mechanics (kinesiology)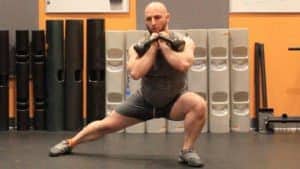 My Education
I have a bachelors in biomedical engineering from Johns Hopkins and a Juris Doctorate from Rutgers. I choose to be a personal trainer so that I can help people move better and improve the quality of their life. Whether it's unlocking confidence they didn't know they had, or changing the way they look at fitness, personal training is my opportunity to help others.
Training Methodology
My formula for training clients is simple. I'll measure your strengths and weaknesses and design a custom-program around your individuals abilities and goals. Challenging "special-case" clients are my specialty.
Better Movement
I have 4 Mobility Certifications, and I'm actively working on my fifth (MWOD Certified Specialist).  Whether your goal is strength, weight loss, or better balance, it all starts with proper exercise mechanics.  Train Better, Move Better, Get Strong
---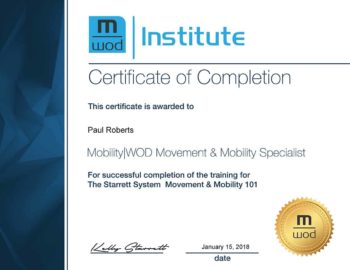 Certifications I am Working on:
MWOD – Movement & Mobility 101.  Done :-) Jan 15, 2018
Trigger Point Therapy
CrossFit Scaling Course
ACSM Certified Strength and Conditioning Coach
200 Yoga Alliance Certification
Books and Videos that I am currently reading:
Advanced Partner Training by Kit Laughlin
Associations
NSCA National Strength and Conditioning Association
FunctionalMovement.com
Want to know what I'm reading? Check out my latest fitness book reviews here.

Knowledge is power… but in fitness… knowledge is safety.
One of the first questions I ask coaches who apply to work for me is, What are the 3 best fitness books you've read this year? You'd be shocked to hear how many tell me Youtube is all I need.
To that coach I say this, you have a duty to gain the knowledge to keep them safe, a responsibility to make sure your programming is optimal for their goals, and a obligation to constantly improve your craft. I'm sorry if that offends you, but youtube and bodybuilding.com just don't cut it.
---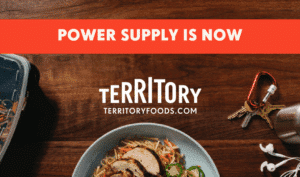 Power Supply / Territory Foods provides fresh (not frozen) meals delivered twice a week to your local gym or workplace. After 3 years and hundreds of clients trying out Power Supply (which became) Territory Foods, here's what we learned about their food.