Job Application for Personal Trainers and Yoga Teachers. Alexandria VA
What Our Clients Say About Our Personal Training and Yoga
Job Information for Personal Trainers, Movement Coaches, Yoga Teachers
Personal Trainer, Movement Coach, & Yoga Teacher Job Application Materials
Career Information: Personal Trainers & Yoga Teachers
---
Coaching @ Sand & Steel
Sand & Steel Personal Trainers and Yoga Teachers provide personalized attention, professional instruction, and exercise programming to each member to maximize the member's health, fitness, and wellness goals while providing the highest level of customer service. Join us and discover a dynamic work environment built around helping others maximize their potential, where limitless opportunity is cultivated by the highest in industry standards across training, education, marketing, media and sales.
We currently have personal training and yoga teacher opportunities at our location in Alexandria, VA near Washington, DC.
Yoga Teacher & Personal Trainer Job Opportunity:
Earning potential of $60K+
Flexible hours (work as many hours as you like)
Performance-based pay
Pay-period, monthly and annual bonus opportunities
In-house certification program and training
Benefits such as medical and vacation days.*
Yoga Teacher, Physical Therapist, & Personal Trainer Job Description:
Scale and customize workout and flows to clients
Provide the best client workout experience you can
Take clear notes on how the work progresses
Provide hospitality to all members.
Why We Are Different:
We are team focused.  All clients work with all coaches
Sand & Steel is a learning environment, we will teach you to be a better coach
We won't have you train any clients until you are ready
Learning never stops at Sand & Steel — we are always improving our craft.
Things We Don't Do:
You don't have to find new clients, but we do want you to help with marketing (taking pictures, videos, attending events, writing articles, etc.)  There is a monthly bonus for the top performing coach.
We don't cold call any clients for yoga or personal training.
You don't have to troll the floor of the gym looking for personal training clients.
Job Qualifications
Focus on helping clients move better and lose weight safely
A desire to learn new techniques and skills to teach clients
Understand the principles of physical fitness and proper exercise technique.
Personal Trainer Requirements
A personal training or CrossFit certification; CPR/AED Certification
Personal Training Insurance & Experience coaching
Ability to demonstrate powerlifting, Olympic lifting, and kettlebell technique.
Physical Therapist / Movement Coach
A physical therapy degree or a certification from a movement company (e.g. MAT, Animal Flow, M|WOD, FMSII, CrossFit Flexibility)
CPR/AED Certification
Personal Training Insurance & Experience coaching
Ability to demonstrate techniques such as PNF, muscle testing, etc.
Yoga Teacher Requirements
A 200hr Yoga Teacher Training Certificate or Equivalent Experience
Yoga Teacher Insurance & Experience coaching; CPR/AED Certification
Ability to demonstrate one-on-one with clients and make modifications based on movement patterns.
Real Mentorship to Build Your Career
Our head coach Paul has over 20 certifications in Mobility, CrossFit, and Strength Training.  He has trained over 100 coaches and 10,000 clients.  If you want to be the best coach you can be, this is where you need to work.
Better Coaching — Better Results
We take the time to mentor every single personal trainer and yoga teacher at Sand & Steel.   Sand & Steel is a place where you can change people lives, empower them to overcome obstacles, and help them become the best they can be.  Client results begin and end with us having the best coaches possible.
The Client Comes First
We are the Professional Grade Personal Training & Yoga Studio in Old Town.  Every client is hand-built a custom workout program based on their goals, fitness, injuries, and mobility.  We get better results for our clients because we work harder for our clients.
CrossFit ♦ TRX ♦ RKC ♦ Yoga ♦ Personal Training ♦ Conditioning ♦ Mobility ♦ Weight Loss ♦ Durability ♦ Rehabilitation
Areas We Service: Washington DC, Shirlington, Del Rey, Cameron Station, Alexandria, VA, Arlington, VA, Landmark, Georgetown, China Town, Dupont Circle, Eisenhower Ave., Thomas Circle, National Harbour.  Personal Training Job Alexandria VA
Interview Logistics: Personal Trainers & Yoga Teachers
The key to doing well on the interview is preparation.  This article highlights how your interviews will go and how to prepare for them so that you get hired.
Review: read through our blog.  Know who we are and think about how you can help Sand & Steel succeed.
Read through the Mentorship Personal Trainer & Yoga Teacher Manual.
Wear professional personal training attire and shoes designed for weight-lifting.
A cup of coffee1 for your hard-working instructor (yes I award bonus points for this.)  Plus it lets me know you actually read this material.
In Person Interview – Personal Trainers & Yoga Teachers
There are six main parts to your first interview:
We will explain how we train clients as a team at Sand & Steel.
We will go over how our mentorship program works.
We will discuss how the Level 1 Certification may be obtained.
We will discuss your background and training experience.
You will take our Programming and Scaling Written Exam (either the Yoga version or Personal Trainer version).  We will score your exam and go over the results.
We will go over your New Hire Personal Trainer or Yoga Teacher Contract.
We will schedule your second interview.
Getting a Job Offer from Sand & Steel
After we complete your Skills Test, we will fill out your contract and make you an offer on the spot.  We only will provide you with 24 hours to accept the contract, so be prepared to make a decision and pay the mentorship deposit.  In addition, you'll need to determine which hours you'd like to work at Sand & Steel.  You'll need to be able to fill out this table below, so print it out and bring it with you.
| | | | |
| --- | --- | --- | --- |
| | Date | Time Window Available | Total Hours |
| Monday (6:00AM-9:00PM) | | | |
| Tuesday (6:00AM-9:00PM) | | | |
| Wednesday (6:00AM-9:00PM) | | | |
| Thursday (6:00AM-9:00PM) | | | |
| Friday (6:00AM-2:00PM) | | | |
| Saturday (8:00AM-2:00PM) | | | |
| Sunday (8:00AM-2:00PM) | | | |
Skills Test
Being a Yoga Teacher or Personal Trainer is more than having a certification and being able to pass a written test.  We want to see how you move, how you coach, and how you correct others.
For Personal Trainers, the Skills Test will test your knowledge of various Advanced Techniques and Exercises.  We will also test your ability to replicate new exercises, create new exercises with new equipment, mobilize various muscle groups, and isolate individual muscles for correction exercises.  The skills test helps determine which exercises and techniques you know better.  This allows us to customize the mentorship program to you.
For Yoga Teachers, the Skills Test will test your knowledge of various Asanas.  We test your knowledge of the purpose of the asanas, how to sequences them, what prep poses work better for them, etc.  We will test your ability to customize existing flows based on a client's need or request.
View Recent Personal Trainer Articles on Programming and Workouts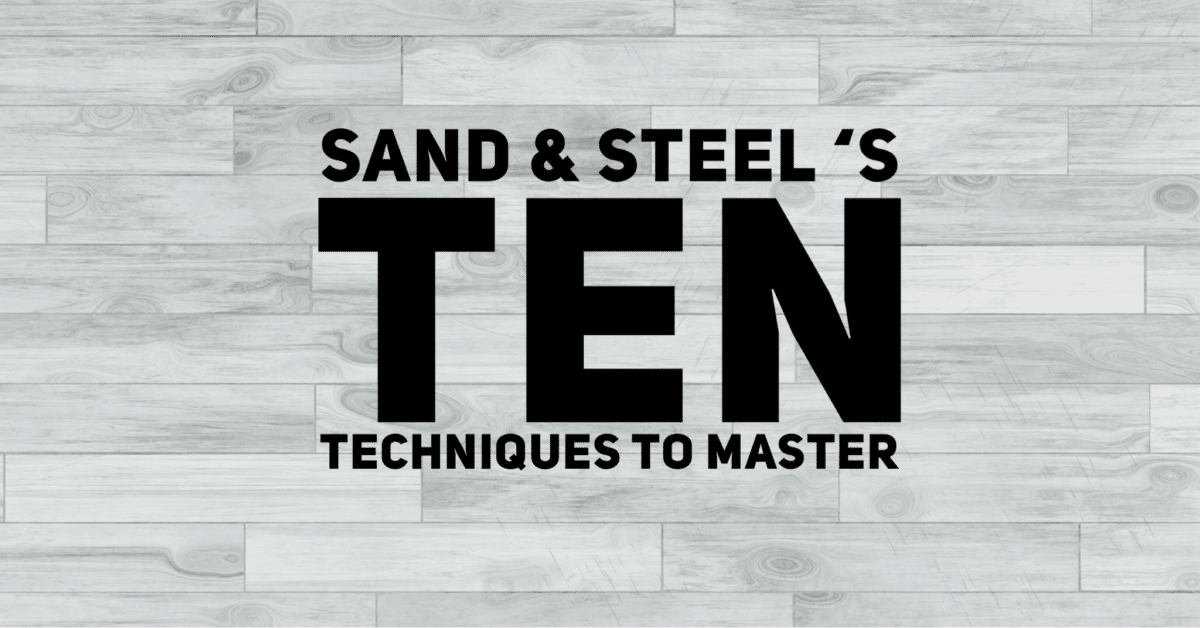 The Sand & Steel TEN. A complete Top 10 List of Essential Exercise Techniques that every personal trainer and yoga teacher should know.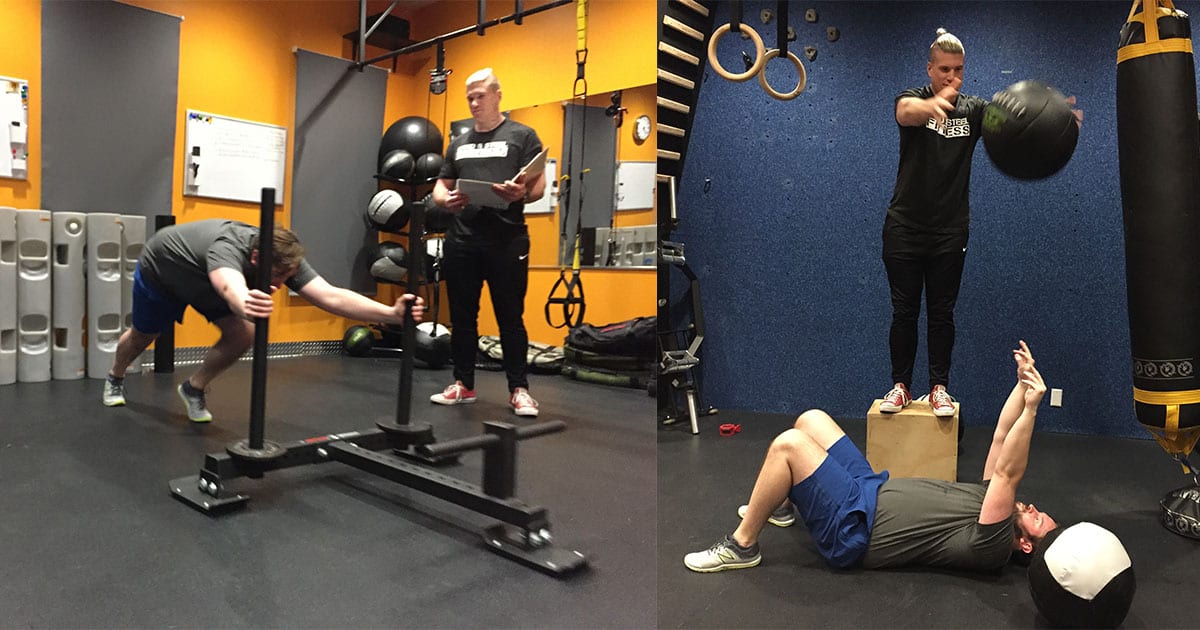 Tough Love, Standards, and how we forge the best coaches in Washington DC.  Our blueprint guide to getting consistent client results safely and efficiently.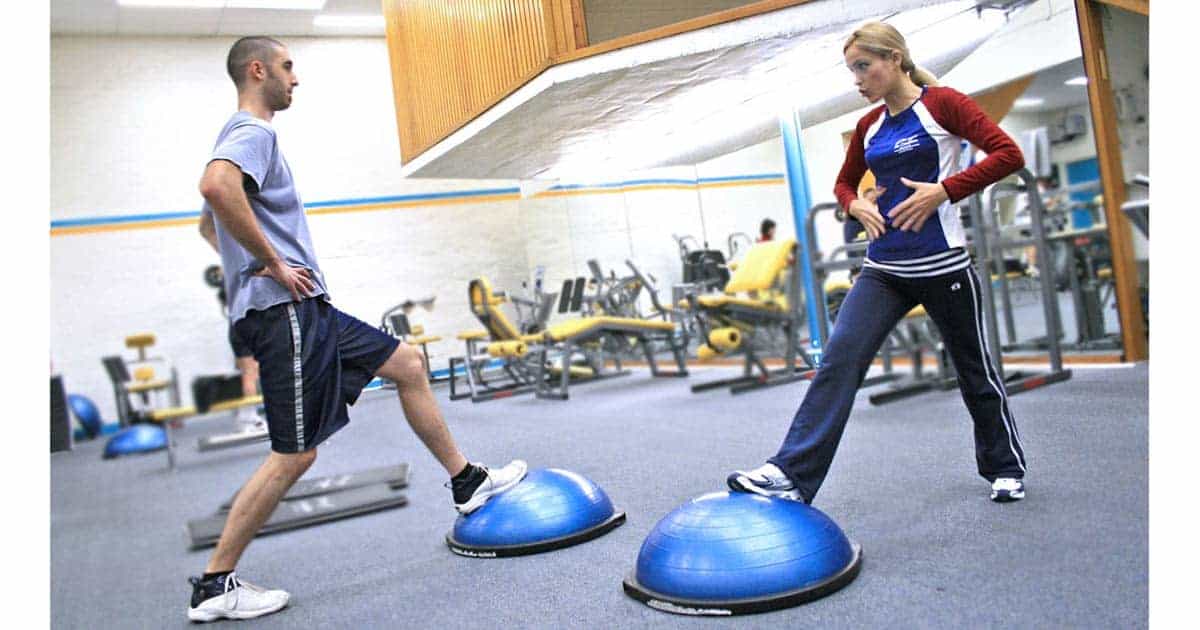 How to Be Financially Successful as a Personal Trainer and Yoga Teacher.  Paul discusses the 10 key traits that successful personal trainers and Yoga Teachers have in common, plus common pitfalls that can sink their career before it starts.
Damn, you read the footnote too?  A "Mocha" from any coffee company like Starbucks, Misha's, Dunkin Donuts, etc. is Paul's favorite. ↩