When a new member joins Sand & Steel for personal training, they always ask me who is going to be their coach. And I always tell them the same thing — we are all your coach. No one coach is better than the aggregate knowledge and wisdom we share as a team. Sand & Steel works because we are united in our quest for safer movement, healthier bodies, and acceptance of all people and cultures.
Sand & Steel Coaching is many things, but at its heart lies a commitment to teamwork for the betterment of each other and our members. Teamwork is working together to build and secure a common vision. It is the coordination of individual efforts to benefit our members and our gym. Our teamwork-first culture is what provides us the ability to offer a level of personal training service unmatched in our industry.
So, yes, we are all your coach. We are all your team. And yes … you should book different coaches for your personal training so that you can benefit from the combined experience and certifications we all share. Learn from everyone, absorb everything you can, so that you can become the best you can be.
Coach Paul of Sand & Steel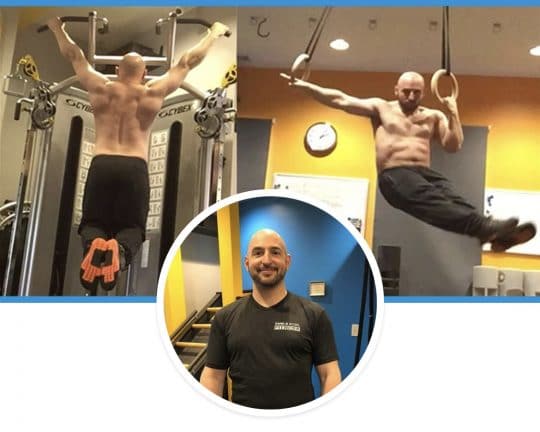 Certifications and Credentials
Biomedical Engineer: Johns Hopkins University
CrossFit Level 2: Weight loss and Metabolic Training
CrossFit Powerlifting: Strength Training
M|WOD ReadyState Movement and Mobility Specialist: Movement and Mechanics
Kinstretch: Mobility and Flexibility Certification for Group Classes
Read More »
Some of our Favorite Coaches that Have Moved to Open Their Own Gyms and Studios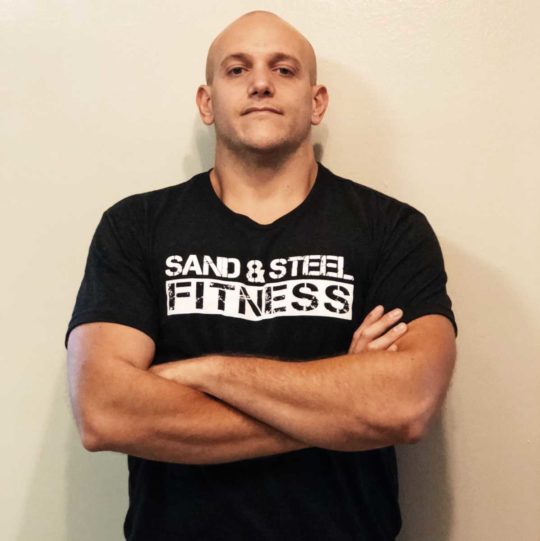 🌟 Sand & Steel All-Star Coach.  July 2018
Flavio's Personal Trainer Certifications
Kettlebell Sport Coach Level 2: Exam passed with highest marks, certified by Oleh Ilikia, World Kettlebell Sport Federation president, multiple time world champion and Guinness Record holder
Strongman Instructor: Certified by Francesco Gioia, Italy's strongest man
Crosslifting: A new sport born in Russia by combining all of the strength sports together. Spent a week in a Russian Olympic facility, training with Klokov, Berestov, Koklyaev and Denisov
Weightlifting Instructor: Certified by Giles Greenwood in London, UK
Functional Training Instructor: Certified by Italian Boxing Federation
Read More »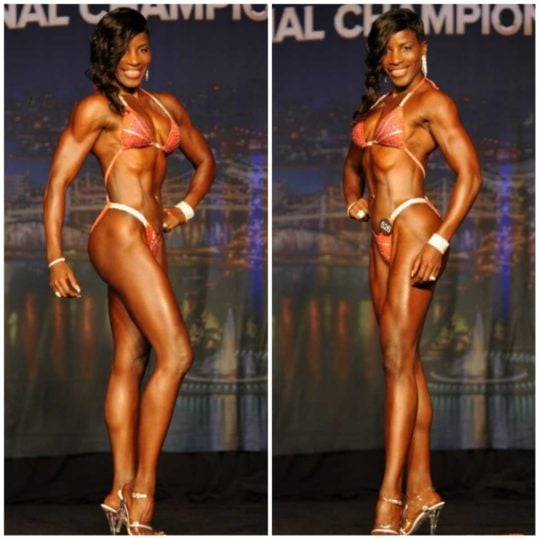 Strength Training for Triathletes Certifications
American Council on Exercise (ACE) – Certified Personal Trainer
American Council on Exercise (ACE) – Certified Health Coach
American Council on Exercise (ACE) – Strength & Conditioning Coach
American Council on Exercise (ACE) – Nutrition Certification
TRX – Suspension Training Certification
USAC – Certified Cycling Coach
USATF – Certified Track Coach
RRCA – Distance Run Coach
Les Mills – Body Combat & CXWORX Certification
Strong By Zumba Licensed Instructor
Read More »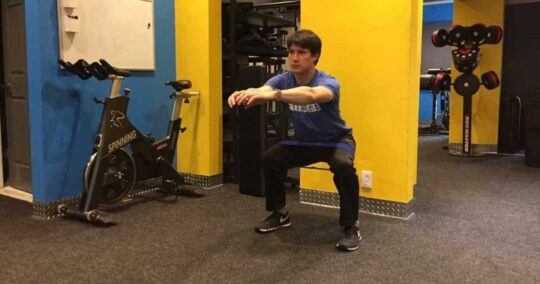 Certifications
NASM – Personal Training Certification
NASM – Sports Nutrition Certification
B.S. in Execise Science George Mason
Read More »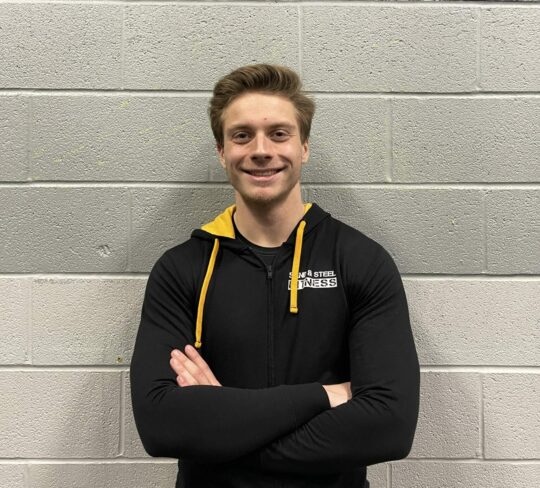 Personal Training Certifications
CrossFit Level 1 Training Certificate
First Aid, CPR, and AED Certified
Read More »
Overall Fitness is a passion. Strength and conditioning that will effect your everyday, whether it is related to work or recreational sports. Better fitness will allow for more energy throughout the day helping you excel at whatever you are doing.
Read More »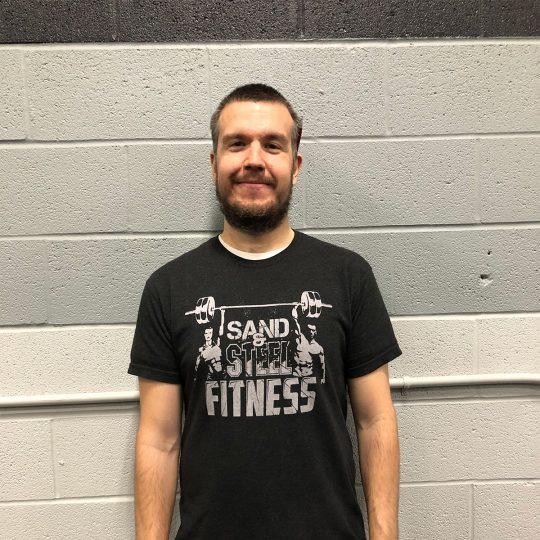 Personal Training Certifications
NASM – Corrective Exercise Specialist
ACE – Certified Personal Trainer
Read More »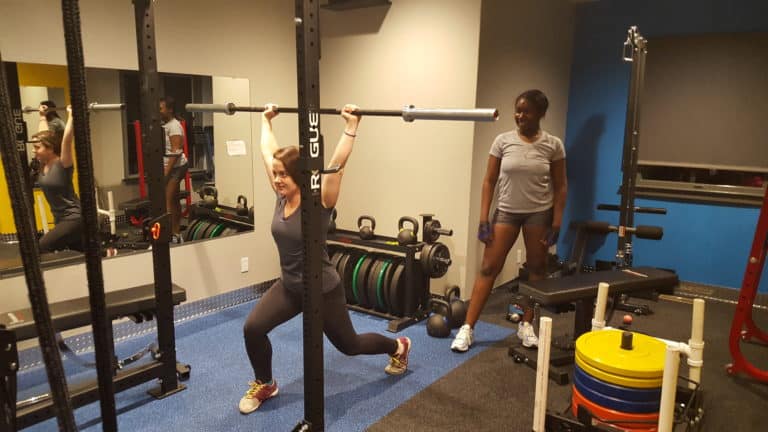 My Certifications: NASM Certified Personal Trainer, NASM Weight-Loss Specialist, USA Weightlifting Sport Performance Coach, ISSA Kettlebell Certified
"The greatest feeling is watching a client achieve that which they thought impossible. Challenge yourself and challenge your body."
Read More »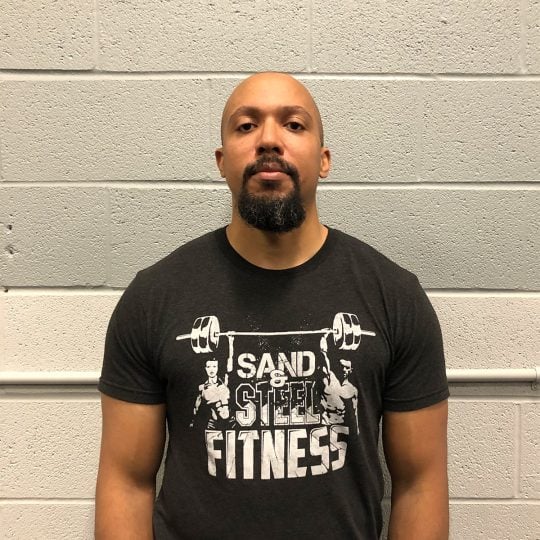 Personal Training Certifications
USA Boxing Coach
ACE Certified Personal Trainer
TRX Suspension Trainer Qualified
CPR Certified
Read More »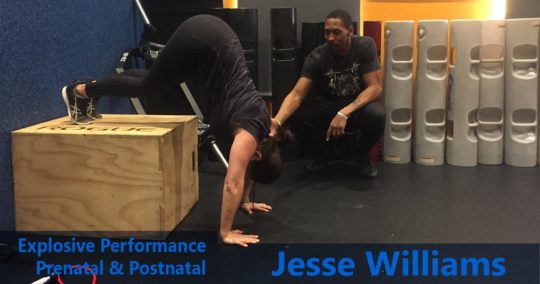 Certifications
NPTI – National Personal Trainer Institute
TRX – Suspension Trainer
NPTI – Prenatal and Post-natal
NASM – Certified Personal Trainer
Read More »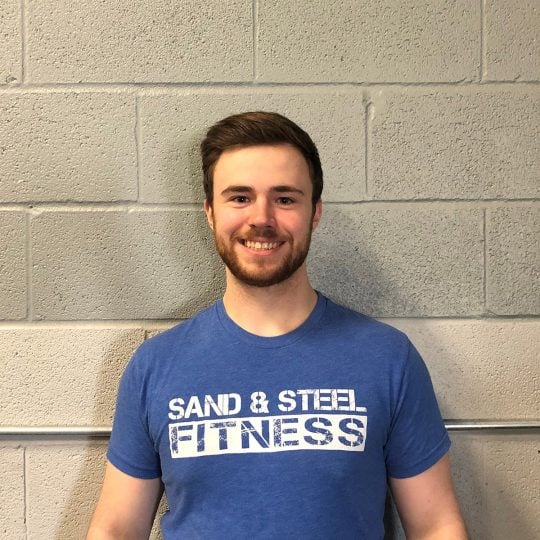 Personal Trainer Certifications
ACE Certified Personal Trainer
ACE Nutrition Specialist
Certified CPR/AED (American Red Cross)
Read More »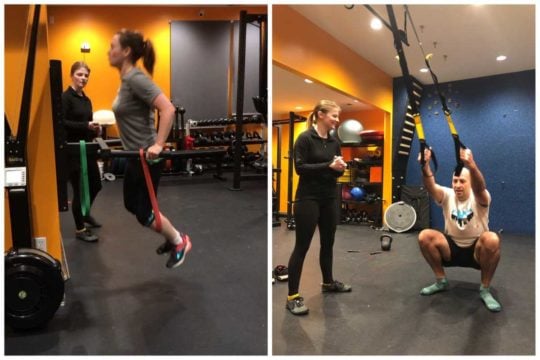 Jen's Personal Training Certifications
Level 1, Junior Personal Trainer
NPTI National Personal Training Institute: Kettlebell Certification, Nutrition Certification
LMT Licensed Massage Therapist
P-DTR Proprioceptive Deep Tendon Reflex
Read More »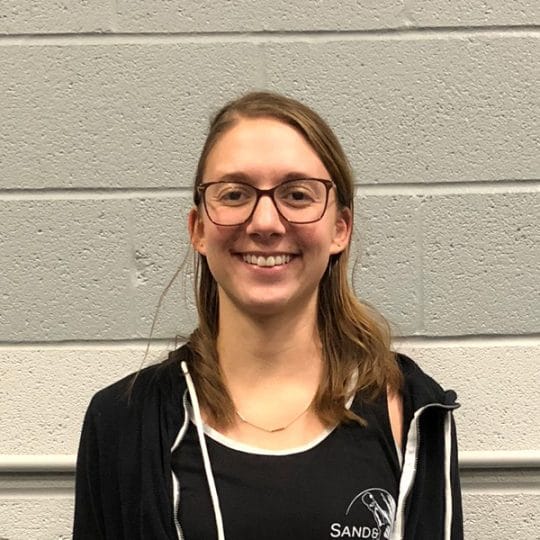 Yoga Teacher Certifications
Registered Yoga Teacher 200 RYT
Read More »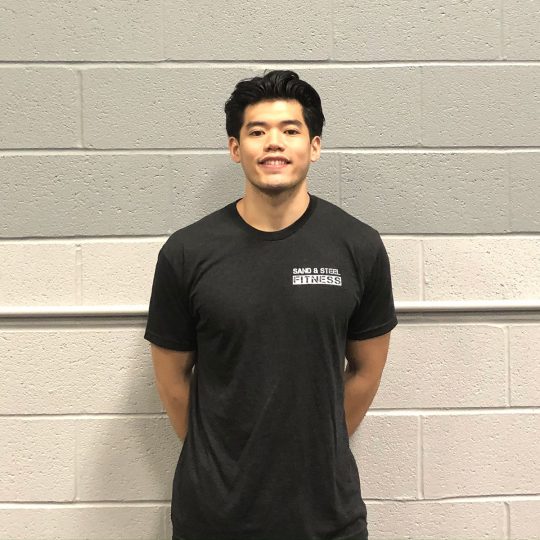 Personal Training Certifications
Junior CrossFit Coach
CrossFit Level 1 Trainer
Read More »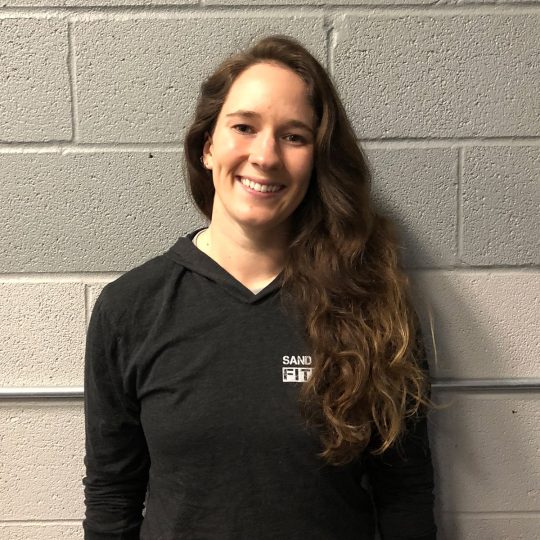 Personal Training Certifications
Junior CrossFit Coach
CrossFit Level 1 Trainer Expected January 20, 2020
Read More »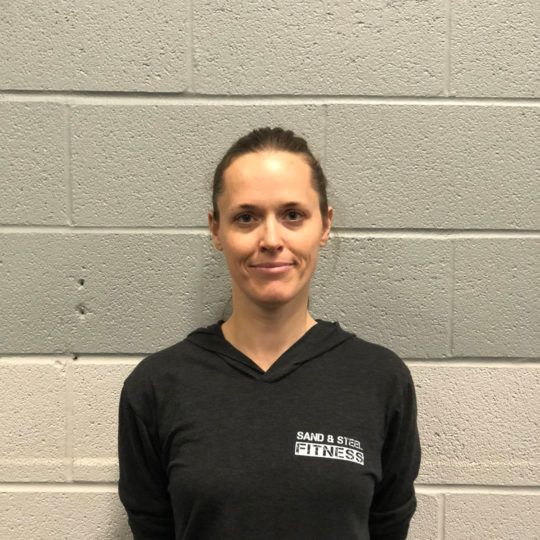 Yoga Teacher ERYT500
Yoga Teacher – Various Disciplines: Hatha, Recovery, Vinyasa
Ashtanga yoga primary series: 2010 David Svensson, Istanbul, Turkey
Yinyoga teacher training: Ann Arnesson, 2010, Sweden
Pre and postnatal yoga training: Karin Bjorkengren Jones, Båstad, Sweden
Swedish massage and trigger points treatments: 2010,Friskvårdsgruppen, Lund, Sweden
Bachelor in nursing science, registered nurse in Sweden: 2013 Lund University
Yoga teacher ERYT 200 Yoga Alliance 2012: Alan Finger, Sarah Platt-Finger, Ulrica Norberg and Katrina Repka, Stockholm, Sweden
DOULA training: 2013 Goteborg, Sweden
Teacher training in restorative yoga: (2014, Stockholm)
Ayurveda lifestyle coaching certificate: 2015 Markaryd school, Sweden
ERYT 500, ISHTA yoga: Training taught by Alan Finger, Sarah Platt-Finger, Ulrica Norberg and Katrina Repka, Stockholm, Sweden)
Integrative nutrition health coach: 2019-2020
Read More »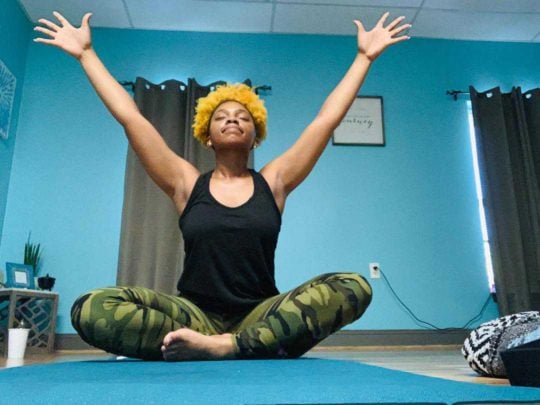 Yoga Teacher
Yoga Teacher Certifications
200Hr RYT (Registered Yoga Teacher)Kripalu Yoga Center
Chiropractor Assistant Cert: Maryland Chiropractic Board
First Aid and CPR: American Red Cross
Reiki Degree Level 1: Shabach Yoga Studio
Read More »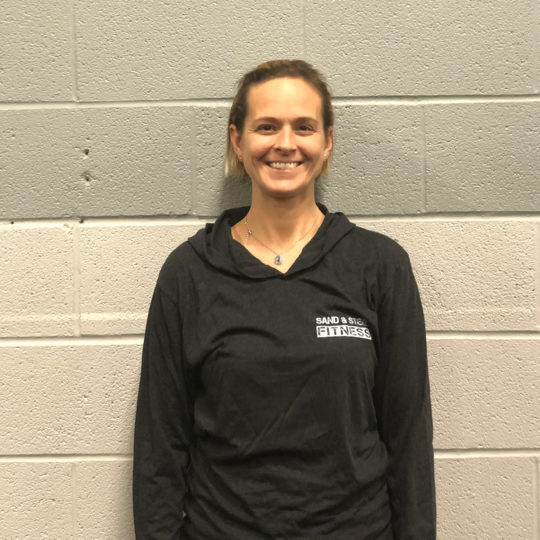 Kim- Registered Yoga Teacher RYT 200
Yoga Teacher – Alignment & Vinyasa
Vinyasa Yoga RYT-200
Zumba Basic 1,
Zumba Basic 2,
Zumba Gold and Zumba Toning
AFAA Group Fitness Instructor
CPR/AED
Read More »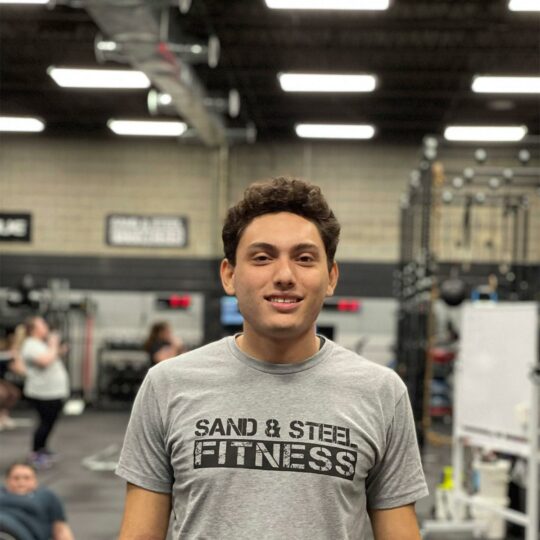 Certifications and Credentials
Bachelor of Science in Kinesiology: George Mason University
Certified Strength & Conditioning Specialist (CSCS): NSCA
Certified Personal Trainer: NASM
Registered Yoga Teacher, RYT 200: Yoga Alliance
First Aid/CPR/AED: Certified
Read More »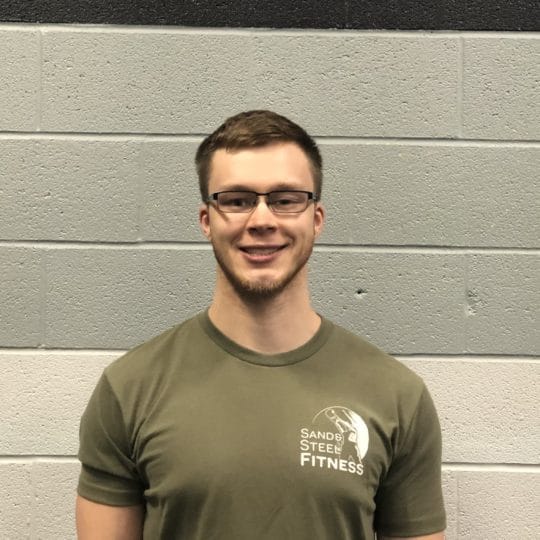 Personal Training Certifications
NASM Certified Personal Trainer
CPR/AED Certified
First Aid/ Child First Aid Certified
Read More »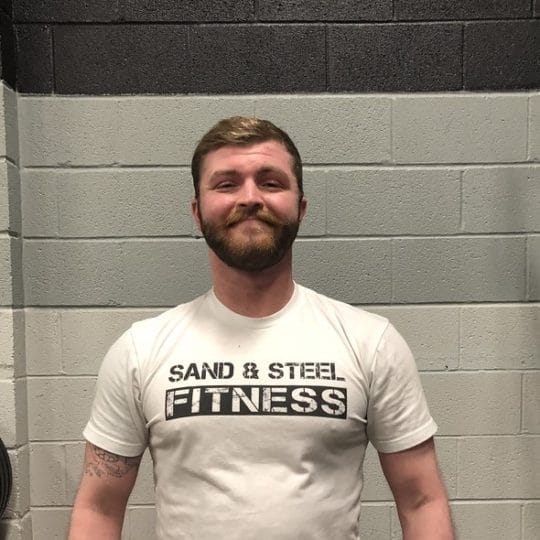 Personal Trainer Certifications
George Mason University: Bachelor's of Science, Community Health with a concentration in clinical science
CPR/AED Certified
First Aid/ Child First Aid Certified
Read More »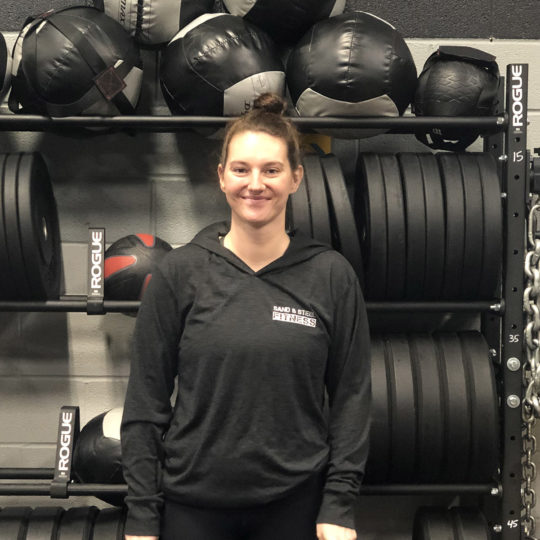 Personal Training Certifications
Bachelor's of Science – Exercise Science from University of North Carolina
NASM Personal Training Certification
NASM Group Personal Training Specialist
First Aid, CPR, and AED Certified
Read More »
Personal Training Certifications
NASM Personal Training Certification
CPR/AED Certified (American Red Cross)
Read More »
Certifications and Credentials
Bachelor's of Science – Dietetics from Kansas State University
Registered Dietitian (RD)
CrossFit Level 1
First Aid, CPR, and AED Certified
Read More »