Personal Training Certifications
Bachelor's of Science in Business Administration – Management Information Systems from West Virginia University
First Aid, CPR, and AED Certified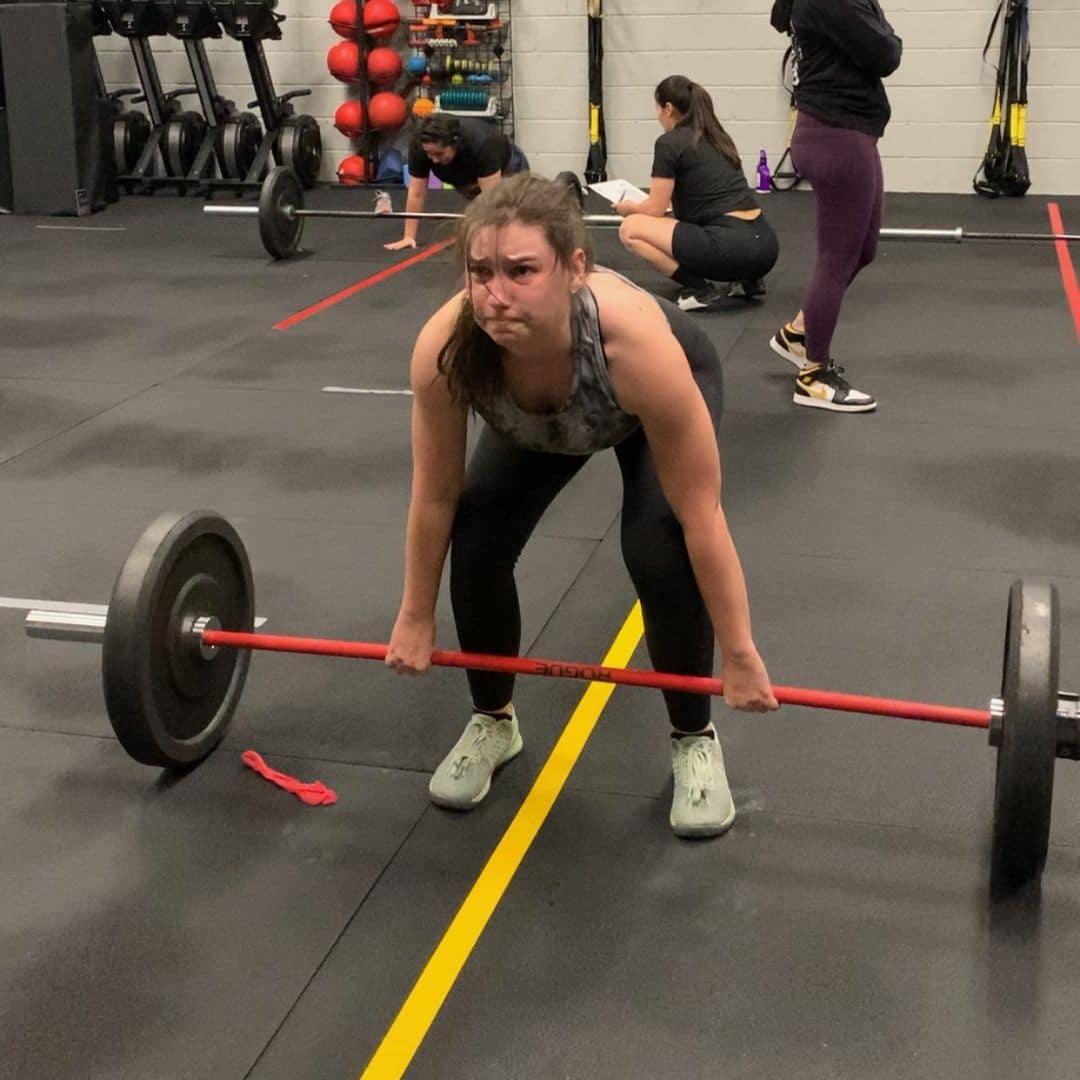 Bio & Experience
I have been an athlete all my life playing club soccer and volleyball and snowboarding through the winter. I have been a member of CrossFit gyms on and off since 2012 to supplement my sport training, but quickly realized Crossfit is a sport in and of itself. I have always loved the competitive nature of CrossFit, but more than that, I love the community! CrossFit makes you feel like part of a team and I hope to convey that type of thinking in all of my classes - we are all in this together!
My Fitness Journey: 
As a byproduct of a desk job, a happy relationship, and the world shutting down due to COVID-19, my activity levels plummeted and my health was starting to become a concern. I knew I had to make a change, so over the past year I have dedicated myself to learning as much as possible about food science and exercise. I joined Sand & Steel Fitness as a member and began focusing on building my strength.
I enjoy playing in social soccer and volleyball leagues in the spring and fall. I am an avid reader and frequent the library. I have a love for photography – I even owned my own company for a short time! I am constantly learning new hobbies and expanding my skill set as best as I can.
Which superhero character would you be?
Jack-Jack from The Incredibles. He has 17 superpowers! need I say more?
What is your favorite Holiday?
Christmas Eve. My family and Grandparents get together every year. It is a super relaxed environment where we just enjoy each other's company, catch up, and play games together. 
What song(s) can you listen to on repeat?
The Cowboy in Me by Tim McGraw. It reminds me of my childhood and brings me back to playing with my cousins with Tim McGraw playing on the Jukebox
What would be your last meal?
Mashed Potatoes. No question. 
What are you unusually good at doing?
Arcade Games! I can't explain why, but I win every time. I just wish that skill transferred to the casinos!