CrossFit Workout of the Day (WOD):  All CrossFit workouts include a warmup, skills and practice section, technique overview, a full workout, and a cool down.
Specialty Classes: Our Specialty Classes follow their own programming schedule list on this page.
Personal Training & Foundations:  These programs follow a private workout track.  Access your SugarWOD app to see them.
All workouts feature recommended beginner, intermediate, and advanced variations.  Please modify it to your own fitness level.
---
Questions/Comments on Our WOD?
---
---
WOD (Workout of the Day) Newsletter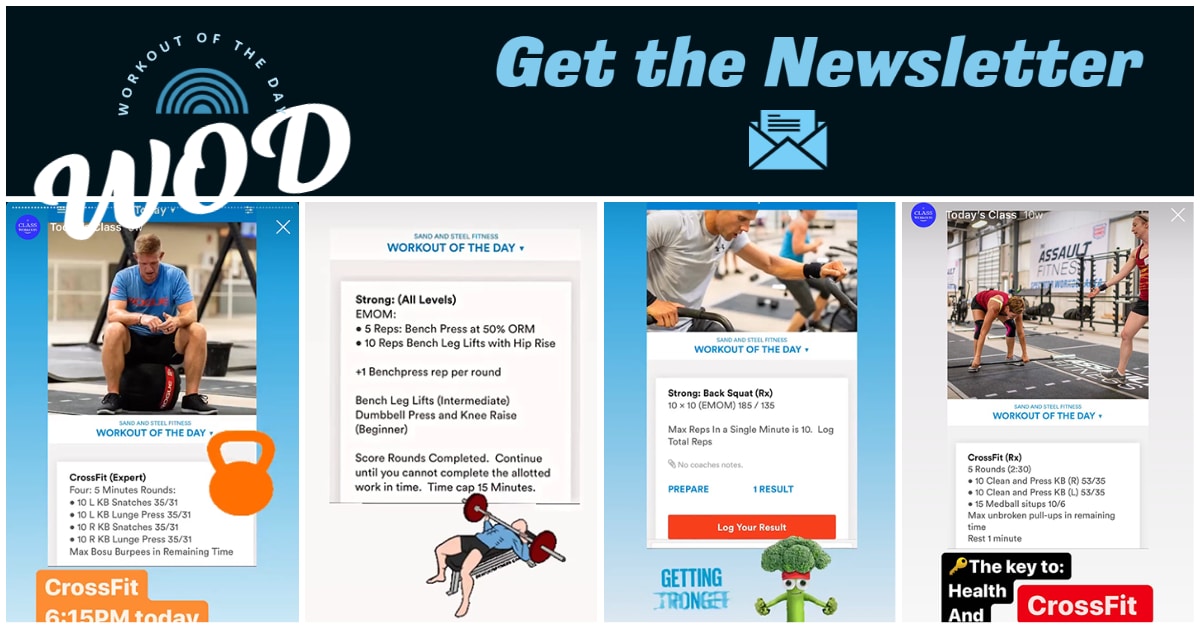 Every Sunday we email our subscribers an entire week of class programming for week.
Signup for free or check out a preview here (May 2, 2021 issue)
Newsletter Signup Preview the Newsletter
---
CrossFit Rank and Scaling Article