Workout of the Day (WOD)
---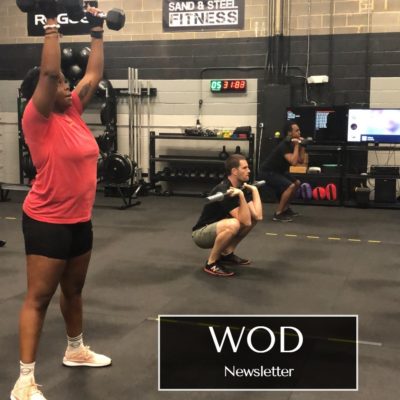 Workout of the Day Newsletter
Want our workouts delivered to your inbox?  Just click the link below and check the Workout of the Day Group.
---
What is a WOD?
WOD means Workout of the Day.  It's the programming for the class, e.g. which exercises and how they should be done.  WODS include Powerlifting, CrossFit, TRX, Yoga, and Mobility Workouts.
Workouts for the Whole Week?
Do you like to plan your class workouts in advance?  This page only shows today's & tomorrow's WOD.  If you want to see the workouts for the whole week either join our newsletter or view Sand and Steel's Workout of the Day on SugarWOD.  For SugarWOD access, you'll need a Programming or Class Membership.