My Certifications:
NASM Certified Personal Trainer
NASM Weight-Loss Specialist
USA Weightlifting Sport Performance Coach
ISSA Kettlebell Certified
"The greatest feeling is watching a client achieve that which they thought impossible. Challenge yourself and challenge your body."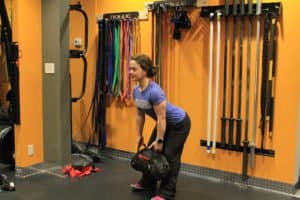 The Fitness Journey
Fitness is a constant journey. I grew up dancing, I then discovered the joy of running, and finally found weightlifting. For every person their journey an goal are just as unique as they are. I want to find the best method that will get you your goals while still allowing you to enjoy yourself (granted burpees are rarely enjoyed.)We all have our journeys and a wealth of strength to help us get there. Let's tap that and get started.
About Me: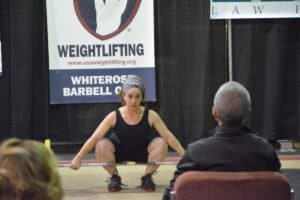 I actively compete and train in weightlifting and this is how I escape and decompress.
Fitness (especially lifting) helped me tackle my eating disorder. Lifting gave me something to focus on and a new challenge; I finally found control
There is a powerful feeling you get when holding a barbell. As my training grew intense so did the realization of needing to fuel my body to get stronger. You cannot squat 300lbs or run a marathon without the proper fuel in your system. Dealing with bulimia has shaped how I train clients. To start reach your goals or start your journey – acknowledge first where you currently are and then allow change. I want clients to find their inner strength be it in lifting heavy, losing weight, touching their toes, or whatever their goal is – lets reach those goals.
Videos: