About Me: After being a Division 1 basketball player, I was constantly looking for ways to satisfy my competitive energy. I completed a Half Ironman in 2017 and used Crossfit as a way to supplement my fitness. I realized quickly though, I was hooked. Crossfit made me excited to get up every day and test what my mind and body could be pushed to do. I understand that athletes have their own unique reasons for seeking out CrossFit, and I find few things as rewarding as helping those individuals achieve their personal goals. I am so excited to be a part of the Sand and Steel team and contribute to building a fun and collaborative community of fitness.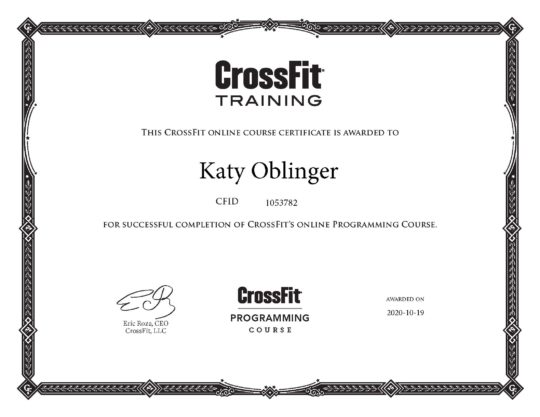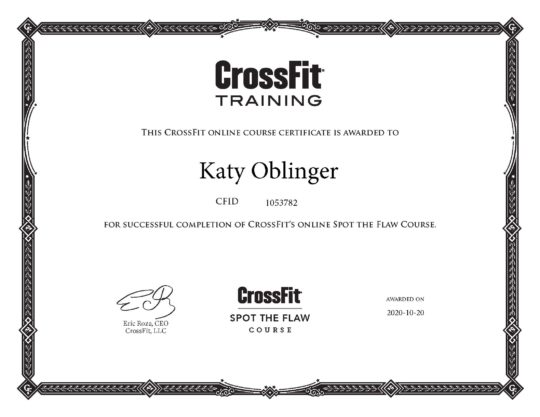 I couldn't be more impressed with Katy's professional, preparation, and organization in running our CrossFit classes. As the person that started Sand and Steel CrossFit program, having someone else coach our CrossFit classes might have have been a hard thing to do. I set very high standards for our coaches in terms of safety, efficacy, and quality.

Katy delivers on all those cylinders and improves in all the areas that I could do better myself. Katy is a tremendous asset to our Coaching Team, and we could not be more fortunate to have her.
Which superhero character would you be?
I grew up with the old Batman and Robin movies and for the longest time all I wanted to be was Alicia Silverstone's Batgirl character.
What is your favorite Holiday?
Christmas, hands down. I put up my decorations November 1st every year, I am one of those people.
What song(s) can you listen to on repeat?
The Hamilton Soundtrack. The only time I don't listen to it is when I am working out but it is on a constant loop in all other situations!
What would be your last meal?
I am a steak and potatoes girl always. I love all of the different variations; it could be my last meal and every meal in between.
What are you unusually good at doing?
When I'm not in the gym I am a Middle School Vice Principal. Dealing with Middle-Schoolers is a skill in itself!