CrossFit Trial Class
April 2
@
9:45 am
–
11:00 am
EDT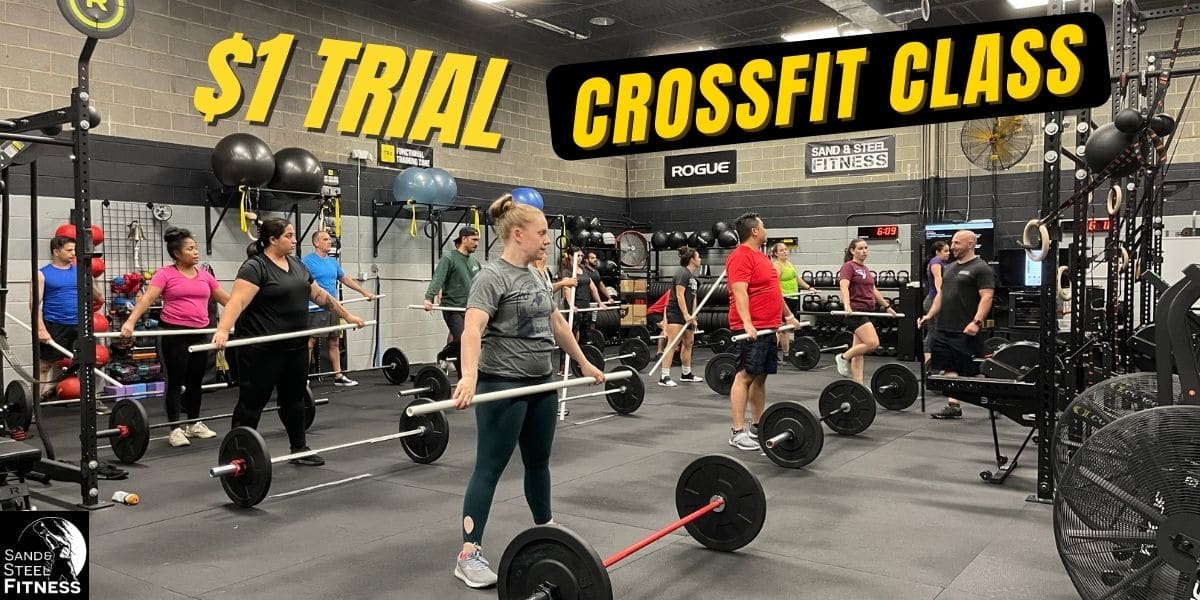 $1.00 – $5.00
Trial Class
Join us for an exciting CrossFit Class especially designed for beginners and members new to CrossFit. On Saturday, we'll be doing a CrossFit conditioning workouts and practicing some entry weight lifting exercises. A great workout for experienced CrossFitters and beginners alike.
Class Overview
Facility Tour
Introductions to Our Members
Whiteboard Overview of the Workout
Warmup
Skills & Practice
Scaling & Modifications
Workout
Cooldown
Warmup
Partner Attached Banded Bear Crawls 8 Laps
Workout of the Day
CrossFit workouts vary every day. This Saturday we'll be doing: as many rounds as possible (AMRAP) of:
20 Minute AMRAP
12 DB deadlift
9 DB hang power cleans
6 DB shoulder-to-overhead
Parking
Parking can be tight on Saturdays (arrive early) — please see our parking guide if you cannot find a spot
Parking, Metro, and Bus Travel Guide
Liability Waiver, Name, Phone, Email, DOB, Proof of COVID-19 Vaccine and address are required to attend.