For Your Old Town Alexandria Meetings
Meeting Length in Old Town Alexandria:
Sessions can be variable length to suit the venue or company.  Pricing for 30 minutes, 60 minutes, and two hour sessions are provided as an example.
Your Place or Ours:
All of our Meeting Options can be done at your location, outside, in a meeting room, or even a hotel lobby.  Don't have a location?  We can host your event for you in our Old Town Alexandria Personal Training Studio.
Variable or Flat Rate Pricing
Variable Rate Pricing (minimum 6 people):
30 minute session $10 per person
60 minute session $15 per person
120 minute session $20 per person
Flat Rate Pricing:
30 minute session: $100
60 minute session: $150
120 minute session: $200
Hosting Surcharge
We charge an additional $60 if we are hosting your event.
Healthy Meeting Options for Old Town Alexandria
Our Healthy Meeting Options are priced the same so that you can choose the options that are best for your employees.  Choose the option that works best for your workplace or call us for our recommendations.  Together we can move and live better.
Calisthenics, Bodyweight, and Movement
Teaches proper movement mechanics for exercises like planks, pushup, walkouts, squats, etc.  Utilizing the Functional Movement System, we can help you move better with less risk of injury.  Sessions utilize partners and provide a positive team working atmosphere.  We use gamification to have teams work together towards a common goal.
Partner Stretching and Guided Flexibility
Partner oriented stretching where you stretch with your co-workers to execute guided and team-based stretching.  Helps improve range of motion, relaxes tensions, and helps prevent injuries.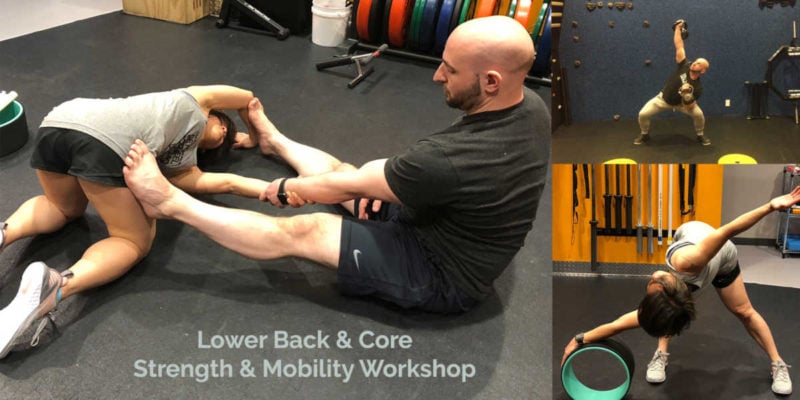 Yoga – Restorative to Intense.
From gentle, restorative yoga … to sweaty, muscle burning poses, we can deliver a unique and customized yoga experience.  We utilize multiple disciplines of Yoga (Iyengar, Hatha, and Astanga) to deliver a uniquely tailored experience for your company.  Yoga helps calm mind, discipline the body, and foster better movement.

Pose Running Technique & Running Strength Training (Run Without Getting Injured)
Running is inexpensive, effective, and available everywhere.  But running has its cost.  95% of people don't run with proper mechanics.  Pose running teaches you how to run properly.  It's not a 10K prep course or a programming course on how to train for a race.  This meeting teaches you how to analyze your own body mechanics so that you can learn to run correctly.  We provide live feedback with running analysis and drills to help you run better.
Nutrition and Health Eating
We cut through the fads and misinformation about how to build yourself a healthy meal plan.  Based on the Precision Nutrition methodology, we breakdown the elements of how to select and balance meals to lose weight and maintain healthy lifestyle.  The presentation focuses on simple, actionable advice.  Topics like: eat this — not that (and why), what to eat for breakfast, and how to calculate macro percentages.
About Coach Paul
Paul has trained over 3000 clients and more than a 100 personal trainers over his 10 years as a mobility and strength coach.  He emphasizes safety and corrective exercises in all programming (strength, weight loss, conditioning, etc.)  His practice focuses on improving flawed movement patterns to prevent injury and improve skeletal-muscular function.  Paul employs a balanced approach in training utilizing his training Yoga, CrossFit, Powerlifting, and Movement Courses to systematically strengthen weakened muscles and mobilize joints and muscle tissue.  Move Better … Train Better.