Fitness Assessment
$100.00
Our comprehensive system that finds faults in movement patterns that weaken performance and create risk of injury. The Sand & Steel Fitness Assessment analyzes: Biomechanics & Muscle Function, Cellular Energy Generation, Fitness Capacity, Mobility and Flexibility, and Proper Execution of Functional Exercise Patterns.
Get the information you need to prevent injury, get stronger, and maximize your potential.
Description
Fitness Assessment
Prevent future injury, maximize performance, and build real world durability.  Our Fitness Assessment includes 4 cutting edge screening tools with over 60 potential exercises to find problems in nearly all skeletal muscle areas.  Our system works great in conjunction with physical therapy and massage therapy.  It's designed to help us treat injuries, and to test for weaknesses so that we can resolve them before they become injuries.
Learn more about Fitness Assessment from this blog post.
I) Functional Movement Screen (FMS)
The FMS is a ranking and grading system that documents movement patterns that are key to normal function.  Used by countless physical therapist and personal trainer, the FMS readily identifies functional limitations and asymmetries. These are issues that can reduce the effects of functional training and physical conditioning and distort body awareness.  It provides a scoring system for providing early warning of specific movement problems as well as tracking progress. This scoring system links the most beneficial corrective exercises to restore mechanically sound movement patterns.
II) Y Balance Test (YBT) – Powerful Physical Therapy Screen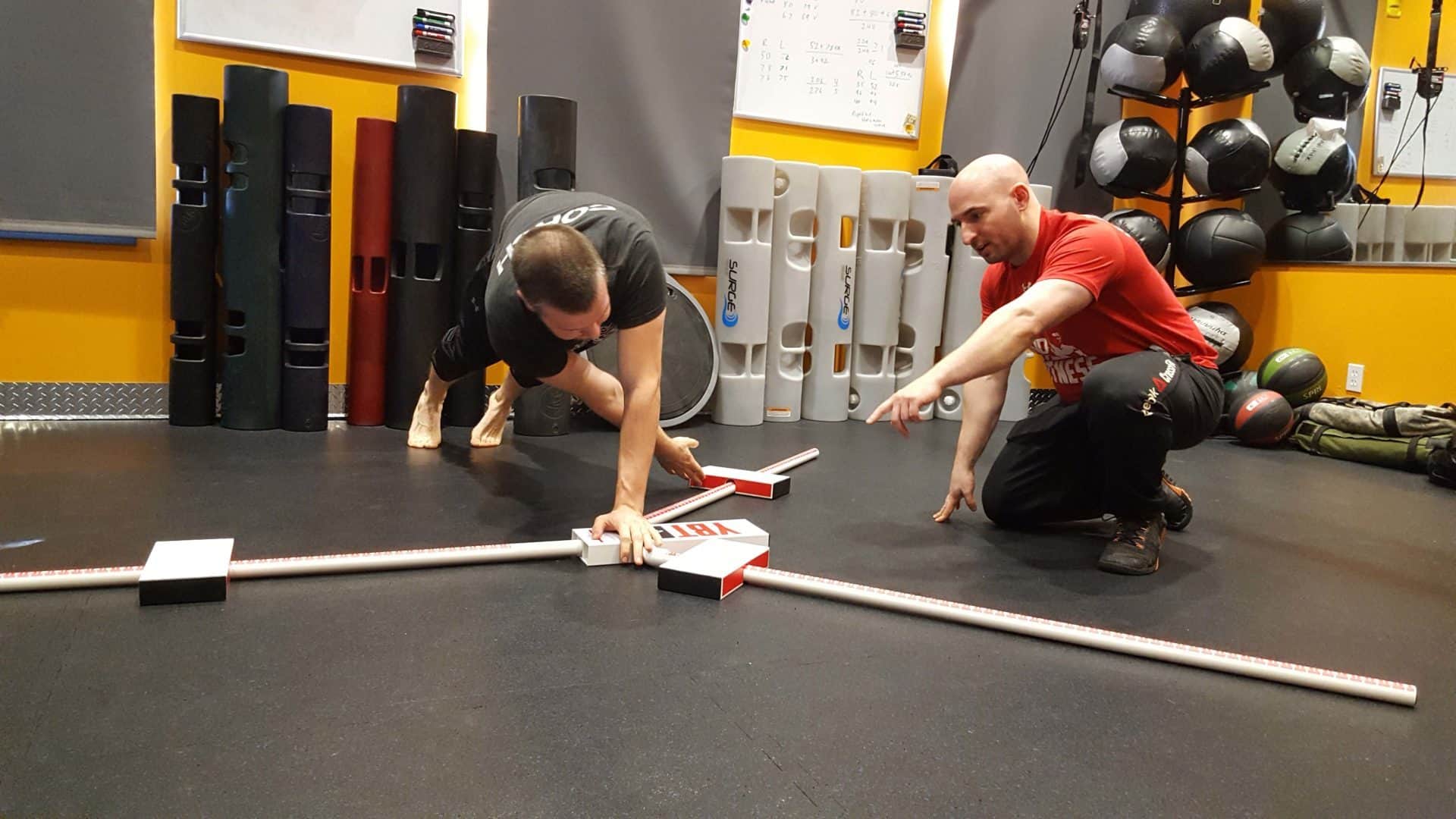 The YBT provides a risk profile for participating in certain activities (soccer, running, CrossFit, etc.) by measuring closed chain movement dynamics in your hips and shoulders (in essence is your hip and shoulder movement sufficient and is it even.)  The test is highly useful for providing concrete measurements for determining the effectiveness of corrective exercises techniques and/or Muscle Activation sessions.
III) Three-Dimensional Movement Analysis and Performance System (3DMAPS)
3DMAPS was designed by renown physical therapist Gary Gray of the Gray Institute as a screening tool to determine asymmetries across the 6 planes of motions.  Utilizing gravity and ground reaction forces, we use this physical therapy screen to quickly evaluation positions of strength and positions of weaknesses.  We'll then sort the results of the test into one cohesive program to improve locomotion, prevent injury, and maximize mobility.
IV) M|WOD Principles of Safe and Effective Movement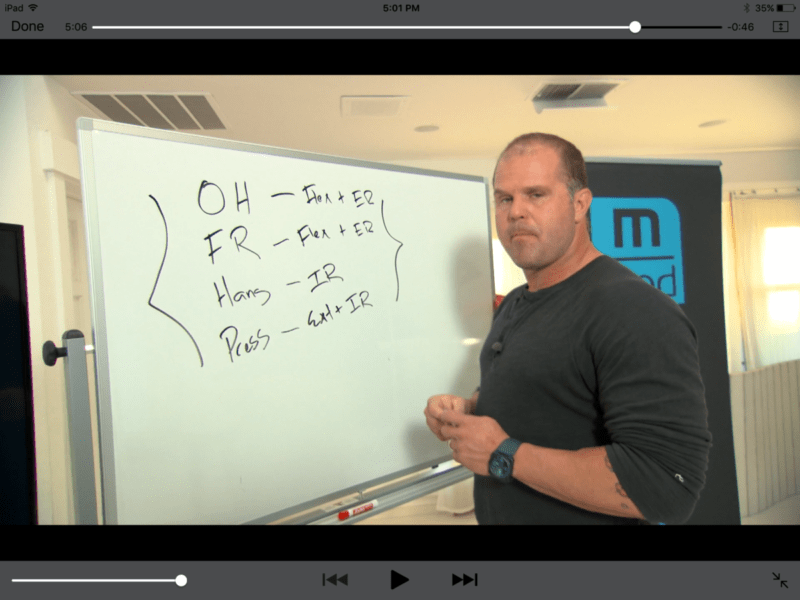 Share your thoughts!
Let us know what you think...