Thank you for all the wonderful selfies, the personal record videos, gym panoramas, and product placement shots. We love seeing your hilarious Instagram stories. And most of all, thank you for showing Alexandria VA your commitment to improving your health and your love for Sand and Steel Fitness. Your Efforts are Working.
If you have been tagging us, come see Dawn or Paul to load up your gift card. You get $5 every week you participate. Plus at the end of every month we choose the best posts and reward the best performing posts with bonuses. $50 for first place posts. $25 for second place posts. $15 and $10 for third and fourth place posts. In October we had 16 members we gave out these prizes, and we are on track to more than double this number for November.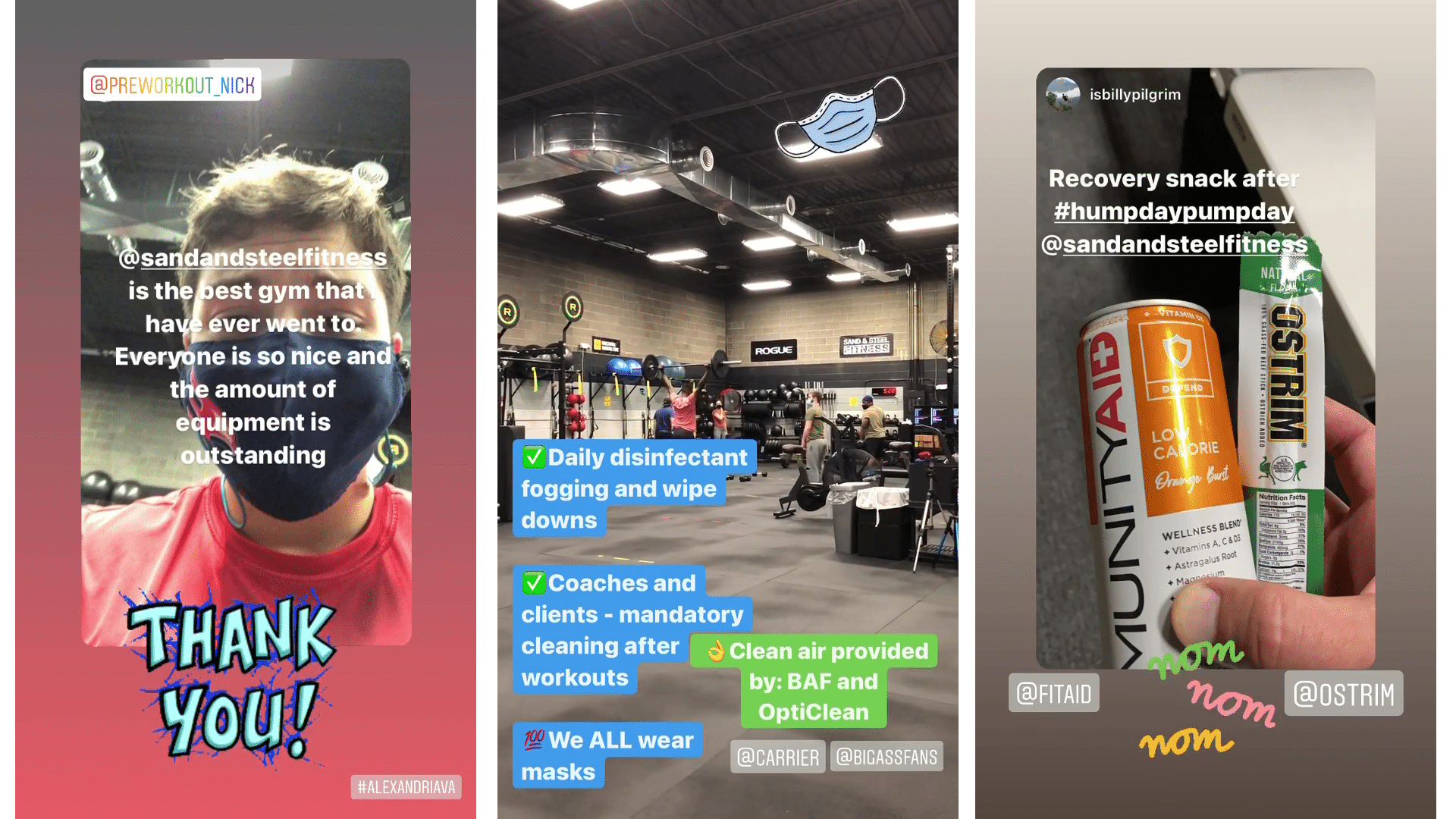 Plus … did you know that when you make a referral you get $30 and your referee gets $30? Just our way of saying thank you.
Do you support any of these groups? #PositiveBodyImage #WomensRights #Nerds #Seniors #Blacklivesmatter #Military. You get an additional $10 the first time you use one of those hashtags when you tag @sandandsteelfitness
With more prize money being handed out, we needed more and better things to buy with that money. We are excited to announce we are now selling Ostrim beef sticks in 6 flavors. They have 14g of protein and 1 gram of fat. They taste awesome! We now have La Columbe Coffee with oat milk (lactose free & vegetarian). We have ready to drink vegetarian protein. Plus we have now have our heavy weight hoodies and coffee coasters.
If you want to see us carry a product you like, tell us. You asked us to sell samples of our protein, bcaa, and preworkout. We ordered them. We sell FitAid because you asked for it. We ordered sweat shirts, because you wanted them. The point is … your input matters. We are a #smallbusiness and you call us anytime at 703.854.9960 and speak with the owners Dawn and Paul.