ACFT Workout Plan and Program Overview. Precise instructions on how to train to improve your scores on all 6 Army Combat Fitness Test Events.  Plus a complete training program to help you Ace the ACFT.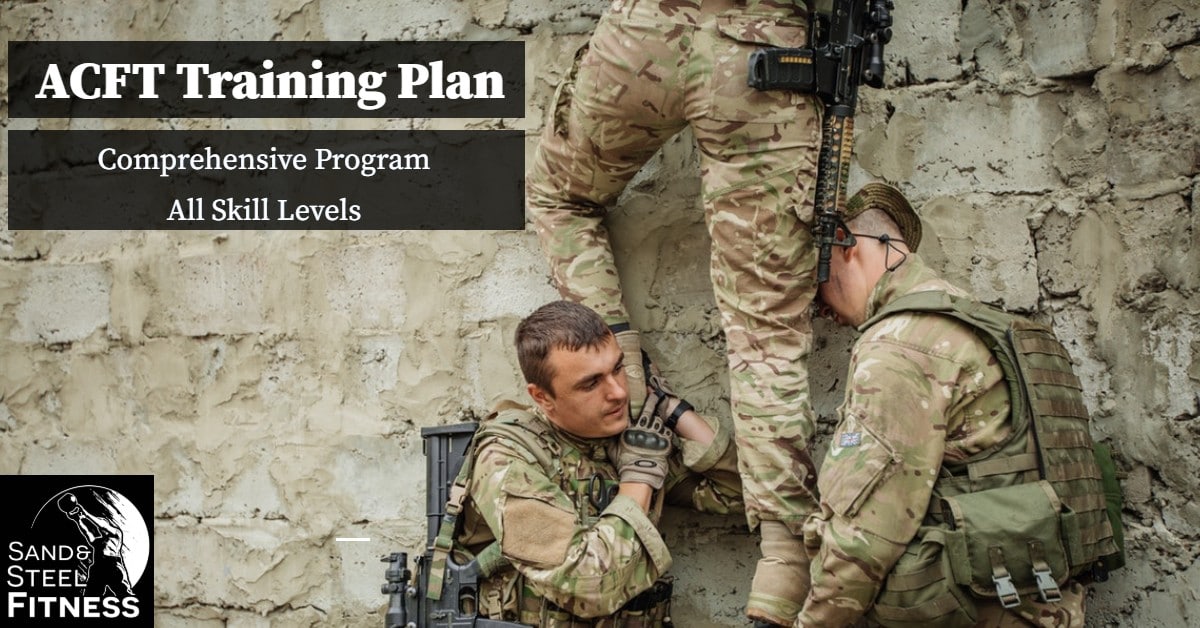 Improve your score on the Army Combat Fitness Test.  The US Army has mandated that all soldiers (nurses, engineers, technicians, everyone) be able to pass the Army Combat Fitness Test by October 2020.  There are no special accommodations for women, nor are there any exceptions for soldiers in their 50s and 60s.
The Army Combat Fitness Test has 6 fitness events that test multiple aspects of fitness.  In our Workshop, we will teach you how to excel in these 6 events, and how to train to improve your scores.  We'll cover technique for performing these exercises, and help you identify areas that you can improve. 
Our ACFT Training Program has been featured in over 120 newspapers, radio stations, and online news providers. View our media coverage.

Seeking Alpha, Market Watch, Morning Star, Cision, Finanzen.net, Yahoo Finance, Daily Herald, News 9, Kake, 3 Eyewitness News, Fox 40, Morning News, ABC 7, 2 News, Markets Insider
---
Beyond the Army.  While ACFT is an Army test, our training plan and the advice we are going to provide in the workshop is helpful for all soldiers & civilians.  Everyone should know to do a hex deadlift, hand release pushups, and how to run efficiently.  More importantly, we are also going to teach you how to fix any power and mobility deficits you may have for these exercises.
We built our ACFT Program to help Army Soldiers improve their score on the test, but it is good for all military branches and tougher civilians as well.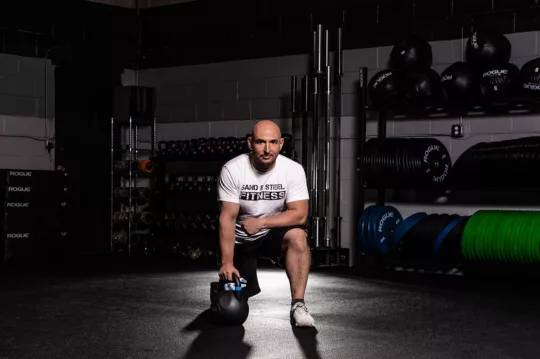 Hello, I'm Paul, and I'm going to be your guide through understanding and acing the ACFT test.  Our ACFT Program will work for everyone, but its especially designed to support women in the 45-60 age range who may have trouble with some of the strength exercises on the test.
As a company, Sand and Steel Fitness has been preparing members for fitness tests such as the FLETC, DEA, FBI, and local fire and police tests for over a decade.  We will test you under the same conditions, find your weaknesses, and develop a custom variation of our template training plan so that you can do your best on the exam.
Why Should You Care about my Thoughts on Passing the ACFT?
I have 30 strength & conditioning, mobility, yoga, and running certifications. I own a multi-million dollar training facility in Alexandria, where I work with soldiers and civilians everyday. I have been training people on these same exercises for over a decade.  I know it takes to improve your score, and with the help of my team, I can make sure you pass your test.