Setting Goals is a Key Aspect for Improving Your Health and Fitness
As your coaches, it's very important for us to know what your goals are. So please take a minute and write them down. Paul will be personally contacting everyone that submits their goals to help you with you with planning. Please make sure your goals are SMART and FAST (see examples below).
---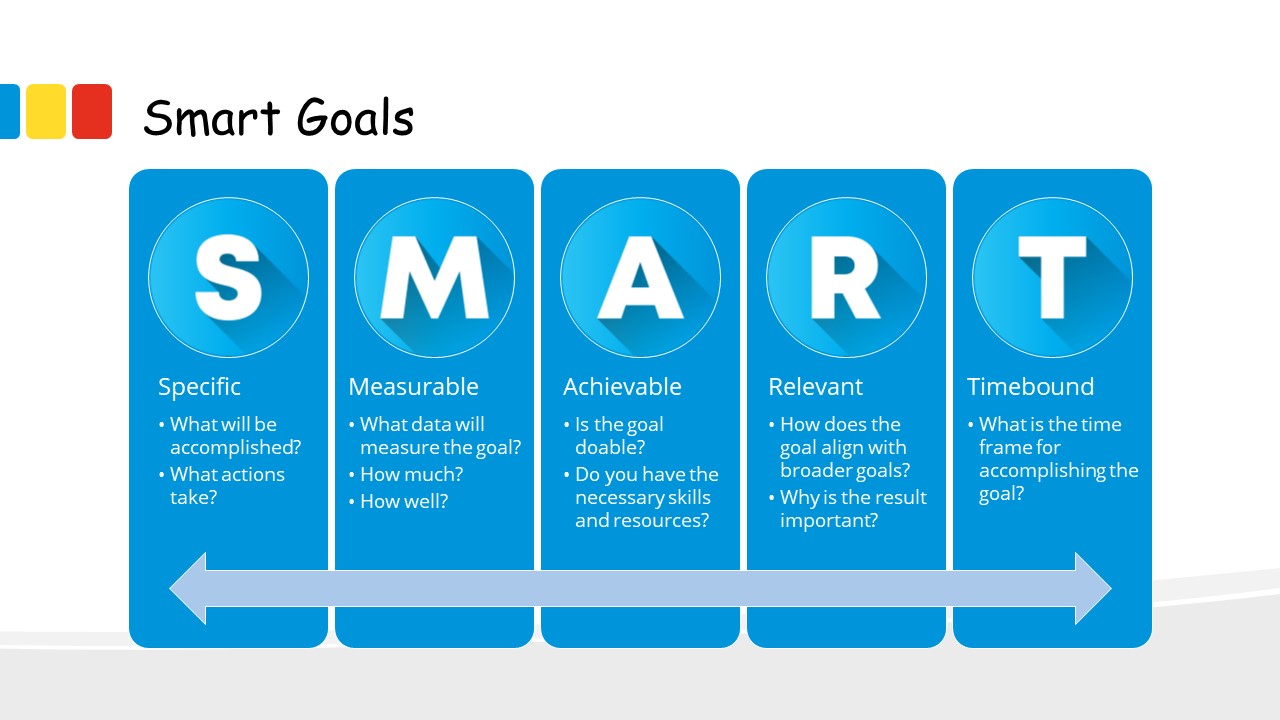 ---
Goals 2023
Please fill out the form below to add your goals to our Commitment Board for 2023. Please login so that you edit the form later.
---
Our Goals
1. Lose 40 lbs by December 31, 2023
2. Be able to do a barbell clean and snatch
3. Be able to do a pull-up
4. Compete in extracurricular gym activities (Trail Running, Iron Star Games, Holiday Workouts, other competitions)
5. Squat 100 lbs
1. A good starting point is competing in the weight loss challenge and attending nutrition lab sessions in order to continue to make lifestyle changes that'll help me continue to lose weight beyond the timeframe of the WLC.
2. Practice good form and ask for assistance
3. Improve my upper body strength primarily.
4. By creating these goals the end result should be to accomplish them, and every milestone that I achieve along the way will hopefully boost the confidence that I need in order to show up for these events and not feel as thought I do not have the stamina or the skill to participate.
5. I'll need to check to see how much I can currently squat however previously I was at 45 lbs. I think adding 55 lbs to my squat in 12 months is achievable by strength training, of course, combined with the diet changes and exercise needed in order to gain strength.
Paul's Comments
"Be able to do a barbell snatch and clean" isn't a defined goal. You might set a certain weight by a certain date. Or you might select a partial version of these. Talk to your personal trainer about what is a good goal for these lifts and update.
"Be able to do a pullup" lacks any time goals as does your other goals. Goals need to have deadlines... otherwise they are just thoughts.
1. Lose 35 pounds by mid-May by losing an average of two pound per week.
2. Complete two Spartan Trifecta
A. Complete 85% of the obstacles, focusing on upper body strength obstacles.
B. Reduce race times from 2022 by 15 to 30 minutes.
3. To be able to do three double-unders in a row by June.
4. To be able to successfully rope climb by September.
5. Advance to Intermediate scaling by the end of 2023.
To accomplish my goals, I would need to do the following:
1. Complete a food diary within the pre-determined calories; daily weigh-ins; bi-monthly Inbody scans; and modifications to the Weight Loss Calculations.
2. Get signed up for the races, attending CrossFit session focusing on upper body strength & OCR classes, attend Metcom sessions and run once a week to increase my cardio endurance.
3. Spend 10-15 minutes per week working on double-unders.
4. In addition to upper body strength & OCR session, take rope climbing sessions and WOD with rope climbing component.
5. Modified my WOD that one component of the WOD would be at Intermediate Level, while the rest is at Beginner Level and that the WOD is done within the prescribed timeframe. Increasing the intermediate components until I can completed the entire WOD at the Intermediate Level.
Paul's Suggestions:
Your goals look pretty solid, have you put any thought into a plan to accomplish them?
-Lose minimum 15 pounds during the weight loss challenge
-Get to target weight of 175 by June 1st
-Be able to do 10 strict pull-ups in a row regularly
-Get back to being able to string 5 ring muscle ups together
-Complete Murph in under 55 Minutes
I have been lazy when it comes to nutrition over the last 2 years. I haven't been too concerned because I considered getting stronger a benefit of what I was consuming. Although this may be true in some ways, it's time to begin to reshape my body via nutrition. I plan on weighing myself everyday, and tracking all caloric intake via MyFitnessPal. I think being part of the weight loss challenge community will help me hold myself accountable on my weight loss goals, and hopefully I build the habits to continue losing and achieving my June 1st goal.
Losing weight will help my pull-up goal, but at the same time I will work hard on working strict pull ups throughout the year. This should be the same for ring muscle ups.
Murph in 55 or less will be a combination of staying true to my fitness and working a bit more on my cardio so that mile times average to under 8 minutes.
Looking forward to accomplishing these goals!
Paul's Comments: I think your goals make sense and are obtainable. You'll want to look into a weight vest for Murph as the Rx requires one. It'll also help build more pullup strength. You should also look into some hand protection options.
1. Lose at least 5% body fat by April 12, 2023.
2. Be able to do at least 5 unassisted pull-ups by June 2023.
3. Have a total weight of 220 lbs by December 31, 2023. (Lose 60 lbs from starting weight).
4. Be able to run 1.5 miles in under 14 minutes.
5. Eat more well balanced meals and meal prep during busy weeks.
To achieve my goals I am changing the way I eat and workout. I am going to drink more water to feel fuller and reduce "stress or bored eating". I am doing more yoga and trying to stretch daily to loosen up my muscles to reduce injuries and run better. For pull ups, I am progressing upwards starting with TRX rows and then transitioning to banded pull-ups and then unassisted. I plan on sticking to my goals by weighing myself once a week to see my profession. If there is a period where I don't see change, I will ask the group for suggestions to break through the plateau.
1. Lose at least 5% body fat by April 12, 2023. This goal is tougher than you might think. I would set a goal of losing at least 6 pounds of body fat instead
2. Be able to do at least 5 unassisted pull-ups by June 2023. This goal is probably outside your reach even under ideal training circumstances. I would set a goal of 5 banded pullups instead
3. Have a total weight of 220 lbs by December 31, 2023. (Lose 60 lbs from starting weight). Same comment. 30lbs is more realistic for most people.
4. Be able to run 1.5 miles in under 14 minutes. Have one of our coaches time you on the treadmill for a 1.5 mile run and tell me what your current time is.
5. Eat more well balanced meals and meal prep during busy weeks. This goal is too amorphous. How do evaluate whether you accomplished it or not? Go with something that is binary. Eat 1.5 pounds (uncooked weight) of vegetables a day.
Overall, these goals were very thought out and well articulated. Having coached over 10,000 people, I have a good idea of what the average person is capable of achieving given an average work capacity, focus, and effort. As you are a newer member, my suggestions are more based on the average person, rather than you specifically. Still, I recommend setting goals that are challenging, but achievable. If you hit my refined goals earlier than just set another afterwards. Good job and good luck. -Coach Paul
1) Reach a sustainable Body Fat < 15 % by April 2023.
2) Complete all obstacles in a single Spartan Race in 2023.
3) Enable Sand & Steel Rx athlete skills (not weight) - Muscle Up, Handstand, Squat Catch in Olympic Lifts, Double Under.
I defined lead measures for each of these items and am trying a habit tracking app, Habitca, to encourage building these habits.
1) Hypothesis is this is limited by inflammation measures and sleep, caffeine management and setting a bed time are the habits.
2) Running with the team for active brainstorming (I failed a few because I rushed into it). Additionally I just got #2 gripper to work my way towards closing.
3) Practice, practice, practice. Working with the excellent personal trainers, including more yoga.
Paul's Comments:
These goals and plan look very well thought out. I would set your sites on accomplishing all the obstacles in a Super. You'll find some of the Beast obstacles to be a little more than you bargained for the first time you encounter them. Well done overall.
1. Complete all Iron Star Games and CrossFit Games events at Rx under the time cap.
2. Get down 165lbs (lose another 15 pounds) by April 1, 2023.
3. Complete Spartan Race Palmerton under 4.25 Hours
4. Complete Murph at the Rx under an hour.
5. Squat Clean 250 LBS
1. Really focusing on mobility and diet will help me accomplish 1.
2. Dialing in on Nutrition Lab principles and avoiding going over my calories. I just need to stay dialed in to do it.
3. Starting in May, I will build a training plan that incorporates treadmill walking and hill climbing with my weight vest and sandbags.
4. Might be the "easiest" goal. I just need to practice yoga and metcons with my weight vest.
5. Making time to practice my clean and getting help from Jose and Alicia will be useful.
Well I bought a vest... so step 4.01 is done!
Be able to do the following by the end of the year:
Bench Press 200 lbs
Back Squat 300 lbs
Front Squat 100 lbs (I can't do even do the full range on this one currently, so 100 might be ambitious)
10 pullups unbroken
Be able to bend at the waist and touch my toes with knees locked
Be able to sit on my knees and get my butt to my heels
-Complete the Iron Star and CrossFit Games
-Lose 15lbs. by April 15th
-Get down to 190lbs. by the end of the year
-1,000lb. combined deadlift, bench press, and back squat
-Complete a Century Ride (100 miles-cycling)
1. Lose 15 lbs.
2. Lose 12"
3. Do 5 standard push-ups
4. 4 minute 1000m row
5. Diversify fruits and vegetables
6. Practice good sleep hygiene
7. Practice mindfulness
Lose 30 pounds.
Perform hand stand
Perform 5+ strict pull ups in a row
Complete a marathon
Complete unassisted Irish table/cargo net climb in Spartan Run
1) Lose 25 more pounds (lost 21 in 2022)
2) Run a half marathon in under 2 hours
3) Complete 20/30 obstacles in the Spartan Race
4) Complete my first pull-up
5) Eat more protein in my diet and less carbs
6) Deadlift 220
7) Bench press 110
8) Run a marathon by October (Marine Corps Marathon)
1. Do 5 pull-ups unbroken
2. Master double unders
3. Gain skeletal muscle mass (not sure what a good number goal is)
4. Do one CrossFit workout rx properly and under time cap.
1. Lose 60 pounds by December 31, 2023
2. Master the Barbell Clean
3. Be able to do at least one pull up
4. Participate in any of the gym workouts (Holiday Workouts, Iron Star Games, other competitions, Trail Running)
5. Squat 100 lbs