Important COVID-19 Update.  Sand & Steel rolls out new COVID-19 protection technology and updates its Face Mask Policy.

Clean Air System Installed
On Monday October 12, 2020, Sand and Steel will take a bold step forward in it's quest to maintain the cleanest, safest gym possible.  We are the second gym in the United States to have installed the Big Ass Fans Clean Air System.  Independently lab tested to kill  99.99% of SARS-COV-2 virus and other airborne pathogens like the flu.  Our new Clean Air System combines powerful airflow, proven disinfection technology, and unmatched expertise to kill 99.99% of airborne pathogens.  We will are also getting a Carrier Opticlean HEPA filter negative pressure commercial air cleaner.  We will also being upgrading our air filtration technology as discussed in our article on Merv-13 Filters.  Combined with Air Quality Index and PM2.5 Sensors, HEPA filter vacuum, and Ryobi Foggers and Floor Sprayers, Sand and Steel is rolling out a veritable army against the COVID-19 virus.
Face Masks Required
Starting October 19, 2020, all members are required to wear a face mask while they are at Sand and Steel. We have done quite a bit of research on the efficacy of masks in preventing the transmission of COVID-19. The most notable facts are:
Wearing a masks helps protect yourself and others from COVID-19 exposure.
Wearing a surgical mask does not limit oxygen intake.
COVID-19 transmission rates are minimized when BOTH people wear a mask.
Maintaining a distance of 6+ feet further reduces COVID-19 risks.
COVID-19 cases are scheduled to increase this October.
Disposable masks can be reused if you sterilize them — use our UV Cleaning Station.
Surgical masks provide better protection than cloth masks.
How Long Will You Be Required to Wear a Face Mask?
On October 19, Sand and Steel made it a requirement for all Members to wear masks. Wearing a face mask protects your health from others. And it protects others from you. Approximately 80% of people are asymptomatic. Asymptomatic people are likely to work out because they don't know they are infected.
Should We Follow Donald Trump's Advice or Joe Biden's?
We do not believe that wearing a mask should be a political decision. Whether your voted for Trump or Biden does not matter. Sand & Steel will follow Anthony Fauci's advice. Anthony Fauci is the Director of National Institutes of Health – National Institute of Allergy and Infectious Disease NIAID. When Fauci says that it is no longer necessary from a public health point of view to have members wear masks… then and only then will we change the policy. Like Fauci recommends, we are simply going to follow the numbers and the science. Your health should not be a political decision.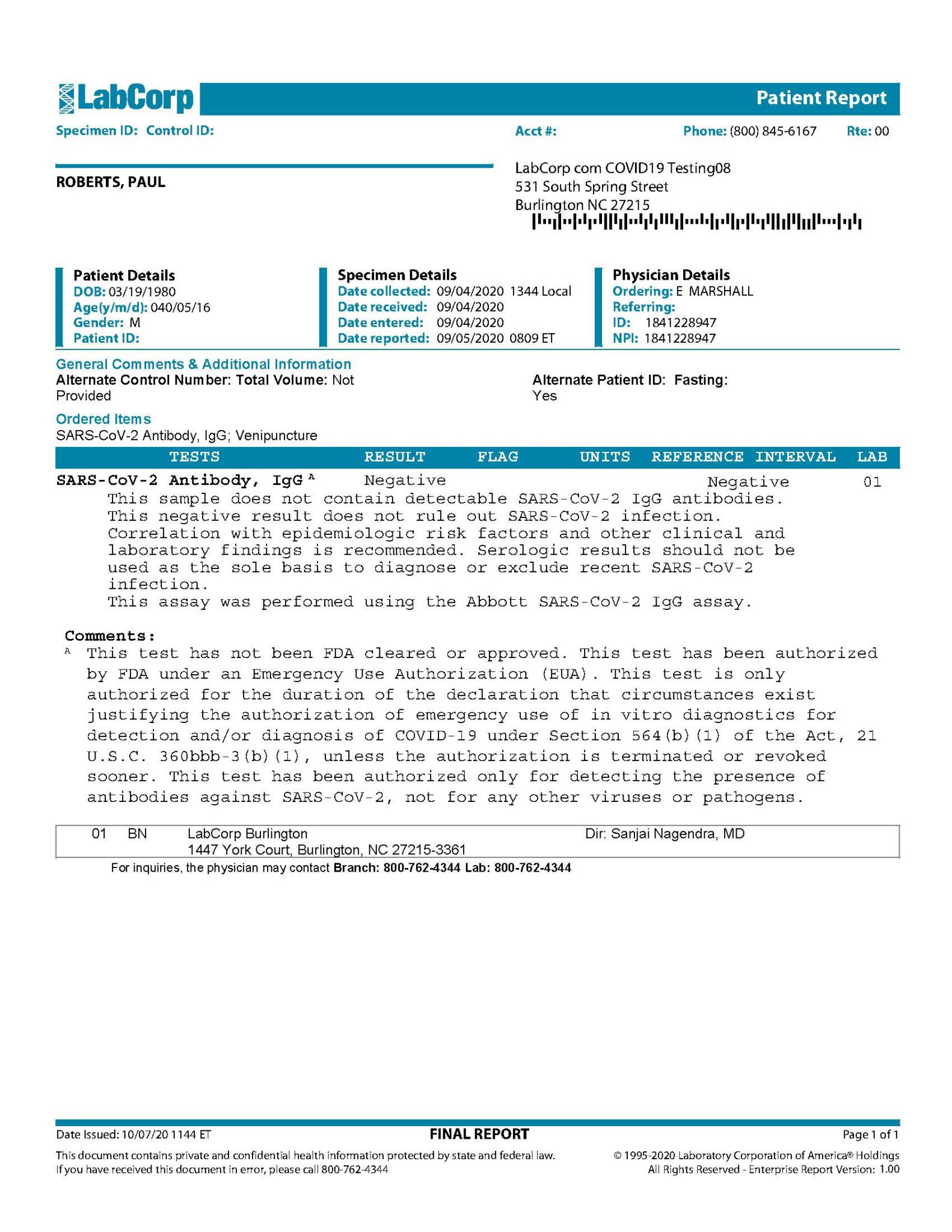 Paul just tested negative for COVID-19 antibodies, even though he interacts with the vast majority of members daily.  With the addition of the BAF Clean Air System (installed October 12, 2020), and the planned install of the Carrier Opticlean, we feel that the gym is adequately protected. 
To put this decision into context — would you go shopping in a "face mask optional" supermarket? I know I wouldn't. So why magically is it safe to exercise in a gym that doesn't require masks? Just because Governor Northam didn't mandate wearing a mask when exercising by law
yet
, I'm sure he agrees its a safer practice. Many other states like DC, CA, NY require masks in the gym. In the interest of members who are more susceptible to COVID-19 and the health of our staff, the only responsible decision is to require everyone to wear masks. We have to consider not only our current members, but the families of our members as well.
We want everyone to feel safe and protected. And that includes your coaches… so do your part… and wear a mask.
We thank you for being careful and keeping Sand & Steel the healthiest gym in Virginia. As November nears, we need everyone to maintain vigilance in social distancing and the use of masks. Your efforts are appreciated. We know you have a choice in which gym you belong to, and we thank you for choosing Sand and Steel Fitness.
COVID 19 Policies
Sand & Steel's COVID-19 Mask Policy is as follows:
Members must wear masks at all times in the gym.  This applies to all fitness classes, open gym, barbell club, and personal training members. The mask must cover your mouth and nose.

You can briefly remove your mask to drink or to open your phone.

All personal items water bottles, phones, masks, etc. must be kept in cubbies.  You may not put them on the floor or on equipment.
You must maintain a social distance of ten feet from other members when you are working out.
You must maintain a social distance of six feet in the lobby.
Employees are required to wear masks when they are coaching or working with other staff.
You must wear a mask even if you are the only person in the gym.
We understand that some members might not want to wear a mask when they are exercising.  We also understand that Governor Northam and the Virginia Health Department have not yet mandated the use of masks while exercising.  Virginia sets the minimum standard, but the minimum is not safe enough for me, and it shouldn't safe enough for you.  You can see what happened to this spin studio in Calgary.1  Face Masks are your first and best line of defense from COVID-19 .
The science is clear, person to person transmission of COVID-19 is substantially lower if both people are wearing masks.2 While you may be OK with taking a very small risk of infection by not wearing a mask, your decision to not wear a mask puts others at risk.  With over 4,000 people dead in Virginia alone, we have a civic responsibility to our community to minimize the impact Sand and Steel makes on the health of all people in Alexandria VA.  So effective October 19 masks will be required for all members at all times.  We would appreciate it, if you can begin wearing your mask today.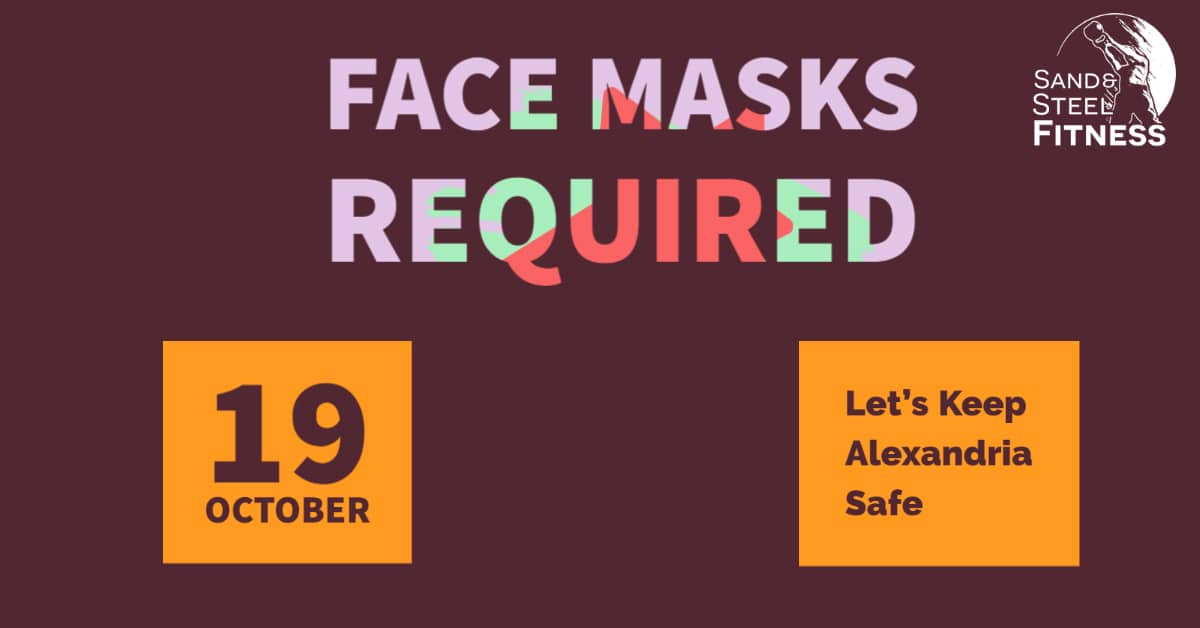 COVID-19 Safety Plan
Taking care of our members during the COVID-19 pandemic is a full time effort for owners Dawn and Paul.  Below is a complete list of all the safety precautions, technology, and policies that apply to keeping the Coronavirus out of Sand and Steel Fitness Gym.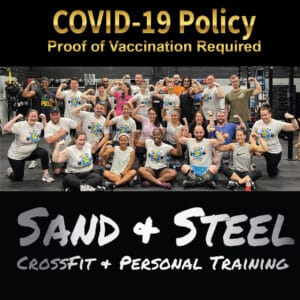 Effective August 9, 2021, Sand & Steel will require proof of COVID-19 vaccination to enter the gym. The policy is simple: No Vaccine — No Service.
Read More »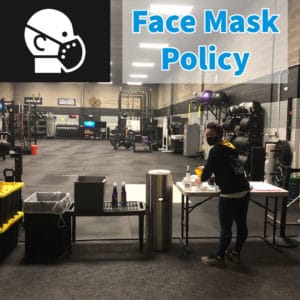 Face Masks are not required for members and employees that have been vaccinated.  All Sand & Steel Employees & Members are vaccinated as of August 9, 2021. Vaccines are required unless you meet the health or religious exceptions.
Read More »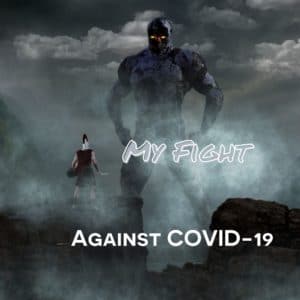 My Fight Against COVID-19.  Coach Paul discusses his battle with COVID-19.  Plus he reveals how you can prepare your business, your home, your mind, and your body for the fight for your life.  Coach Paul provides his daily account of his battle with COVID-19, how he protected his business from the spread of COVID-19, and the hard lessons he learned in fighting this disease.
Read More »
COVID-19 Cases in Virginia


It's Safer when Both People Have a Mask
COVID-19 Antibodies
Until CDC updates it's official position, we cannot make an exception to the mask policy for any members who already had COVID-19.  First, to our knowledge, no member of Sand and Steel has ever tested positive for COVID-19 — so no exceptions are needed.  Second, the CDC has made it clear that there is insufficient evidence to support the assumption that you cannot get COVID-19 twice.  We don't know whether such people can be spreaders even if they don't have symptoms.  When and if the CDC updates its official position, we'll reconsider making an exception for members that have documentation to support they COVID-19 antibodies.
Do Masks Make it Harder to Breath During Exercise?
No.  I've timed myself on various CrossFit Girls and several different cardio machines (rowers, echo bikes, Ski erg, and even or Woodway Treadmill).  The surgical mask doesn't affect performance at all.  We have an oxygen meter at our gym that measure blood oxygen levels.  A surgical mask has no impact on blood oxygen levels.  People have trouble the idea of exercising with a mask primarily, because they are claustrophobic.  It's just like a snorkel.  If you are panicking while using a snorkel, you'll have trouble breathing.  But it's not the snorkel, its a phobia similar to claustrophobia. 3
Choose a Surgical Mask for Exercising
For regular shopping or working out, a cloth mask (left) is fine. Having tried out about 30 masks myself, I can tell you from experience, you are far better off getting a disposable mask like the one on the right.  To keep the mask clean, I use the UV Phone cleaners that we have in the gym.  The ultraviolet system kills COVID-19 on your phone, face mask, keys, and other personal items.  I have found that I don't see any significant loss of respiratory function in a disposable facemask as compared to working out without one.  I've timed myself doing several CrossFit Girl WODS with and without a facemask, and I haven't found a major difference in my times.

Finding a Comfortable Mask
All masks are uncomfortable to wear.  Masks makes it harder to communicate, even smiling is hard.  Too be honest, I don't like wearing them either.  My recommendation is try a few different masks.  I'd definitely try getting a disposable surgical mask, I personally prefer them for working out.  Also real masks are going to be superior in filtering out small air particles than random cloths masks.  COVID-19 is pretty small (.013 microns), but most COVID-19 air droplets will be in the .7-1.0 micron size.  Professional, surgical masks will often tell you the minimum filtration size.
Conclusion
We appreciate the support all of our members has shown in helping Sand and Steel Fitness stay safe.  We need you to renew that vigilance in enforcing social distancing and wearing a mask.  Any person can get COVID-19 at any time.  Protect yourself and protect others by wearing a mask.