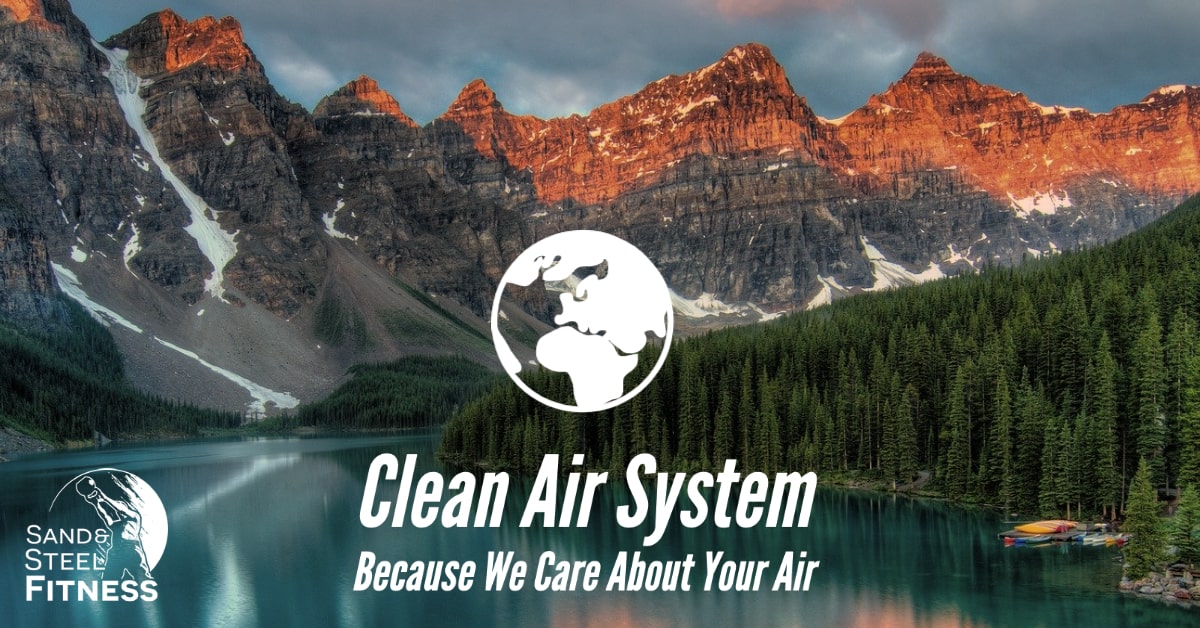 One of the most important reason people join a gym is so that they can be healthy for their husband or wife.  So they can be strong to help support their parents.  And so they can be alive and healthy to support their children. 
You should know exactly how your gym is protecting you.  Here is the Sand and Steel 6 Step COVID-19 Protection Plan.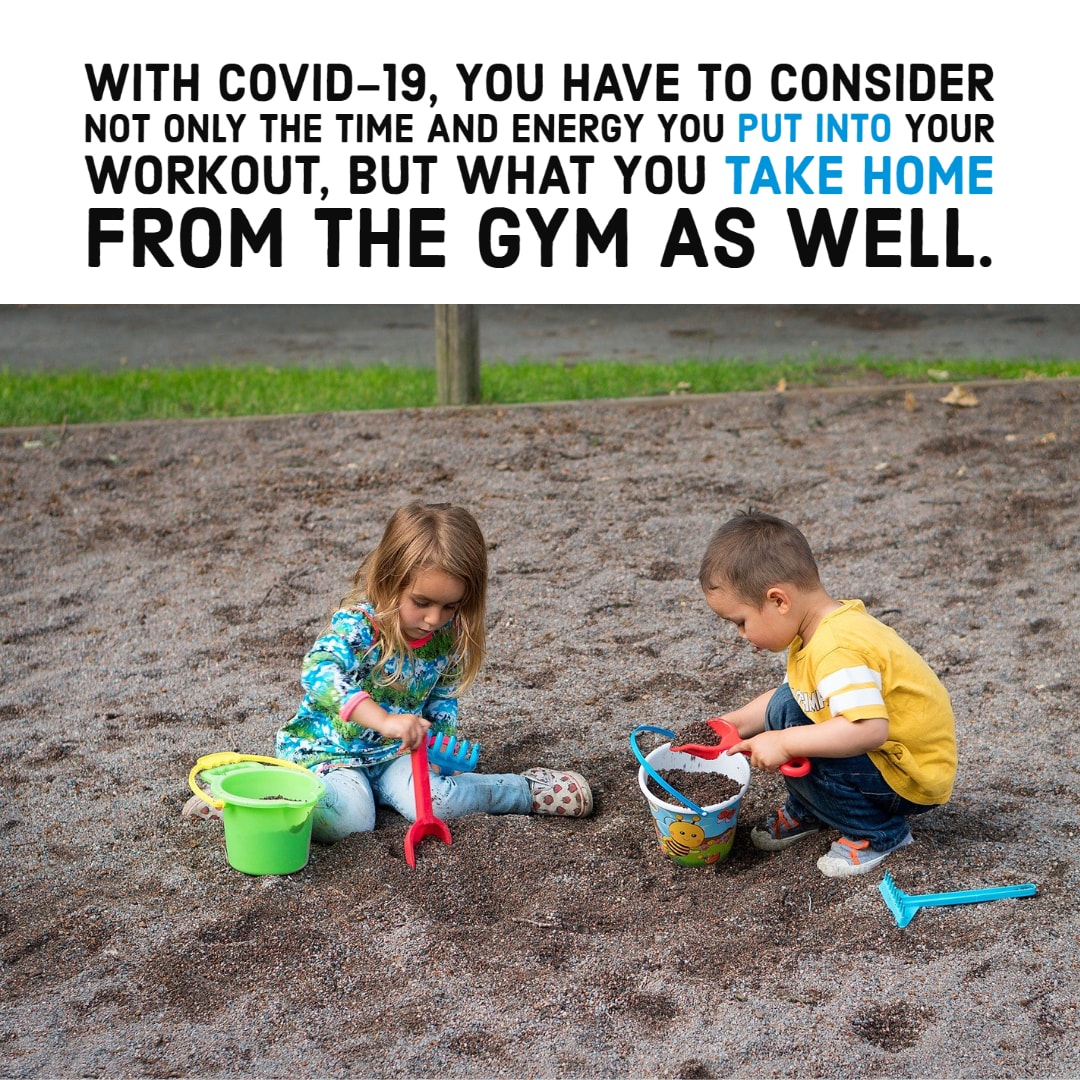 Big Ass Fans - Clean Air System

Ionization Technology How it Works
Bi-Polar Ionization Technology utilizes specialized tubes that take oxygen molecules from the air and convert them into charged atoms that cluster around microparticles, surrounding and deactivating harmful substances like airborne mold, bacteria, allergens, and viruses such COVID-19.  [1. Cision Press Release] [2. ASHRAE White Paper]. The ions produce a chemical reaction on the cell membrane surface that inactivates viruses. Lab studies show reduction of 99.7% of COVID-19 particles in minutes.
The Bio-Polar Ions attach to expelled breath droplets and dust particles that can transport viruses, enlarging them so they're more easily caught in filters. [3. Business Insider]. Good thing we also installed our HEPA Filtering Opticlean Air Handler that scoops out all of the virus particles.
Big Ass Fans Clean Air System
We chose Big Ass Fans because of their partnership with Plasma Air (a recognized leader in Ionization Technology) and because of their robust testing of their equipment through Innovative Bioanalysis.
Used In Leading Hospitals and Airports
Johns Hopkins, Children's Hospital Boston and the University of Maryland Medical Center use Bio Polar Ionization technology to clean their air.  Major airports like  LaGuardia, O'Hare, LAX, and San Francisco International Airport already use Bio Polar Ionization Technology to keep their clients safe.​
HEPA Filtration
HEPA filtration uses a very fine filter that is capable of filtering out extremely small particles such as viruses.  Building a system to create HEPA filtration in a gym is no easy task.
Carrier's Opticlean System solves these problems.  It doesn't work in just theory, it works in real life in our gym with real people.  Here is a screenshot of our Air Quality sensors with the Carrier System Running
Face Masks in the Gym:
Of all the policies and procedures we have put in the place, the $2.00 Surgical Face masks we have are some of the best protection you can get.  It protects you from other people, and wearing a mask protects you from other people.  Read about our Face Mask Policy below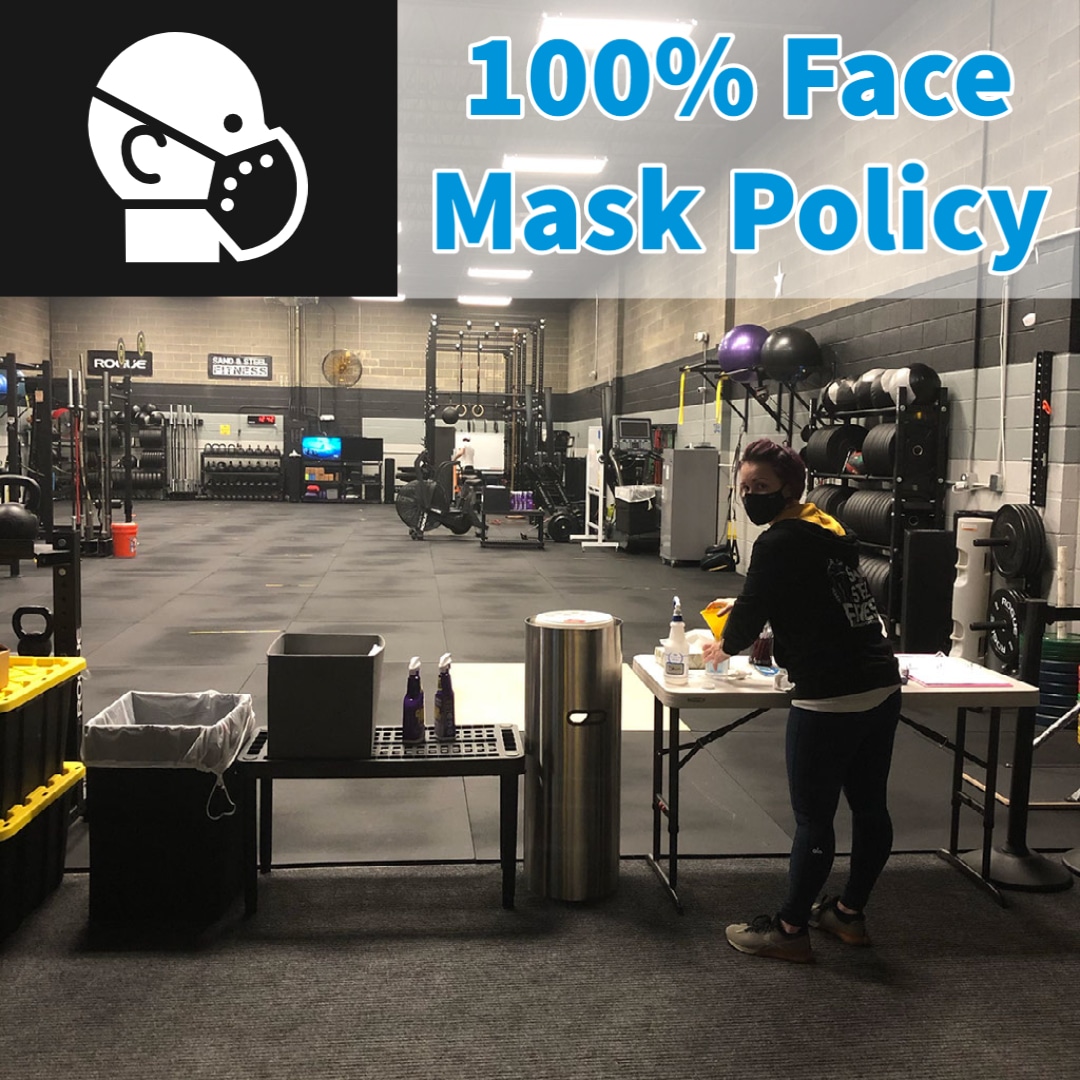 Face Mask Policy: Face masks are required 100% of the time unless you are rehydrating, eating, or unlocking your phone. Yes, the mask has to cover your mouth and your nose. If you have trouble breathing, slow down or step outside.
Face Mask Timing: You must put on your face mask before you step inside gym.  You have to keep it one until you have completely exited in the gym.  What you do in the parking lot and in your car is up to you.
Face Masks are for Everyone's Health:  Yes, you have to wear a mask even if it's just you in the gym. You have to wear a mask whether you voted for Trump or Biden.  Face masks aren't just about your health — it's about protecting everyone else from you. A person coming to the gym after you may have a special condition. And if you don't wear a mask, you expose that person to enhanced risk of infection. 
COVID-19 Testing. Even if you get tested, there is a 3-day wait on the results. Plus the test itself is only accurate 7 days after initial exposure. Let's face the facts — you can't know whether you are an asymptomatic spreader or not.  And you can't know at every instant in time whether you have COVID-19 or not.
COVID-19 Truth: It's a fact, you can have COVID-19, zero symptoms, and still infect other people. At other Virginia gyms, wearing a face mask is a personal choice. Some people wear them, and some people don't. We decided as a community that every member is going to wear a mask. And if we are going to stay healthy as a gym, everyone has to follow this Face Mask Policy — no exceptions.
Accountability, Reliability, and Transparency
I am a biomedical engineer.  And if I learned anything from my 4 years at Johns Hopkins, it's that you have measure results the results of your experiments.  Does a HEPA vacuum bag matter?  Does increasing air circulation makes the air quality or worse?  
Theory is great, but with COVID-19, we cannot afford to be wrong.  We cannot to rely assumptions that the air should be safer.  That's why we have air quality sensors throughout the gym
All sessions (personal training, fitness classes, and open gym) are booked in advance through our website or app.  Through our reservation system, you are assured that you'll have sufficient distance to maintain your social distancing safety throughout your workout.
To prevent overcrowding, we require members to book open gym and fitness classes in advance.
Open Gym: 8 People or 1 person every 500 square feet.
Fitness Classes: we maintain a social distancing of 10 Feet.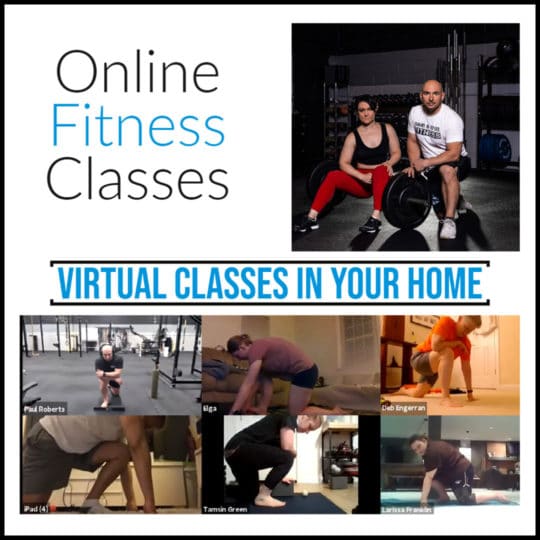 Over 65 Online Fitness Classes per week in crystal clear audio and 4K high definition video. 22 Unique Virtual Classes you can do at home. Our featured online fitness classes: FireFlow, Beyond Stretch, Butts and Guts, and CoreFit TRX can be attended virtually or in-person. We also have in-person-only classes: Strong, CrossFit, Beginner CrossFit, and Recovery Clinic.
Beyond Stretch, FireFlow, CoreFit, and Butts & Guts are coached live at Sand and Steel Fitness.  You can join us in the gym and work with your favorite coaches.  Or hop on Zoom and join the class online.
Our Membership Cares About Safety
Our members know that we take their health very seriously.  We haven't had one reported case of COVID-19 — and we want to keep it that way.  We enforce our cleaning and our face mask policies.  We build our programming with social distancing in mind.  We buy equipment that fosters social distancing. 
We recruit new members who put their safety and other people's safety as a priority. If you are a new member and you are reading this… know that Sand and Steel is one of the safest places you can be.  But also know that we expect you to hold up your end of the deal and follow our policies so that everyone is safe.  When we work as a team and a community, we can stay safe and enjoy our amazing gym.
COVID-19 Has Been Our Priority from Day 1
Any gym can buy expensive machines and write a COVID-19 Safety Plan.  But do they really put health concerns first?  We've written 16 articles on COVID-19 safety (some of them more than 3000 words.)  We will continue to research this topic and implement additional safety procedures as the science improves.