Yoga Alignment Class @ Aslin Brewery. November 25 and December 8.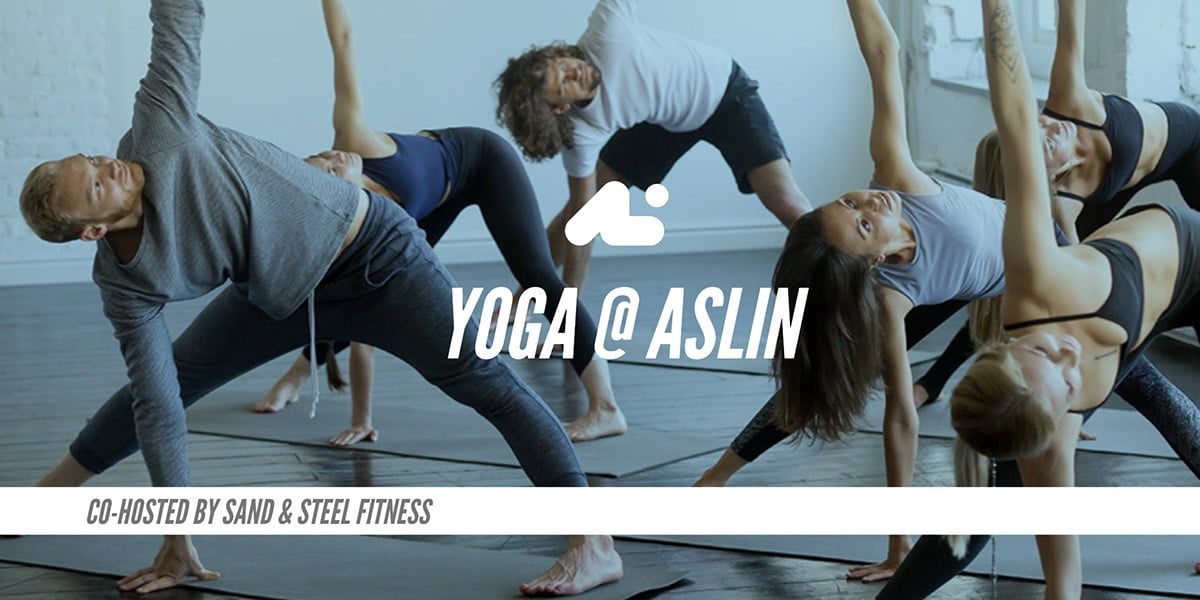 Yoga @ Aslin Brewery
Co-hosted by Sand & Steel Fitness
What's Included? One ticket includes one yoga class and your first Aslin pour.
Tickets Event Dates:
The Yoga Class: Master the 88 base poses of yoga. Each base pose in yoga has 10-20 variations. We systematically find the best variation for you during the alignment yoga class. We start with the base pose, and scale the difficulty up or down so that you have a perfectly scaled pose to your unique body. Alignment 88 is uniquely designed to be challenging even for certified yoga teachers, while still being approachable to the absolute beginner.
Details: Please bring a yoga mat. Mat rentals are available onsite for $5.
Bonus: The first 20 registrants will receive a gift certificate for a first free class @ Sand and Steel Fitness.
Yoga Teacher: Paul Roberts of Sand and Steel Fitness