Body Weight Exercise Program: Exercises You Can Do at Home
The Lunge, Pushup, and Warrior 3 Pose.  Sand & Steel breaks down these movements and shows you how to do them right.  Sample Workout Included with Videos
View our Personal Trainer Job Resource Page
The Lunge, Pushups, and Warrior III pose are three of the most basic bodyweight exercises you can do at home. Still, almost 98% of new clients we see, don't do them correctly. Here's how they should be done.
All told there are probably about 100 bodyweight movements available to our coaches.  More if you count variations of basic techniques (dive bomb pushup, triangle pushups.)  If you pull yoga asanas into the definition of bodyweight training that number soars to the 1000s.
The Bodyweight Pushup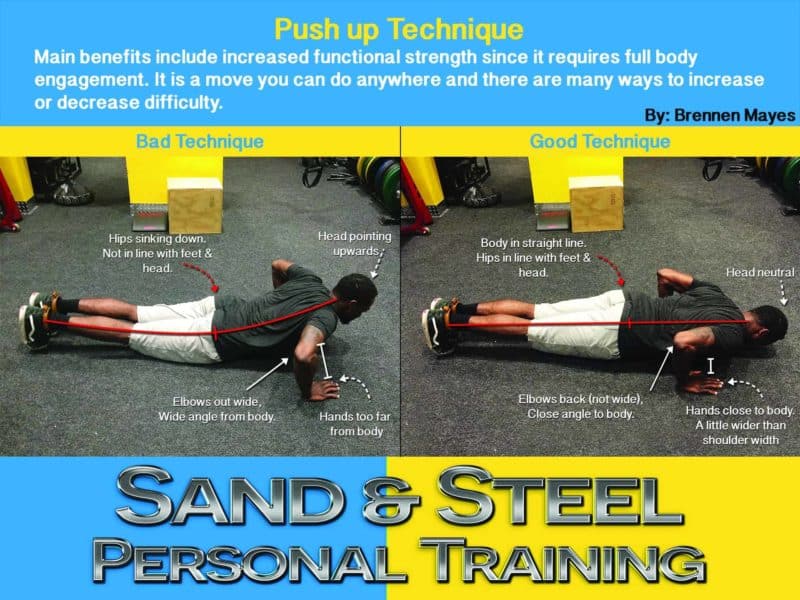 If you are in the Melbourne Australia area, be sure to check out Street Work St. Kilda, which has excellent instruction of bodyweight training for beginner and experts.
---
Body Weight Exercises: The Lunge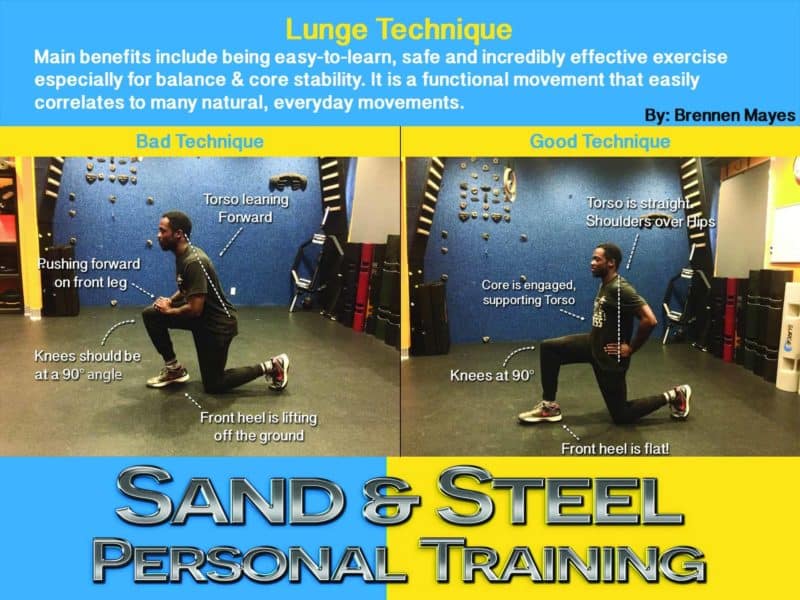 ---
Body Weight Exercises: Warrior 3 Pose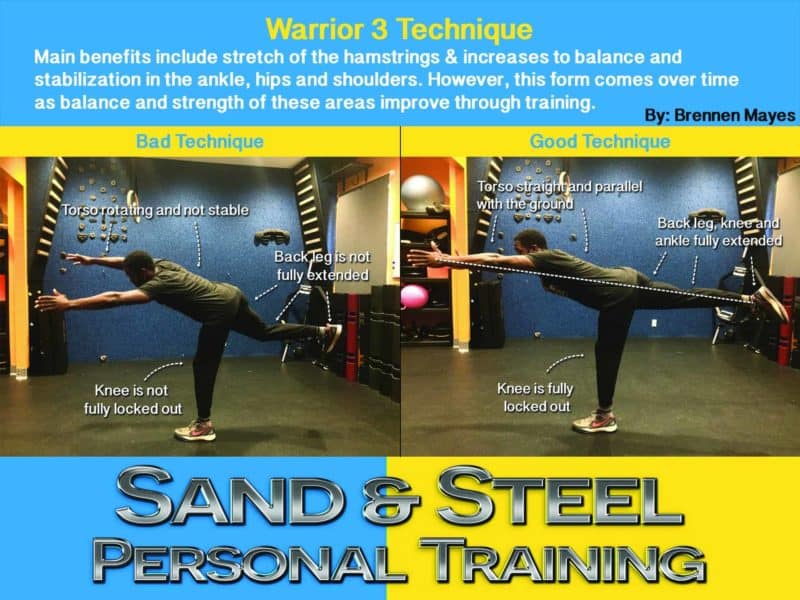 ---
Sample Bodyweight Exercise Workout
5 Cycles (45 second rest after each cycle):
Push Ups: 6-10 reps
High-Low Planks: 4-8 reps
Chin Ups: 4-8 reps
Slow Knee Raises: 4-8 reps
---
High Low Planks, Hanging Knee Raise, and Chinups
---
Related Pages