Sand & Steel's latest nutrition tips and strategies.  This blog post is dynamically updated as we discuss new nutrition tips and strategies based on the nutrition consultations our clients have at Sand & Steel (so bookmark it with CTRL D).  We cover topics like how much soy is too much?  Is artificial sugar really that bad?  Does the kind of tea I drink affect weight loss?  How to balance macros for improving body composition, etc.  With over 8 years of nutrition and weight loss in Alexandria VA, you'll this is a very long post.
Every metabolism works differently, so don't give up if you don't succeed right away.  There is a formula that will work for you.
Get Started: Nutrition Coaching Alexandria
2. Four Glasses of Green Tea
ProTip:  Since oxidation is the biggest source of degradation of catechin, loose tea leaves are better than tea bags.  Most companies that sell tea in tea bags buy low-grade, broken leaves.  The smaller surface area of these leaves increases oxidation rate.
The health benefits of Green Tea are very difficult to dispute.  From benefits like raising metabolism, anti-oxidants, to preventing certain types of cancer, Green Tea is a heavy hitter when it comes to smart choices.
1
  One of the primary chemicals in Green Tea that's very significant for its health benefits is catechin.  Catechin breaks down with long storage times.
2
  So drink your green tea fresh.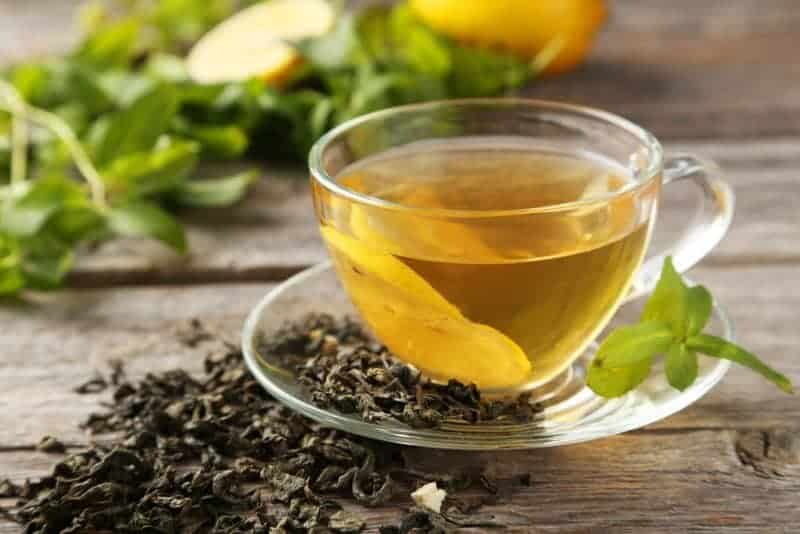 3. Fish oil
So what's the deal with Fish Oil?  Well, Fish Oil is high Omega 3 and the corn-fed live stock is high in Omega 6.  Humans needs a balance of Omega 3 and Omega 6 fatty acids to maintain the structure of their cellular walls. 3  But how much do you need?  It's not a simple answer because it depends on your diet.  I recommend maintaining a 2:1 Omega 3 to Omega 6 ratio based on my analysis of the leading research.  See https://www.sandandsteelfitness.com/omega-3-and-omega-6 for more information.
ProTip:  Lose those nasty capsule shells, and just buy fish oil from the bottle.  The lemon flavored version is pretty decent, and it's way faster than taking pills.  Whip out a spoon, pour some in, gulp, and go.  That's nutrition for the 21st century.
Well I haven't finished writing this massive article yet, but here are some of the items coming soon.
Soluble Fiber
Enough insoluble fiber
30 percent mixed fats
Low glycemic carbs
Max Sugar per day
No sugar with high fat meals
Monounsaturated fats
Load food towards morning
Eating enough protein
Protein before and after working out
5 servings of fruit and veggies (veggies on every meal)
What's up with Processed Foods
No processed foods
What About Diet Soda
Corn and corn products
Minimal High Glycemic Carbs
Greens+ and Powdered Greens
No food past 8:00pm
Use sleep aids when dieting
Coffee Consumption
Not counting/measuring/weighing foods
Skipping breakfast or lunch
Meal Delivery Options
Restaurants and Eating out
Vegetarian Protein Sources
Alcohol affect on weight loss
Anti-inflammatory spices
Eating antioxidants
Eating cruciferous vegetables
Food shopping Tips
Not keeping food visible
Acid/alkaline balance
Organic or local meats
Sugar substitutes
Eating the correct number of calories based on weight
8 hours of sleep
Buy only what is on your list in the grocery store (always have a shopping list)
Food allergens (dairy, soy, gluten)
No transfats
Forms of Sugar: e.g. corn syrup
The nutrition table ingredient analysis
White flour
Blending and Drying Fruits
Milk chocolate vs Dark Chocolate
Icecream vs. Frozen Yogurt
Fried foods vs Searing Foods
Baked goods and Weight Loss (flour & sugar & transfats)
Impact of Stress on Weight Loss – slows recovery, memory, weight gain, insomnia, immune system, hair loss, sexual performance, allergy.
Sharp knives make better tasting healthy food (even cuts)
Pectin (fiber) is important and primarily found in fruits (lower cholesterol and improve blood sugar regulation)
Flavonoids (fruits, veggies, tea, wine) shown to include antioxidative activity, free-radical scavenging capacity, coronary heart disease prevention, and anticancer activity, while some flavonoids exhibit potential for anti-human immunodeficiency virus functions
B-Vitamins for improving Absorptions
Trace Minerals and their affect on Metabolism