Sand & Steel's latest nutrition tips and strategies.  This blog post is dynamically updated as we discuss new nutrition tips and strategies based on the nutrition consultations our clients have at Sand & Steel (so bookmark it with CTRL D).  We cover topics like how much soy is too much?  Is artificial sugar really that bad?  Does the kind of tea I drink affect weight loss?  How to balance macros for improving body composition, etc.  With over 8 years of nutrition and weight loss in Alexandria VA, you'll this is a very long post.
Every metabolism works differently, so don't give up if you don't succeed right away.  There is a formula that will work for you.
Get Started: Nutrition Coaching Alexandria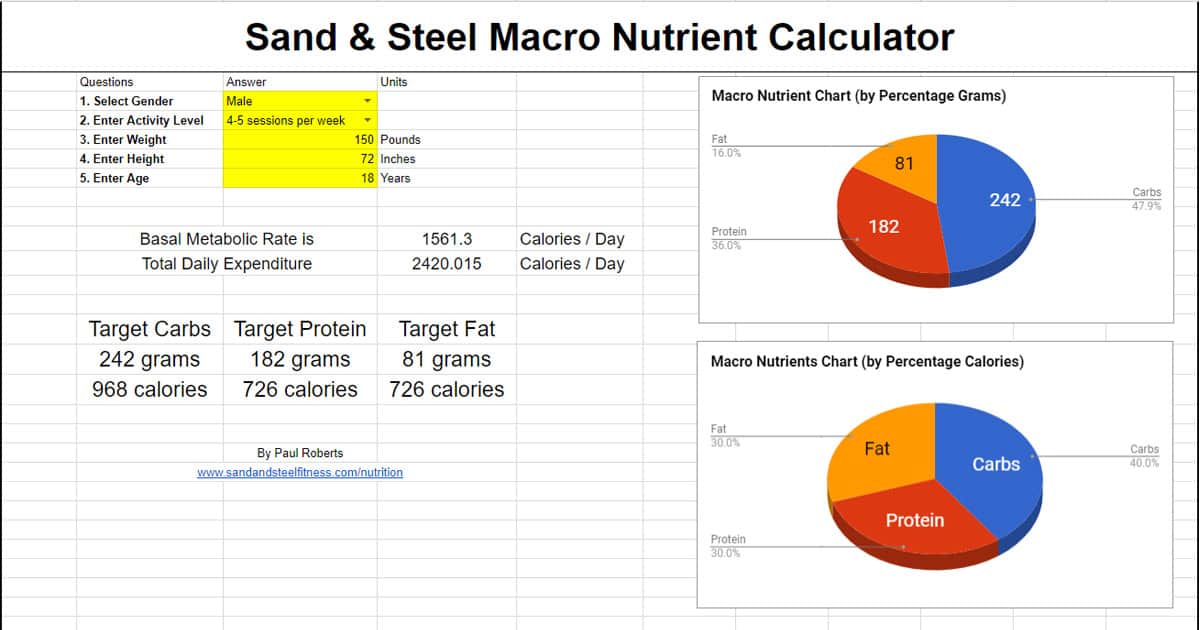 Our Free 🆓 Macronutrient Calculator determines the basal metabolic rate and total daily expenditure using the Harris-Benedict formula.  From there, the calculator determines your macros (total calories, carbs, protein, and fat.)  To use the calculator, you just need to need to know your height, age, height, and exercise frequency.