In a word — YES
If you can come at least three times per week, you should take one personal training, one mobility class, and one CrossFit class per week. The ideal training frequency is five times per week… consisting of two personal training sessions, two CrossFit Classes, and one Mobility Class.
If you have preexisting injuries or you are older than 45, you should consider doing two personal training, one CrossFit class, and two Mobility classes. We do not require members to take both services, we have just found from experience that members progress the fastest when they use a combination of these services. Book Personal Training to teach you the foundations, mobility to improve your flexibility and control, CrossFit to improve your conditioning. If you can come four or more times, we recommend you take an extra CrossFit Class or extra personal training session.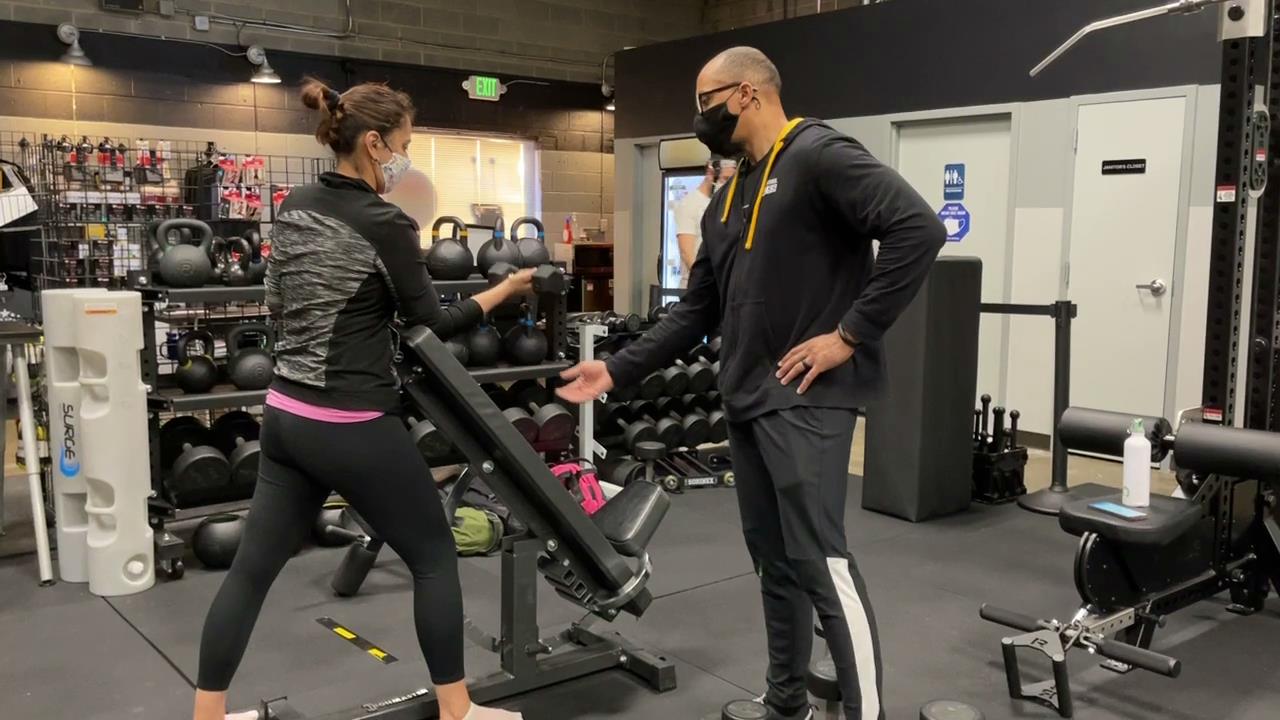 Why The Emphasis on Personal Training?
What you can do on your own in 20 hours, we can do for you in 3 hours.  When you work with us, you have the advantage of the 20,000 hours of coaching experience that Dawn and I share.  As a team, we have trained more than 10,000 clients and certified over 200 coaches.  We have trained many clients who move just like you. We have worked with people with your injuries and your goals.  We know what works, what's safe, how to resolve your pain, and what will get you results.   At Sand and Steel, we handle the planning, the programming, the accessory work, mobility training, etc.   We do it all.  Just show up and give us 100%.
Paul Roberts
, Biomedical Engineer.  John Hopkins University.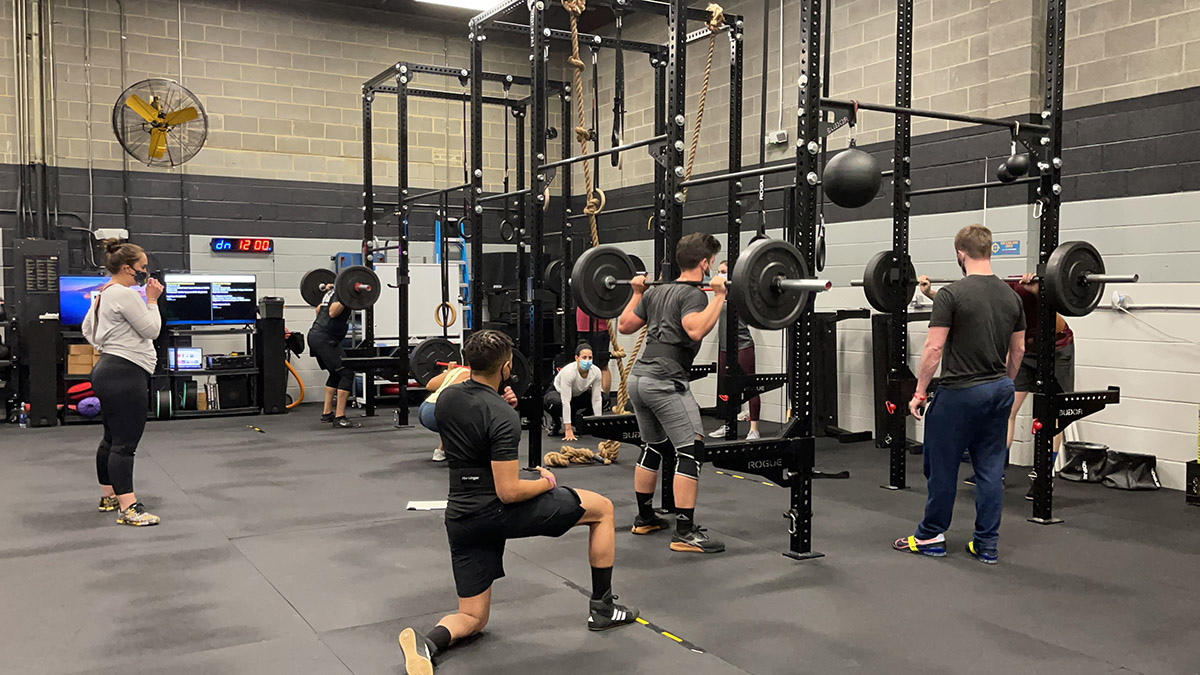 Why Take Mobility Classes?
Mobility helps you improve your mechanics, range of motion, aids in recovery, and reduces the risk of injury. It makes you more efficient at CrossFit and stronger in powerlifting. Everyone can benefit from mobility training. Learn more about Mobility Training in this article. Check out two Mobility Classes, Beyond Stretch & FireFlow Yoga.
Analyzing Your Cost & Time to Achieve Your Goal
When it comes to reaching a fitness goal, whether that's losing weight, getting shape, decreasing chronic pain there are two factors you always have to consider: Cost & Time
Cost: The amount of money in terms of sessions or membership dues it will take for you to progress from your current health status to the health status that you want.
Time: How long is it going to take in terms of number of sessions or calendar weeks for you to progress from your current health status to the health status that you want.
All members have three things in common: their time is limited, their budget is limited, and they want to maximize their return on investment. We have trained thousands of members, and those that start with Personal Training always surpass members that don't. Members that take both Personal Training, CrossFit, and Mobility classes together are our strongest athletes.

Coach Dawn
Why Does Personal Training Deliver More Value than CrossFit Alone?
If we consider, improvement per dollar spent, personal training wins every time. Even though personal training is more expensive per session, the amount you'll improve on each session with a customized workout plan and one-on-one scaling far exceeds what you will get from taking classes alone. Personal Training members improve faster because of workout plan individualization and private coaching.
Then Why Take CrossFit & Mobility Classes at All?
Because CrossFit and Mobility Classes are less expensive per session, taking both personal training and classes together allows you to increase your attendance frequency to 4 or 5 times per week. Coming 5 times per week is the gold standard when it comes to improvement. Taking 5 personal training sessions per week is cost-prohibitive for most people. Personal Training for individualization and classes to increase the training volume. For most people, that's two or three personal training sessions per week and two or three classes per week.
What If I Can't Afford to Take Personal Training?
Personal Training is most important when you are first starting out. You can always change your membership at Sand & Steel once you have learned the basics. Or if you are concerned about subscribing to a membership you can buy your personal training in packs or Owner's Training in singles. Investing in the health and safety of your body is one of the most important decisions you can make. Many of our members start out with a Personal Training membership, and when they feel they are ready to transition to classes, they do so.
But you know what? Most of the members who start with personal training choose to keep their personal training memberships active because they see the value of it once they have started.
Beginner-Only CrossFit Classes
Our beginner's-only classes are a great way to get started with CrossFit. But even a beginner-focused class cannot match what Personal Training offers. In a class, you might get 4-5 minutes of coaching time focused on you. In personal training, you get the full 45 minutes. You get a program built for and customized to you. Beginner-focused classes help — and that's where you should start, but they are not a replacement for Personal Training.
Are You Saying I Shouldn't Take CrossFit Classes?
Not at all … but when you are first starting out, you will need more assistance. You need to learn how to do exercises like squats and deadlifts properly. You need to learn where your faults and mobility restrictions are, and how to fix them. That's where Personal Training shines. Once you have the basics under your belt, then CrossFit and Mobility Classes are a great option for you.
Our Heritage in Personal Training
Dawn and Paul have been coaching and training coaches in personal training for over a decade. We started with Personal Training, and we require every coach to learn personal training even if they are "just a CrossFit" coach. And while the rest of the fitness industry can sell memberships based on Instagram models and empty promises — we are real people and we have to sell results. That is the way we started… and it will always be the way Sand & Steel is run. That's why we back every personal training with a Rock-Solid Guarantee.
Our Personal Training Guarantee
If you are ever dissatisfied with a personal training session for any reason, we'll replace the session for free.

Sand & Steel Personal Training Guarantee